16 Hilarious Hotel Signs – When Translation Goes Wrong
When traveling to the far flung corners of the world, you often find yourself unable to read or recognize road signs, menus and other written notices that you probably take for granted in your mother tongue. When non-English speakers attempt to accommodate us and translate their signs into English (or in some cases use a 'useful' illustration instead), the results are often comical.
Below is a selection of the best hotel sign fails from across the globe. Enjoy!

Abbreviating your hotel sign? Be careful the acronym doesn't spell out something unfortunate – it might put off people before they have even walked in!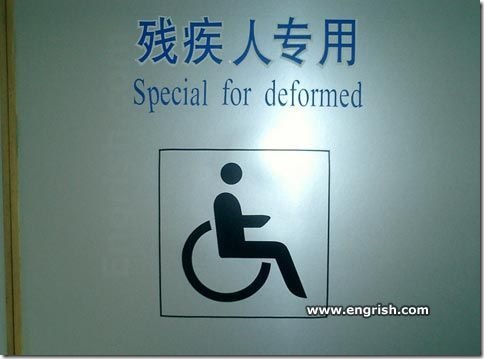 When 'Google Translate' really doesn't quite cut it…

Just in case you don't know what a 'Do Not Disturb' sign stands for, this hotel has really hammered home the point…

Some people just can't resist, can they?

"Hands up who would like this policy to be introduced to pubs and bars worldwide?"

For those guests who apparently need to be reminded that walking off a balcony isn't a good idea.

"All hand grenades must be handed in at reception, along with your handgun and needles, before entering the hotel. Sorry, it's just standard policy mate. Check the sign."

Well you were going to take it anyway, so it might as well be good!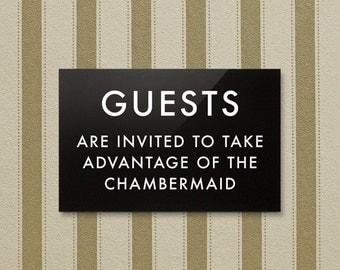 The poor chambermaid! This sign might explain why this hotel has a high staff turnover.

King's Mansion operating an interesting marketing strategy – but at least they're honest!

So wait, the 4th floor fire exit is located on the 1st floor? Isn't that just the 1st floor fire exit then? And what if the fire is raging on floors 2 and 3?! So many questions!

This sign is about as much help as a GPS system without a satellite. Still, lots of accommodation choices!

'Google Translate' in full operation here; either that or the 'pond' is in fact an active volcano.

Precise entry requirements for this exclusive club lounge.

We've all been there; tied up to a hotel bed midway through some saucy bedroom game, and the bloody maid walks in, doesn't she. If only you'd turned that sign around, eh?

Deposit what where? And who has our planet? Is 'Penser' some kind of alien being who has commandeered the planet Earth overnight, while I've been asleep in this poxy B&B?
This article was compiled and written by Harry Peters of travel website Just The Flight. Visit them online at www.justtheflight.co.uk