Atlantic City Casinos Reopen After Hurricane Sandy
Caesars, Harrah's Resort, Bally's, Showboat and the Atlantic City Country Club officially opened its doors yesterday following Hurricane Sandy. "We have an amazing community along the Jersey Shoreline and on behalf of Caesars Entertainment, I would like to humbly thank each and every person who helped us […]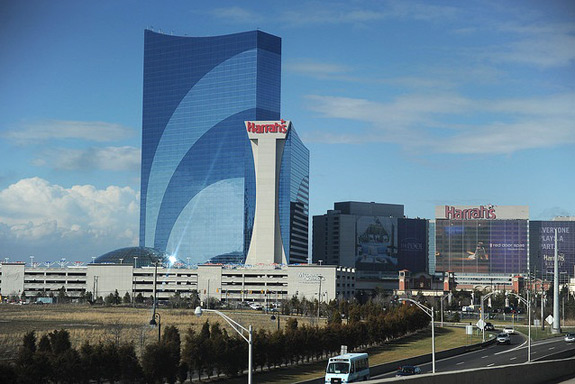 Caesars Entertainment Atlantic City, the region's leading casino, entertainment & resort company, whose portfolio includes Caesars, Harrah's Resort, Bally's, Showboat and the Atlantic City Country Club, officially opened its doors yesterday following Hurricane Sandy.
"We have an amazing community along the Jersey Shoreline and on behalf of Caesars Entertainment, I would like to humbly thank each and every person who helped us get Atlantic City back up and running," said Don Marrandino, Eastern Division President for Caesars Entertainment. "We need to get our communities up on their feet and there's no better way to do this than to get our employees back to work and allow our visitors to once again enjoy the famed Boardwalk. We encourage everyone who has cabin fever following the storm to come down to the shore – businesses are open and we look forward to welcoming our valued guests and customers throughout the weekend."
Marrandino continued, "We have some really high profile events and fundraisers in the works that will lend much needed relief to those individuals and families affected by this tragedy and serve our immediate community."
Caesars, Harrah's Resort, Bally's, and Showboat opened their doors yesterday, offering hotel guests the option of booking rooms at rates starting at $79 (rates are based upon availability). Additionally, Caesars Entertainment properties will waive all parking fees associated with their garages and offer complimentary parking.