Enter The 'In Fear' Blu-Ray Prize Pack Giveaway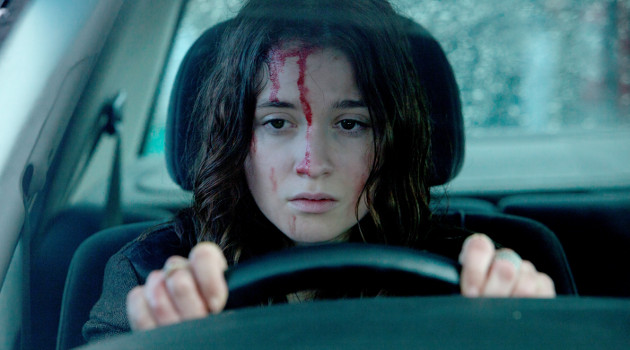 In Fear is a tense psychological horror about a young couple who get lost while driving to a music festival in the remote Irish countryside. Tom (Iain De Caestecker) and Lucy (Alice Englert) find themselves trapped in a maze of back-roads with only their vehicle for protection, terrorized by an unseen tormentor hell-bent on exploiting their worst nightmares. Driving, lost and tormented in the night, primal anxieties of the dark and the unknown take hold as the couple realizes that they may have to let the evil in, or that it is already there.
If you like edge-of-your-seat thrillers, this is one ride you're going to want to take. Check out the trailer below:
In Fear already conquered the Sundance Film Festival, and now the critically acclaimed feature film debut of writer/director Jeremy Lovering is arriving on March 11th on Blu-ray, VOD and DVD from Anchor Bay Films.
We're giving you a chance to win a Blu-ray copy of In Fear, along with a Blu-ray of another Anchor Bay horror title, No One Lives.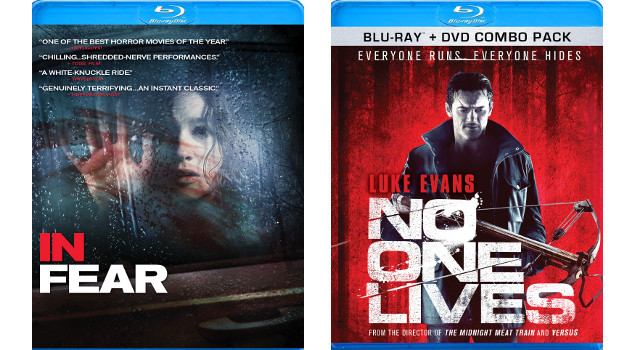 To enter, simply leave a comment below and tell us what your favorite horror film is. We'll pick a winner at random on Friday, March 14th at 5pm EST.
And if you just can't wait to watch this movie, head over to Amazon and order In Fear today!