Enter The LG + hhgregg Play For Keeps Sweepstakes
In celebration of March Madness, our friends at hhgregg are hosting an in-store and online sweepstakes this month, and they have got some pretty awesome prizes up for grabs! The in-store prizes include an awesome LG OLED TV, LG Surround Sound System […]
This is a sponsored post written by me on behalf of hhgregg. All opinions are 100% mine.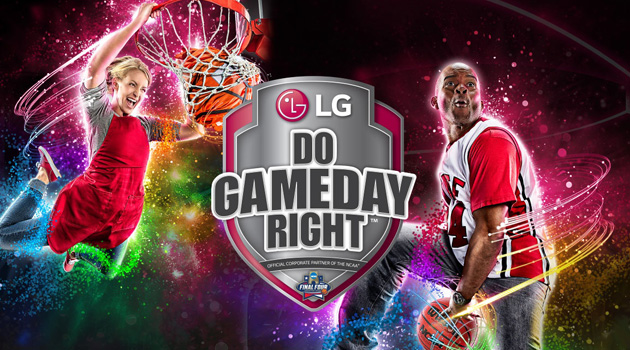 In celebration of March Madness, our friends at hhgregg are hosting an in-store and online sweepstakes this month, and they have got some pretty awesome prizes up for grabs!
The in-store prizes include an awesome LG OLED TV, LG Surround Sound System, LG Twin Wash System, and hhgregg gift cards, while online prizes include an LG 4K TV and hhgregg gift cards.
To enter the online sweepstakes, head on over to the LG + hhgregg Play For Keeps Sweepstakes page and fill out the form. To enter the in-store sweepstakes, follow the instructions below:
Go into your local hhgregg
Get a demo of the OLED TV or Twin Wash System
Receive a scratch-off ticket
Enter your ticket's code online to reveal instant prizes and be entered to win the grand prize
Trust me, it's worth making a trip out to hhgregg for a shot at the LG OLED TV and LG Twin Wash System!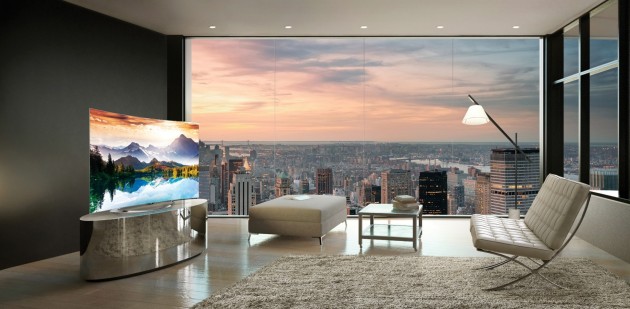 If you haven't seen the LG OLED TV before, get ready for a life-changing experience, as it's like nothing you have ever seen. Unlike traditional LEDs, OLEDs use an organic substance that glow when an electric current is introduced. This revolutionary material is part of new design approach that drastically reduces the weight and thickness of the TV. The light passes through a combination of filters to reproduce beautiful HD images.
Contrast Ratio is considered the key indicator of picture quality. The LG OLED TV has self-lighting pixels that can switch off completely to achieve perfect black for infinite contrast, so images come alive with breathtaking detail.
LG OLED TV's display a wide gamut of accurate colors. And because colors look best against a pure black background, images are now more vibrant and detailed. When you experience OLED for yourself, you will finally understand what all the fuss is about.
And thanks to the LG OLED TV's wide viewing angles, everyone can appreciate the color and clarity of OLED regardless of where they're sitting. So you can mount it on the wall, on a tabletop, or wherever it fits in best with your décor, without sacrificing quality.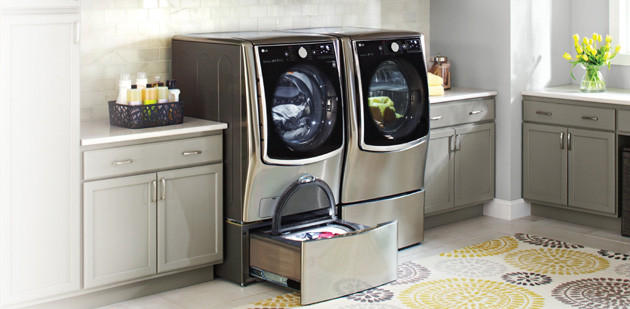 The LG Twin Wash System is seriously cool, letting you tackle two loads of laundry at the same time! The system allows you to wash a big load in the front-loading washer while simultaneously washing a smaller load in the LG Pedestal Washer unit on the bottom.
Think about it.. With this system, you can load your colored clothes in the regular laundry machine, and your whites (or delicates, undergarments, workout gear, etc) in the smaller pedestal washer, thereby cutting down on the time you spend doing laundry!
The following video shows you how it works:

I never thought I'd see the day when I'd be geeking out about a washing machine. But seriously, LG is really thinking outside of the box, and I absolutely love what they're doing. It might just be time to kick my archaic washer to the curb and upgrade to the latest and greatest.
Who wouldn't mind winning either of those prizes, right? So what are you waiting for, be sure to enter the LG + hhgregg Play For Keeps Sweepstakes today!