Enter 'The November Man' Prize Pack Giveaway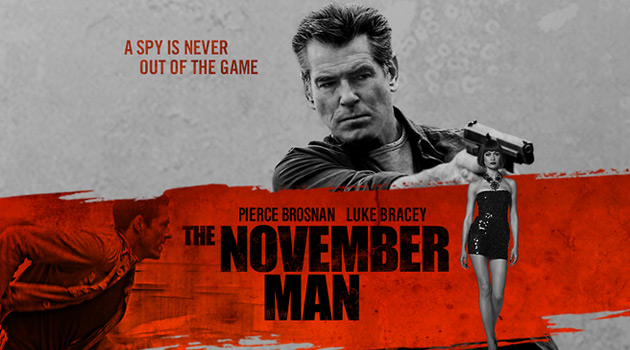 Last month, we posted the official trailer for The November Man, the upcoming action thriller movie starring Pierce Brosnan, Luke Bracey and Olga Kurylenko. I was pretty stoked about the movie after watcgubg the trailer, as I'm a sucker for international espionage movies like this with non-stop action.
If you didn't see the trailer before, you can check it out here:

Here's a synopsis of the movie:
Code named 'The November Man'; Peter Devereaux (Pierce Brosnan) is an extremely dangerous and highly trained ex-CIA agent, who is lured out of quiet retirement on a very personal mission. He must protect valuable witness, Alice Fournier, who could expose the truth behind a decades old conspiracy. He soon discovers this assignment makes him a target of his former friend and CIA protégé David Mason. With growing suspicions of a mole in the agency, there is no one Devereaux can trust, no rules and no holds barred.
The film opens in theaters on August 27th, and in celebration of it's release, we're giving away a sweet The November Man-themed prize pack that includes the following items:
$25 Fandango Gift Card
Branded t-shirt
Branded water bottle
Branded passport case
Mini Poster
That's a pretty sweet prize pack, don't you think? You can enter the contest below:

Good luck, and make sure you go see The November Man when it opens on August 27th!