Fantasy Football In The Playoffs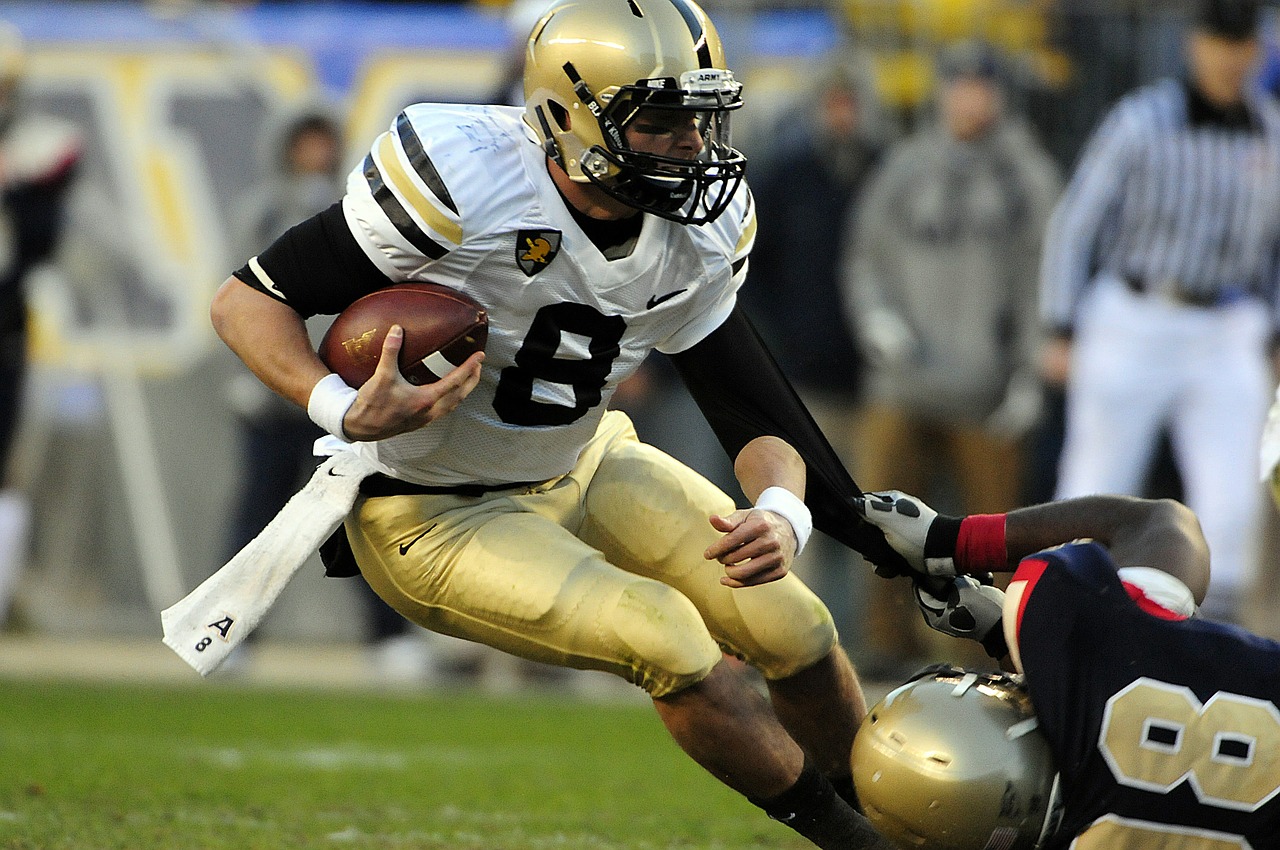 The fantasy football season is over and the creeping fear of the off season is approaching. Soon you'll have to face the fact that you've ignored family members and close friends for the last 16 Sundays and that you've spent more time setting your lineup for the week than doing your actual job. Don't panic. You can stave off the responsibilities of the so-called real world for a couple more weeks by playing fantasy football during the playoffs.
Now whether you just got done winning a championship or just want another chance to finally win a fantasy football competition, playing fantasy football in the playoffs is a great way to stay involved in the NFL (as if the playoffs weren't exciting enough already).
Picking Players for FF in the Playoffs
Drafting a new team for the NFL playoffs is a slightly different process than it is for the regular NFL season. For instance, in the regular season you could have drafted Odell Beckham Jr. without worrying about the rest of the Giants team being a total dumpster fire this year.
In the playoffs, you're not only picking a player, but you're also picking a team to make it to the Super Bowl to get the best value for your pick. In most leagues, you can still make limited roster transactions, but you don't want to blow a first-round pick or bid the majority of your money on a quarterback who isn't going to make it out of the first round (not this year, right Matt Ryan?)
It can make selecting the players for your team an even trickier proposition than usual. Turning to a site like scoutPRO for the inside scoop could give you some in-depth insight while everyone else in your league is just trying to figure out how the whole thing works. Below are some players you should try to get on your team and others you should do your best to avoid:
Grab 'Em
Marshawn Lynch
The Seahawks are one of the hottest teams going into the playoffs, and Beast Mode has been heating up right along with them. Teams have tried stacking the box and daring Russell Wilson to beat them with his arm, but even then – and in the playoffs especially – there is just no stopping Lynch. He'll literally throw people off of him on his way to the end zone and maybe even to the Super Bowl.
Dez Bryant
Everyone's strategy to beat the Cowboys has been simple: Try to shut down DeMarco Murray. The result? Single coverage on Dez Bryant. And Dez has made them pay for it. In the last few games of the season, absolutely no one has been able to cover him. The only concern is that as well as they have been playing, the Cowboys might make an early exit if Tony Romo's inner Romo comes out.
Aaron Rodgers
Strained calf? It doesn't even matter. Hopefully that mild injury is enough for the other people in your league to undervalue Rodgers, but as the odds-on favorite for the MVP award, it seems unlikely anybody is going to overlook him. Still, there's a good reason he's probably going to win that MVP; the man is a points machine.
Dodge 'Em
Andy Dalton
I almost feel bad for the Red Rifle. I don't want him to choke again in the first round, but with one touchdown and six interceptions in three playoff appearances, it's probably best to keep your distance. If he comes out hot and surprises everyone, snatch him up, but otherwise stay far away.
Peyton Manning
This has to be one of the few times you'll see Peyton Manning's name in a list of players to avoid in fantasy football, but Manning is probably going to be one of the more overvalued players in your draft. Did you see his four interceptions against the Bengals two weeks ago? True, he had somewhat of a bounceback game against the Raiders this past week, but that was against the Raiders. Against the Bengals, not only did his throws look weak, but he also looked confused by the Bengals' defensive movements before the snap. You know every single team the Broncos face in the playoffs are going to have that game tape on repeat.
Peyton's age and fragile neck might be catching up with him. That, combined with this classic Super Bowl face, should be enough to convince you to look elsewhere in the first round.
Calvin Johnson
Picking Megatron wouldn't be a particularly bad move. It's just that he's another good player who'll probably be overvalued. Green Bay's dismantling of the Lions with the NFC North title on the line showed that the chances of the Lions picking up their first playoff win in a few decades aren't too big. They're not nonexistent, but they're not great, either. You're going to want some return on your investment and with Megatron on a team that might not making it to the divisional round, you might want to look elsewhere for your first-round pick.
Good luck!