Grab Some Napkins, Because The McRib Is Coming Back To McDonald's!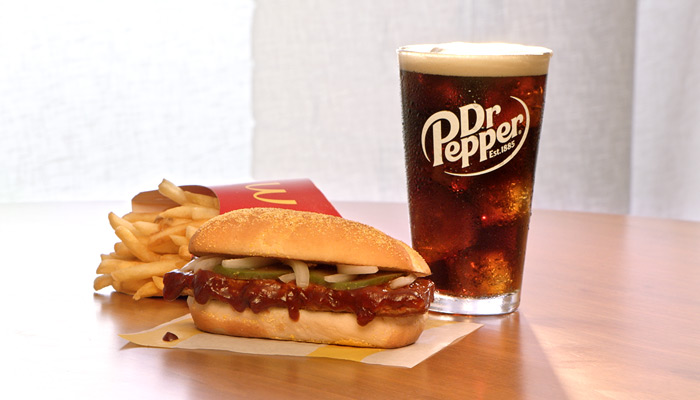 McDonald's just announced that they're bringing back the tasty fan favorite McRib sandwich for a limited time, and I couldn't be more excited for this.
My love affair with the McRib started more than 35 years ago when I first bit into this delicious sandwich, a seasoned boneless pork slathered in tangy, delicious barbecue sauce, topped with slivered onions and tart pickles on a hoagie-style bun. It was love at first bite.
Sadly, my love affair with the McRib was short-lived, as McDonald's pulled it from their menu shortly thereafter. But thankfully, they tend to bring the BBQ sauce-oozing sandwiches back for limited engagements every few years.
Now, the the iconic McRib is making it's saucy return, set to be sold for a limited time in more than 10,000 restaurants across the US starting Monday, October 7th. And if social media is any indication, more than a few McDonald's have already started selling them early.
To find a McDonald's near you selling the McRib, enter your zip code at mcdfinder.com. Lucky for me, it looks like all of the McD's in my area will be carrying it. But don't wait too long to get your hands on a McRib, as they'll only be available for a limited time.
Man, all this talk about the McRib has got me really hungry. October 7th can't get here soon enough! Who else is excited about the return of the McRib??