Harrah's Philadelphia Opens Philly Tap & Tavern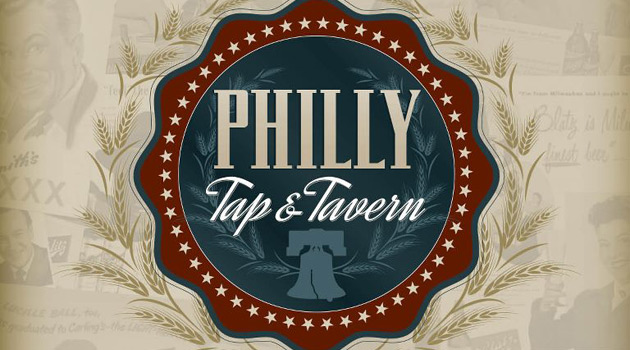 "Beer is proof that God loves us and wants us to be happy." This quote has been famously attributed to Philadelphia favorite Benjamin Franklin, and while it's highly debated whether he actually uttered this phrase, there is no debating that Philly Tap and Tavern has adopted it as their unofficial motto. The newest restaurant and taproom concept from Harrah's Philadelphia is bringing a multitude of beer selections and classical bar cuisine to the thirsty and hungry Philly masses.
The one thing that was missing from Harrah's Philadelphia was a bar and restaurant devoted to those everyday comforts, an atmosphere where you can watch your favorite sports team compete while you and your friends enjoy a nice-cold round. The Philly Tap & Tavern is as unpretentious as it gets, a modern setting with diverse beer and food options that you'd be hard pressed to find anywhere else.
The drinkery's grub is an ode to those old fashion bar foods. The stellar menu created by all-star Chef Justin Vignola, features such staples as Beer Batter Onion Rings, Fried Green Beans, Bacon Covered Potato Skins, Twice-Fried Chicken Wings (Naked, Hot, Mild, Honey BBQ, Sweet Chili, Garlic Parmesan), Signature Homemade Chili, Pulled Pork Slider, Classic Grilled Cheese, Philly Cheesesteak, Ball-Park Hot Dog, NY Strip Steak, Fish n' Chips, as well as eight different types of burgers, the most unique being the Kobe Beef and the Bison.
To have the word "Tap" in the title of your establishment you better have an impressive array of draft beers. Drafts include: Yuengling, Miller Lite, Coors Light, Sam Adams Seasonal, Leinenkugel's Summer Shandy, Blue Moon, Newcastle Brown Ale, a collection of Yards (I.P.A., Brawler, Philadelphia Pale Ale), Guinness Stout, Harp, Magic Hat #9, Dogfish Head 90 MIN I.P.A., Spaten Optimator, Brooklyn Lager, Batch 19, Sly Fox Pikeland Pilsner, 21st Amendment Back in Black, and more. But the offering could not be complete without an extensive collection of bottles as well, bottled beers include: Corona, Amstel Light, Genesee, Schlitz, Peroni, Abita Purple Haze, Ommegang, St. Pauli, Golden Monkey, Maudite, Spaten Munich Dunkel, Samuel Smith Oatmeal Stout, Young Double Chocolate Stout, Hoegaarden, Franziskaner Hefeweizen, Allagash White, Redd's Apple Ale, Lagunitas IPA, Lindeman's Framboise Lambic, Green Flash Rayon Vert, and the always exotic Wells Banana Bread.
"Savoring menu choices paired with great beers, top notch service, performances by local entertainers, and a room boasting multiple TV's all make the guests' experience at the Philly Tap & Tavern one that guarantees repeat business," said Stephen Demilio, Restaurant Manager of Philly Tap & Tavern. "Philadelphia is a city that prides itself in the accessibility of great neighborhood restaurants and bars, and the Philly Tap & Tavern will go a long way in continuing and adding to this tradition."
The Philly Tap & Tavern Daily Entertainment Offerings and Specials include:
"Thirsty Thursdays"
Happy Hour from 5pm – 7pm
1/2 off Starters and Selected Draft Beer Specials
Karaoke from 7pm – 10pm
"Twilight Happy Hour" on Fridays and Saturdays
11pm – 12am
Live Bands from 10pm – 1am
Selected Draft/Bottle Beer Specials & 1/2 Price Wings
"All-Star" Sundays
Live Entertainment 1pm – 4pm
Selected Draft/Bottle Beer Specials
The upscale watering hole features twelve LED TV's and one 82″ LED TV with sport packages that include football, basketball, baseball, and hockey games, as well as several arcade games like Golden Tee.
For additional information please visit www.harrahsphilly.com.