How Many Shades Of Grey Is Your Home State?
With 50 Shades of Grey dominating the box office for the second week in a row, interactive media company BrainFall asked it users to take their How Many Shades of Grey Are You? quiz. Over 120,000 BrainFall.com visitors answered 10 questions to rate how "adventurous" they are in the personal lives.
With quiz results ranging from 0 Shades of Grey (innocent) to 50 Shades of Grey (kinky), BrainFall was able to see the anonymous responses from participants in each state and Washington D.C. and they averaged the scores to find the most and least adventurous locations across the country.
The "kinkiest" states (in a tie – no pun intended) were Arkansas and Nebraska, followed by South Carolina, Nevada and Mississippi. The most "innocent" locations were Hawaii, Alaska, Maine, Idaho and Washington D.C. You can see how each state scored in the infographic below: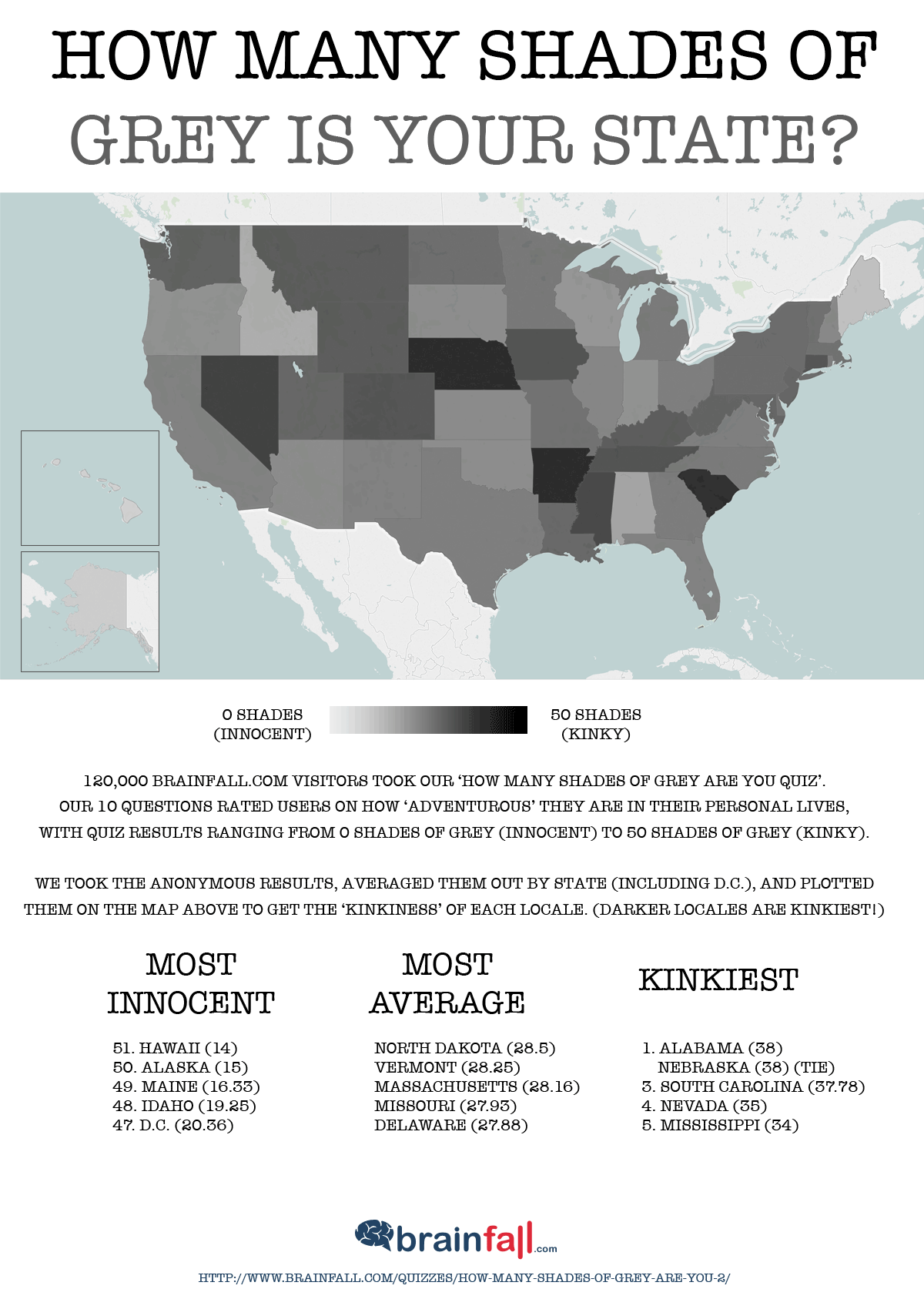 Based on these results, it looks like trips to Arkansas and Nebraska are in order.. 🙂