How to Create an Appealing Instagram Ad Within 10 Minutes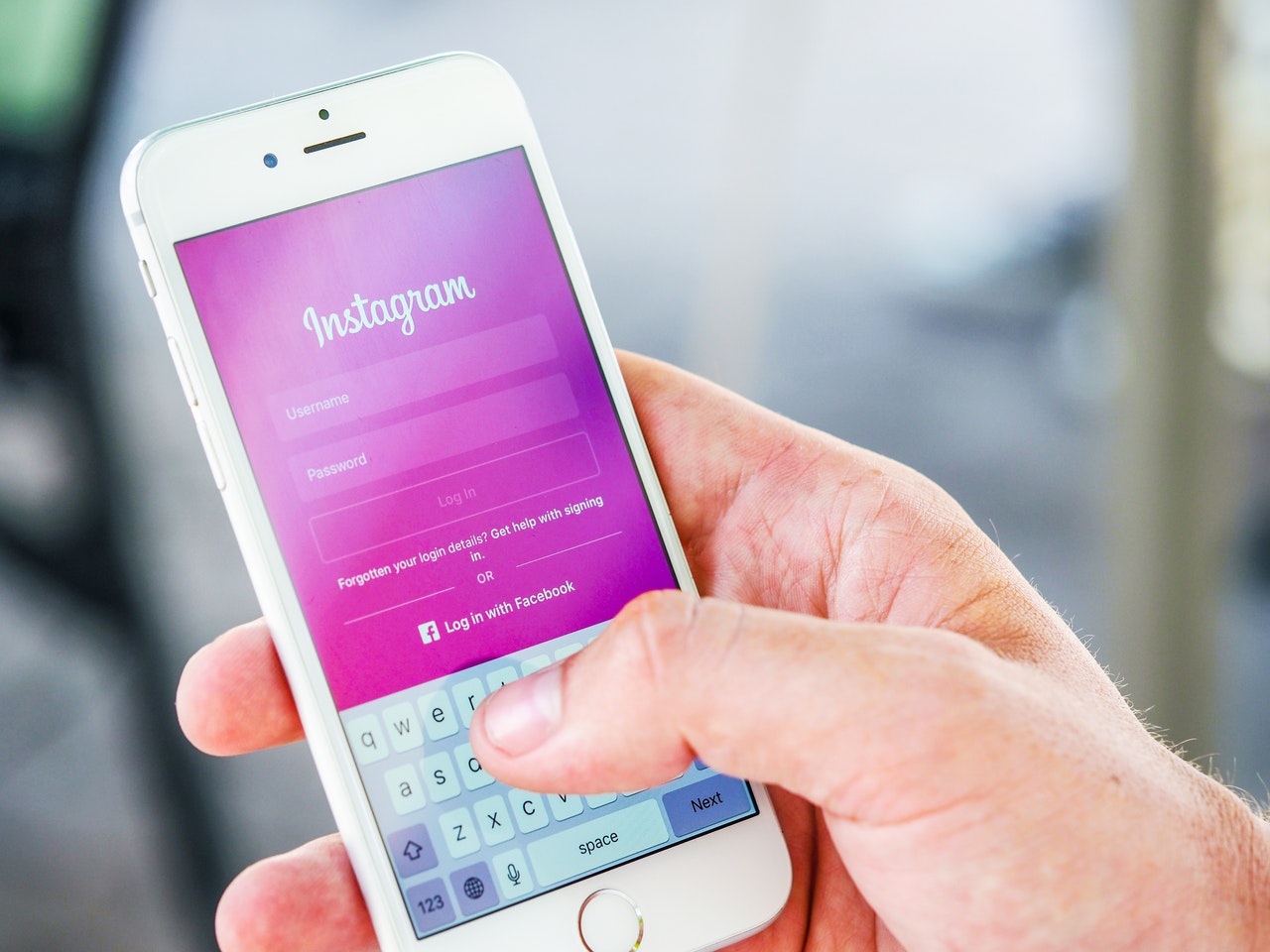 Instagram has grown pretty quickly over the years, owing to its visual-centric nature and its youth appeal. The platform hit the 400 million user milestone way back in 2015 and has grown by leaps and bounds ever since.
The company introduced advertising for business about 5 years ago, and it was stated that the platform would bring in $600 million in advertising revenue by the end of the year. There are many ways through which businesses can market their services on the platform. 
The platform made it relatively straightforward to deploy ads and leverage them for promoting a brand or a service. In this post, we will have a look at the steps involved in setting up an Instagram Ad campaign. Let's begin!
Steps to Launch an Instagram Ad Campaign
Here are 9 steps that can help anyone in starting an Instagram Ad campaign within minutes.
1. Connect your Instagram with the Facebook business page
On the Facebook business page, you need to click on 'Settings' at the top of the page. Once in the Settings sections, you will be able to see the 'Instagram Ads' option on the left side. 
You are required to click on this tab to get started and connect your Instagram account with your Facebook business page.
2. Login to Facebook Ads Manager
Before proceeding with the next steps, it's required that you log in to your Ads Manager account. You need to set up this account first if you haven't already, and only after this we can proceed further.
3. Download Power Editor
It might feel tricky if you go ahead and create ads directly through Facebook's Ad Manager. 
Therefore, it's suggested that you download Power Editor to create Instagram ads. You can find it on the menu at the top of the Ads Manager platform page. 
Ensure that you are using the Chrome browser as it is the only one supported at the moment for Power Editor.
4. Outline a campaign
Once you have downloaded Power Editor, you are now one step nearer to creating a highly appealing Instagram Ad. 
Facebook lays out all the steps that you need to create a perfect Instagram ad and you can find these steps by navigating to the 'Create Campaign' section in Power Editor.
5. Instagram audience outreach 
It is during this setup phase that you need to finalize objectives that are in line with Instagram. 
You need to choose whether you want to emphasize clicks to the website, mobile app installs, or video views. 
You need to take steps beginning from creating a new campaign, creating a new ad set, and then create an ad that meets your requirements.
Keep in mind that these steps are for creating a brand-new advertising campaign. 
If you have an existing ad set and would rather place your ad there, you need to check the 'Instagram Placement' in that respective ad set's settings.
6. Customize Ad set options
Under the Ad set section, you can layout the budget, ad schedule, audience targeting, and ad placement. 
Here, the placement option defines where your ad would be placed on the platform. Ensure that you choose 'Instagram Advertising' and unselect other options as these would be crucial in the next step. You can also check this guide  as an aid to know where an ad can be placed on Instagram marketing in a better way.
Now, you will have to decide which mobile device you want to focus upon.
7. Syncing of Facebook and Instagram accounts
Once you have finalized the parameters of the Ad Set options, in the Ads section on the left-hand side, you have the option to choose a business page that you will use to deploy ads from. 
After you select the business page, ensure that you click on 'Use the Instagram account connected to the selected Facebook page'.
8. Creating the Ad
With all the prerequisites in place, we can now begin our Instagram Ad creation. To start, you just need to enter your website's URL and the text that needs to go with your image. 
You only have 300 characters to portray your message hence make sure that you create an impactful message.
Just below the text field, there should be an option to upload your photo. Instagram is largely a visual platform, so make sure that you deploy appealing imagery if you want to maximize your click-through rates. 
You can use tools such as InVideo to create high-quality images or videos to go with your ad. 
A well-designed image that properly portrays your brand's identity can enhance your click-through rate and help you in maximizing the ROI from your ad spends. 
You also need to integrate a well-strategized call to action that will be added to your Instagram ad. This CTA button needs to emphasize the aspect of what you want the ad to achieve.
9. Upload the Ad
Once all the above-mentioned steps are completed, you need to click on 'Upload Changes' in the Power Editor window. 
This marks the ad for review and if it meets all the Instagram guidelines, your ad should be live on the platform within a short span of time. 
It is crucial that you go through Instagram ad policies and create a compliant ad to minimize the chances of rejection.
Conclusion
That's it. By simply following the above-mentioned steps, you will be able to easily create a highly appealing Instagram ad for your business within no time and gain tremendous online traction for your business. 
An effective Instagram ad has the potential to maximize your marketing ROI and help your business to scale. 
If you have been mulling over deploying Instagram ads for your business, now you know all the intricacies involved in getting a successful ad strategy started.