Infiniti Q80 Inspiration Concept Debuts At 2014 Paris Motor Show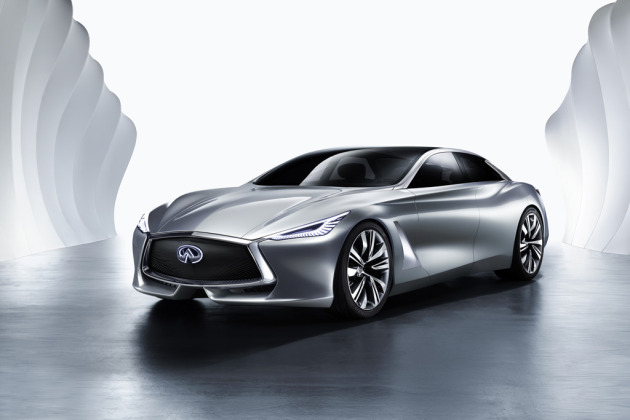 Last week, we posted a teaser photo of the Infiniti Q80 Inspiration concept on our Facebook page, and the response from our followers was extremely positive. Now Infiniti's first foray into the upper echelons of the premium sedan category makes it's debut at the 2014 Paris Motor Show, and the bold concept hints at future Infiniti design language and smart powertrain technology.
From the convention-breaking proportions and arresting body styling, the full-size Infiniti Q80 Inspiration four-door fastback marks a brave and innovative conceptual charge into a challenging sector.
"The Q80 Inspiration concept was born to disrupt the premium sedan category," said Francois Bancon, Infiniti VP, Product Strategy. "We aim to do this with elegance, style, and emotion. Q80 Inspiration is how we see the future in terms of moving people in the higher end of our portfolio. This car is making a statement. Q80 Inspiration is a precursor of a production model in this segment and, as such, integral to our future."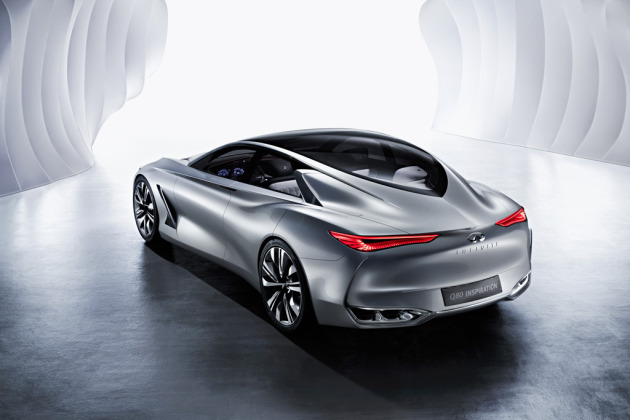 The immense presence, stunning design and bold execution of the Q80 Inspiration represents more than a flight of fancy by Infiniti's talented design team. Full-size in width (79.1 inches) and length (199.2 inches), yet with a stance of 52.8 inches at its highest point, the Q80 is luxurious sedan-like in dimension with fastback contouring.
Innovations continue on the inside, where driver and passengers are ushered into four individual seats via wide opening portal-style doors. A simplified driver interface and unique head-up display (HUD) keep the complex algorithms of the intuitive technology hidden from view, showing only the information drivers need, concurrent with Q80 Inspiration's human-centric ethos.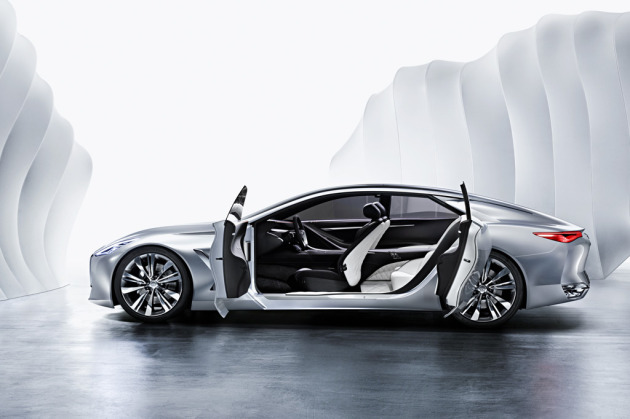 The Q80 Inspiration boasts phenomenal performance: 550 HP and 553 lb-ft of torque, and sprinting to 60 in the sub 4 second range. Power comes courtesy of an all-new, downsized twin turbocharged 3.0-liter V6 and hybrid electric powertrain. The new engine offers a precursor to a family of engines that will be introduced to the Infiniti portfolio within the next two years. Capable of returning fuel efficiency in the region of 42.8 mpg and CO2 emissions of about 129g/km, it offers an audacious blend of extreme performance with the social responsibility demanded by modern customers.
While the Q80 is still officially a concept car, we're hopeful that the car makes it's way into production despite former Infiniti CEO Johan de Nysschen's recent departure for Cadillac. This is exactly the type of flagship car Infiniti needs to revive the premium brand. I guess we'll just have to wait and see what happens.