Kick Back And Have A Ball With Traveler Beer.. Literally!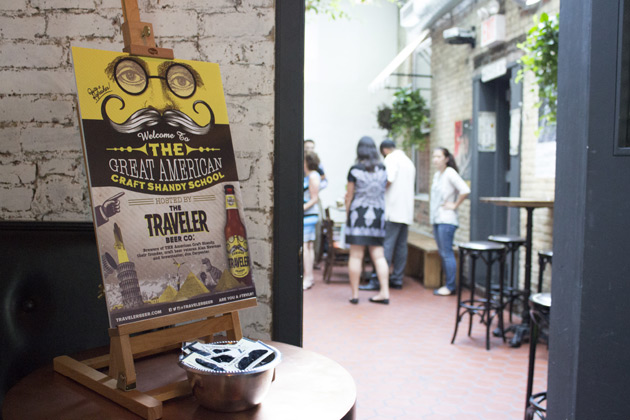 Last week, our friends at Traveler Beer Company invited us out to a beer and food-filled event at The BEA called The Great American Craft Shandy School. There, we got to meet with craft beer veteran Alan Newman and master brewer Jon Carpenter, and learn more about Shandys (which are the second biggest growth style in the craft beer category after IPAs).
I had the chance to sample Curious Traveler Shandy (their flagship product), Illusive Traveler Shandy (made with real grapefruit), and Time Traveler Seasonal Shandy (made with real strawberry), along with a number of mixed drinks that featured Traveler Beer. Needless to say, I was in beer heaven.
Despite being readily available in Europe for generations, shandys have been relatively undiscovered in our US beer culture. Until now.. The shandy tradition dates back to the 17th century and is typically beer mixed with a citrus-flavored soda or carbonated lemonade, ginger beer, ginger ale or cider. Today, most publicans in England pour a blend of traditional English ale with various lemon and lime beverages for their patrons, though real lemons or limes are rarely used.
Traveler Beer is dedicated to introducing these refreshing craft beers to all curious beer drinkers in the US by producing a great tasting shandy while pushing the boundaries on what a shandy can be. It's quite refreshing, and with a low 4.4% ABV, you can enjoy a few of these after a long day without getting fall down drunk.
I'm a real fan of the shandy movement, and if you haven't tried them yet, definitely make sure you order up a Traveler Shandy the next time you're out and about.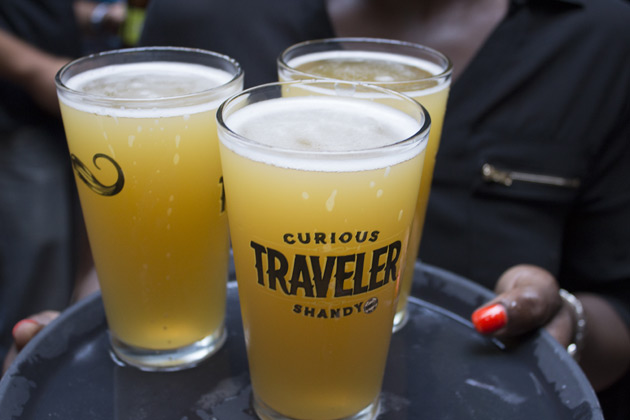 Now the folks at Traveler LOVE kickball, so they're holding The Kick Back and Have a Ball Sweepstakes, where you've got the chance to get hooked up with everything you need for the ultimate backyard kickball game, including $1,000. A regulation setup and fierce 'staches will send your non-mustachioed competitors running for the sidelines.
In addition, we've teamed up with Traveler Beer to give one lucky reader a sweet Traveler Kickball Party Kit, which includes a regulation Traveler Kickball Set and 30 koozies and mustaches. The contest ends on July 8th, so enter now for your chance to win:
Good luck!