Meet our new Test PC, the Moebuilt Mk 2
You may have noticed we have a lot more gaming and PC content on the site lately. We intend to keep that up, but the old Moebuilt Mk 1 is starting to show its age. Some of the parts in that machine are 8 years old now, so we are in the process of building an entirely new system to bring you guys the best coverage possible for all the newest and most exciting games.
Meet the Moebuilt Mk 2
As you can see from the picture, we don't have a new video card yet so the old Radeon HD 7870 will continue to handle visual duties until we secure a new GPU. For now, though, please take a look at the parts that have been donated for this build by the awesome and amazing brands Thermaltake, Intel, Razer and Roccat.
Also, everything you see here will be getting a full review, so if there is anything special you want to know about any of these pieces, please drop us a line in the comments.
Case: Thermaltake Urban S41
Traditionally Thermaltake creates cases that are very flashy and outlandish with lots of vents, protrusions and bright lights. For the Urban line, Thermaltake calmed things down and what they created is a simple, attractive and very functional house for all your components. There are lots of thoughtful extras like dust filters, a fan controller and an HDD dock all built in.
We do kind of miss our side window though. We have some pretty great inside bits to show off. Like our PSU and our CPU liquid cooler.
This case was graciously provided by Thermaltake
PSU: Thermaltake Toughpower DPS 850
To power this machine, we wanted a power supply that was quiet, stylish, efficient and offered us room to grow and upgrade if necessary. The Toughpower DPS 850 offers all that and more. As a member of the Toughpower series of power supplies, the DPS 850 is built with some of the most dependable components Thermaltake can get their hands on. The DPS 850 also features a  digital controller that allows for smart voltage control and software monitoring of consumption and usage.
Also, it looks like a million dollars, it has a fully modular cable design, and comes with sound dampening rubber mounts.
This PSU was graciously provided by Thermaltake
CPU Cooler: Thermaltake Water 2.0 Extreme
Just like a car engine, keeping a PC running cool helps to increase its power and efficiency. Since it works like a car engine, why not cool it like one? The Water 2.0 Extreme is an all-in-one liquid cooler that features an inbuilt water pump and a radiator, just like you get on a car. With us running a new Haswell-class Intel CPU things were getting hot, but the Water 2.0 is keeping temperatures in check and allowing us to push our speed to the max. You'll be hard presses to find a better cooler for any PC.
The cool design and huge fans also add a touch of awesome to the inside of our new PC, making it look much more custom than a standard air cooler would.
This cooler was graciously provided by Thermaltake
CPU: Intel 4th Generation (Haswell) Core i7 4770k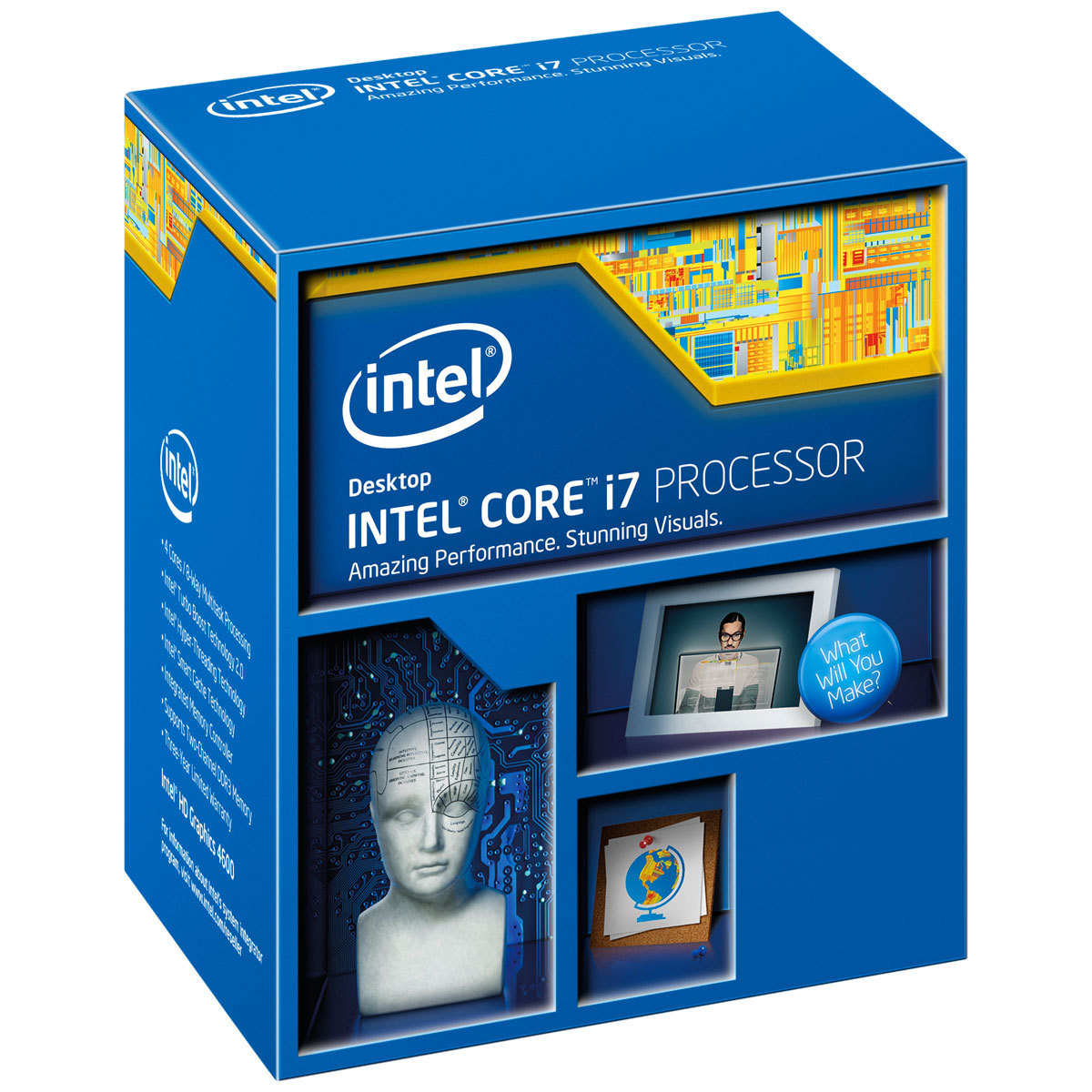 With a new and powerful PC, there is no reason you should skimp on your processor. As the brain that powers the entire system, we wanted the best. Thankfully the fine folks at Intel were willing to give us the best, and sent us a shiny 4770k. This is the fastest and most powerful Haswell chip that Intel currently has on the market. It is a quad core chip with hyper threading (so it can act like an 8-core) and it has a speed of 3.5 Ghz. Of course, the "k" on the name means it is an unlocked chip, so we have been able to push that speed MUCH higher.
This chip was graciously provided by Intel
Motherboard: Asus Maximus VI Formula
Intel gave us the CPU, but we didn't have a motherboard to put it in. Since this is the backbone of the entire system we decided to splurge and buy one of the best motherboards on the market, the Asus Maximus VI Formula. This board is part of Asus's Republic of Gamers (ROG) series, and it has everything we want in a motherboard. It has stunning looks thanks to its ROG Armor, plus it has a high-end discrete sound card built in. It also comes with one of the fastest Wi-Fi chips currently on the market, as well as Bluetooth 4.0. Thanks to all of these built-in parts, we have less to buy later.
This board also has water-cooling potential thanks to a hybrid cooler design.
RAM: G.Skill TridentX DDR3-2400
Buying RAM can be a bit tricky. You have to balance speed, reliability and price. We decided that the best combination for our build came from G.Skill. With a relatively competitive purchase price, we didn't have to sell a kidney to get a set, and the TridentX series of RAM currently holds the world speed record. As an added bonus, the black and red heat spreader sold with the kit matches the colors of our build.
We choose a high-speed DDR3-2400 kit to get the most out of our system.
Mouse and Keyboard: Razer BlackWidow Ultimate (2014) and Roccat Kone XTD
It doesn't matter how good our PC is if we use terrible tools to interact with it. It is a well-known fact that Razer makes some of the greatest peripherals on the market, so when the all-new 2014 edition of the BlackWidow line of mechanical keyboard was unveiled, we jumped at the opportunity to give it a shot. As it stands, the old BlackWidow Tournament that we reviewed a couple years ago is one of the best keyboards we ever used. This model is even better.
For a mouse, we are using the Kone XTD from Roccat. Roccat is a German company that has been steadily growing a rabid fan base over the years. Since its original Kone mouse, they have been refining the formula and creating better versions of this great product. The XTD is the latest model and features the most enhancements. From its ergonomic shape to its cool lighting effects, it is a great mouse to use.
The BlackWidow Ultimate was graciously provided by Razer
The Kone XTD was graciously provided by Roccat