Phiaton Bluetooth In-Ear Headphones Giveaway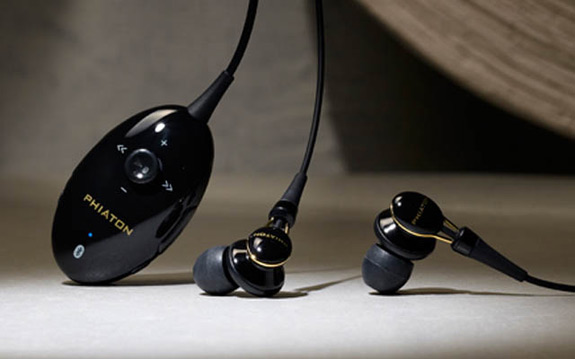 The Phiaton PS 20 BT Bluetooth Stereo Headset is a stylish and lightweight personal calling and music listening solution that combines the total freedom and flexibility of cable-free and hands-free Bluetooth technology with a dramatically enhanced audio experience.
Enjoy the freedom of listening to music with full inline controls that allow you to take charge of your songs without having to find your device.
Answer phone calls easily without having to remove your earphones.
"Echo-Off" noise reduction technology eliminates background noise from the microphone while on a call.
Half in-ear ergonomic design offers superb comfort and fit.
Rechargeable lithium battery provides 6 hours of call/listening time and 250 hours of standby.
"Clip and Go": simply clip the controller onto your bag or clothing to keep within easy reach.
The headphones retail for $149, but you've got a chance to score a pair for FREE! One lucky winner will walk away with the Phiaton PS 20 BT.
To enter the contest, simply e-mail us and put "I want the Phiaton headphones, pick me!" in the body of your e-mail. We'll pick a winner at random next Wednesday.
Good luck!