Reamir & Co – Natural Hair and Skin Products For Men!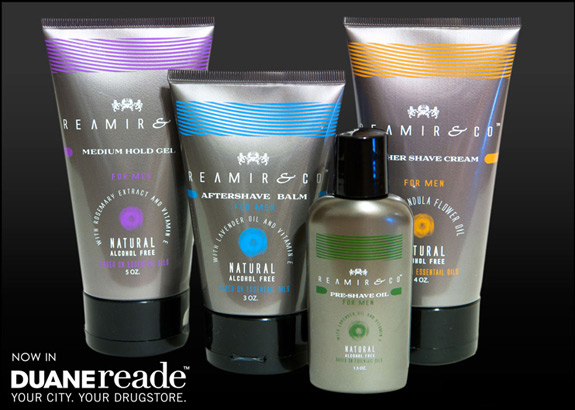 Reamir & Co. is the best luxury barber shop chain that provides hair cut services and natural hair & skin products for men. With a chain of amazing barbershops in New York and growing, their barbershops provide great service at an affordable price.
Now they've developed their own Natural Hair & Skin Products for Men. Their natural products are based on essential oils, free of alcohol and harsh detergents and loaded with vitamins to help improve your hair and skin.
I've been using their shaving products for awhile now, and I couldn't be any happier with the results! I start out with their Pre-Shave Oil – A combination of great oils & vitamins that will moisturize, soften and help heal your skin.
Next up is their Lather Shave Cream – It invigorates your skin with the anti-oxidant power of Vitamin E combined with moisturizing and healing essential oils, topped off with a menthol coolness that allows for a clean, healthy and refreshing shave. The enriched glycerin base soothes sensitive complexions and promotes healthy skin.
And finally, I use their Aftershave Balm, which is free of alcohol and harsh detergents. It's the perfect way to protect, moisturize and refresh blade-grazed skin.
You can purchase their products in Duane Reade and Reamir & Co barber shops. Don't live in New York? You can order online and have the products shipped to your door!