San Francisco's Iconic 'Flintstones' House For Sale For $4.2 Million
If you've ever driven the stretch of I-280 between Hillsborough and San Francisco, you've probably seen the prehistoric-looking house that locals have dubbed The Flintstones House. And we've just learned that this little piece of bedrock is up for sale, with a rumored price of $4.2 million.
The sprawling, bright orange house was built back in 1976 by architect William Nicholson as an "experiment in innovative building materials." Nicholson's team sprayed concrete onto wire mesh frames and giant inflated balloons to create a bubble look. The home fell into disrepair in the 1980s and underwent a remodel in 2007.
As you can see, the inside of the house is a far cry from Wilma's rock-solid decorating. Unfortunately, there's no octopus dishwasher or pig garbage disposal included.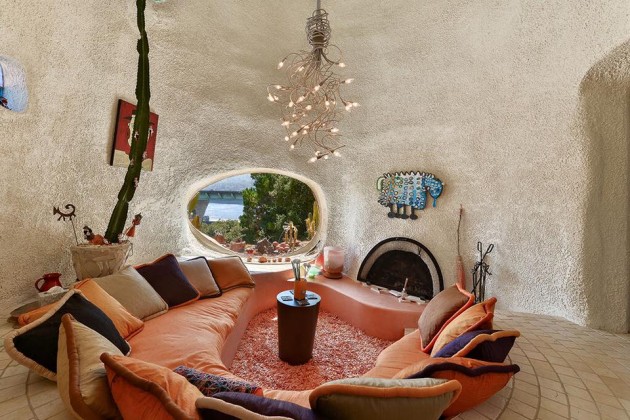 They won't accept clams for payment, so you'd better ask Mr. Slate for a raise if you want to buy this house!
Photo credit: Rachel Ni/Facebook