Star Wars: The Complete Saga (Blu-ray) Available Today!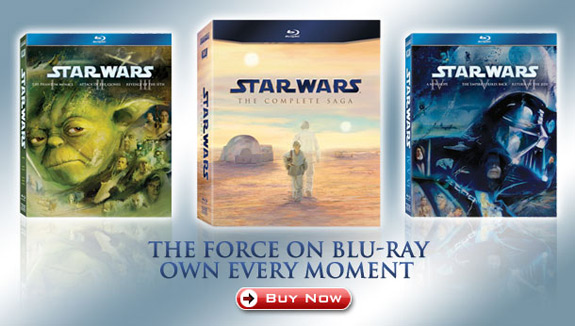 Star Wars fans have been clamoring for a Blu-ray release of the Star Wars movies, and that day has finally come! Amazon's selling it for $79.99 with free shipping, which is the best price I've seen so far. I placed my order this morning.
We were hoping to get an advanced copy for review from LucasFilm, but no such luck. 🙁
So if you want all the nitty gritty, head over to The Digital Bits, where they break down the movies frame by frame.