Review: Phillips Lobster Bisque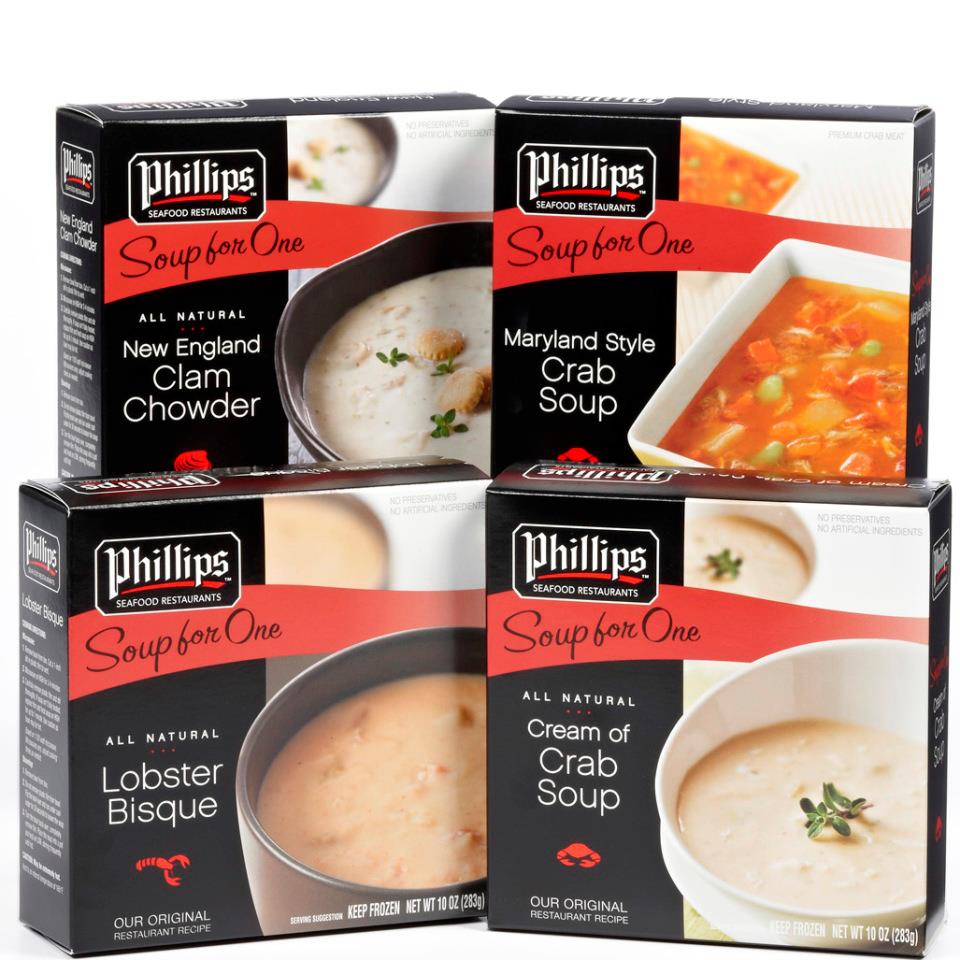 Anyone that knows me knows that I love Lobster Bisque! I've ordered Lobster Bisque at hundreds of restaurants over the years, and I've never been disappointed.
Believe it or not, one of the best Lobster Bisques is served at Red Lobster – It has a decent amount of lobster meat, good flavor, and just a little bit of heat. Then without warning, they removed the lobster bisque from their menu! Thankfully, corporate had a change of heart, and they brought the lobster bisque back! It's still as good as ever..
Anyway, getting back on track.. One day I was in the grocery store, and I saw a package of Phillips Lobster Bisque. I've never been to a Phillips Seafood Restaurant, but I decided to try it out, since they claim it's "one of the most requested soups in Phillips Seafood Restaurants".
Here's how their website describes the lobster bisque:
A creamy blend of delectable morsels of lobster meat, celery, onions and sherry are simmered with our own delicious mixture of spices in a savory base.
Unfortunately, nowhere on their packaging do they mention celery and onions. If I had I known that, I wouldn't have even tried it. I don't want anything but lobster meat in my bisque!
That's fine though, I used a strainer to get out most of the celery and onions. Unfortunately, the creamy base is the real problem here. It has a really peculiar flavor that I couldn't put my finger on, but I definitely didn't like it!
Next time, I'll either make my own lobster bisque from scratch, or just out go to a restaurant. 😀