The Best New Diesel Cars For 2013
Due the recent passage of Corporate Average Fuel Economy (CAFE) by President Barack Obama, manufacturers will be forced to raise the fuel efficiency of their vehicles to 54.5mpg by 2025. Car makers have now set out to find innovative and efficient ways to achieve these standards. It seems that one of the most common methods car manufacturers are now taking to achieve this goal is to go diesel, so to speak.
Borrowing from the success of their European counterparts, diesel seems to be a promising avenue towards achieving these standards and in turn bettering the environment. Because it has a greater energy density than regular gasoline, diesel vehicles can get up to 40% higher fuel efficiency than gasoline vehicles. The fuel savings at the pump will allow drivers to drive less miles and use less gas in their regular lives, which will balance out the 15% more greenhouse gases that is burned by diesel compared to regular gasoline.
Yes, our general image of diesel being a "dirtier" fuel source is partially true. Diesel does emit more toxins than regular gasoline on average; however, modern day diesel contains less sulfur than in the past. Also, modern technology has led to the creation of emissions-control systems that reduce the toxicity of diesel before it is released into the air.
In hopes of not speaking entirely too early, it appears that diesel may be a promising fuel source for future American-made cars. 2013 is going to be full of many new diesel cars from various brands. The ones that seem to hold the most promise thus far are listed below. If you want to ditch your family's Toyota Camry and upgrade, here are four of your best options.
Porsche Cayenne Diesel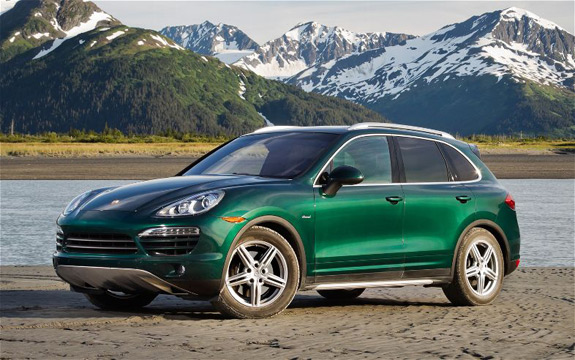 Starting at $55,750, with a 3.0-liter turbo-diesel V6 engine, the 2013 Porsche Cayenne Diesel will offer an EPA estimated combined 29 miles per gallon. With an eight-speed automatic transmission and standard AWD, it delivers 240hp @ 3,500-4,000 rpm and travels 0-60 mph in 7.2 seconds. It tops out at 135mph.
BMW X5 xDrive35d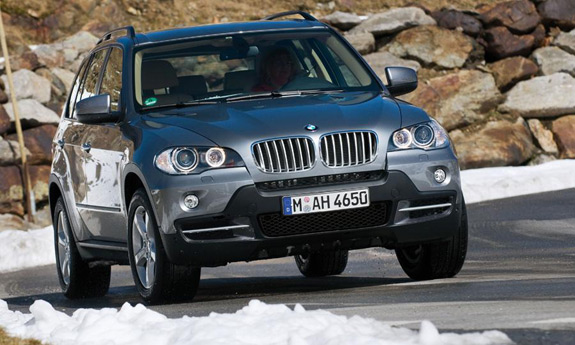 Starting at $56,700, the 2013 BMW X5 xDrive35d will offer an EPA estimated 26 miles per gallon. With a 3.0-liter 6-cylinder engine with TwinPower Turbo technology and AWD, it will deliver 265hp.
Volkswagen Beetle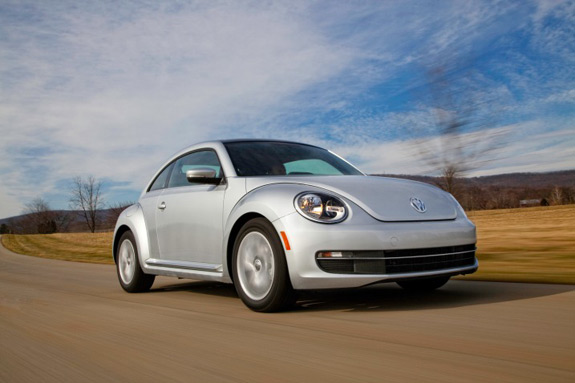 Starting at $23,295, the 2013 Volkswagen Beetle has a 2.0L TDI Clean Diesel engine that delivers 140hp and 236 lbs/ft of torque. It gets an EPA estimated 28 miles per gallon in the city and 41 miles per gallon on the highway. It also includes a 3-month trial subscription for SiriusXM Satellite Radio, keyless access with push-button start, a multi-function, leather-wrapped steering wheel, a multi-function trip computer, and a 3-pod dash-mounted gauge cluster.
Volkswagen Passat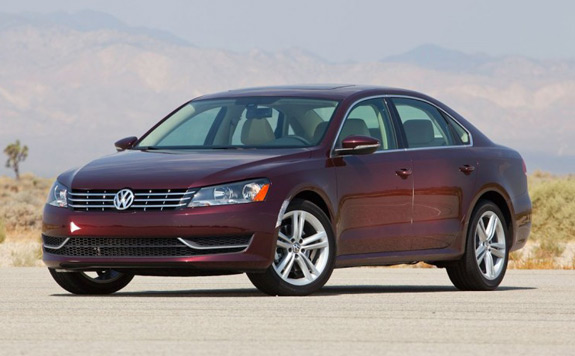 Starting at $26,225, the 2013 Volkswagen Passat has a 2.0L TDI Clean Diesel engine and 6-speed manual transmission that delivers 140hp and 236 lbs/ft of torque. It gets an EPA estimate 31 miles per gallon in the city and 43 miles per gallon on the highway. It also includes rear passenger A/C and heat ventilation in the center console and electric power steering with active assistance and variable assistance.
Chevrolet Cruze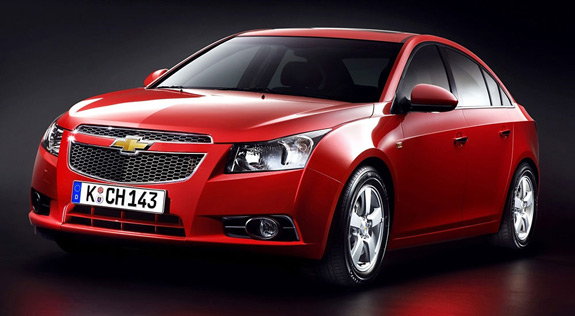 Starting at $17,130, the new 2013 Chevrolet Cruze has a 1.8L DOHC 4-cylinder turbocharged engine and 6-speed manual transmission that delivers 138hp and 148 lbs/ft of torque. It's ECOTEC standards deliver an EPA estimated 42 mpg. It also includes electric power steering and 4-wheel ABS. With a 5-star safety rating, it includes 10 air bags and an electronic stability control system with traction control. It also includes Bluetooth, steering wheel-mounted audio controls, a 6-month trial for OnStar and SiriusXM Satellite Radio, and standard USB ports.
With these five new diesel cars in 2013, plus many others, manufacturers have made huge strides towards reaching the newly passed 2025 CAFE standard of 54.5mpg. They have managed to find innovative ways, particularly clean diesel, to make progress towards this goal. In the process, automakers have not given less attention to consumer lifestyle or needs. These vehicles range from SUV to compact car body styles. They also maintain their legendary visual appeal.