Wedding Bands and Tuxedos: Where Wedding Fashion Traditions Began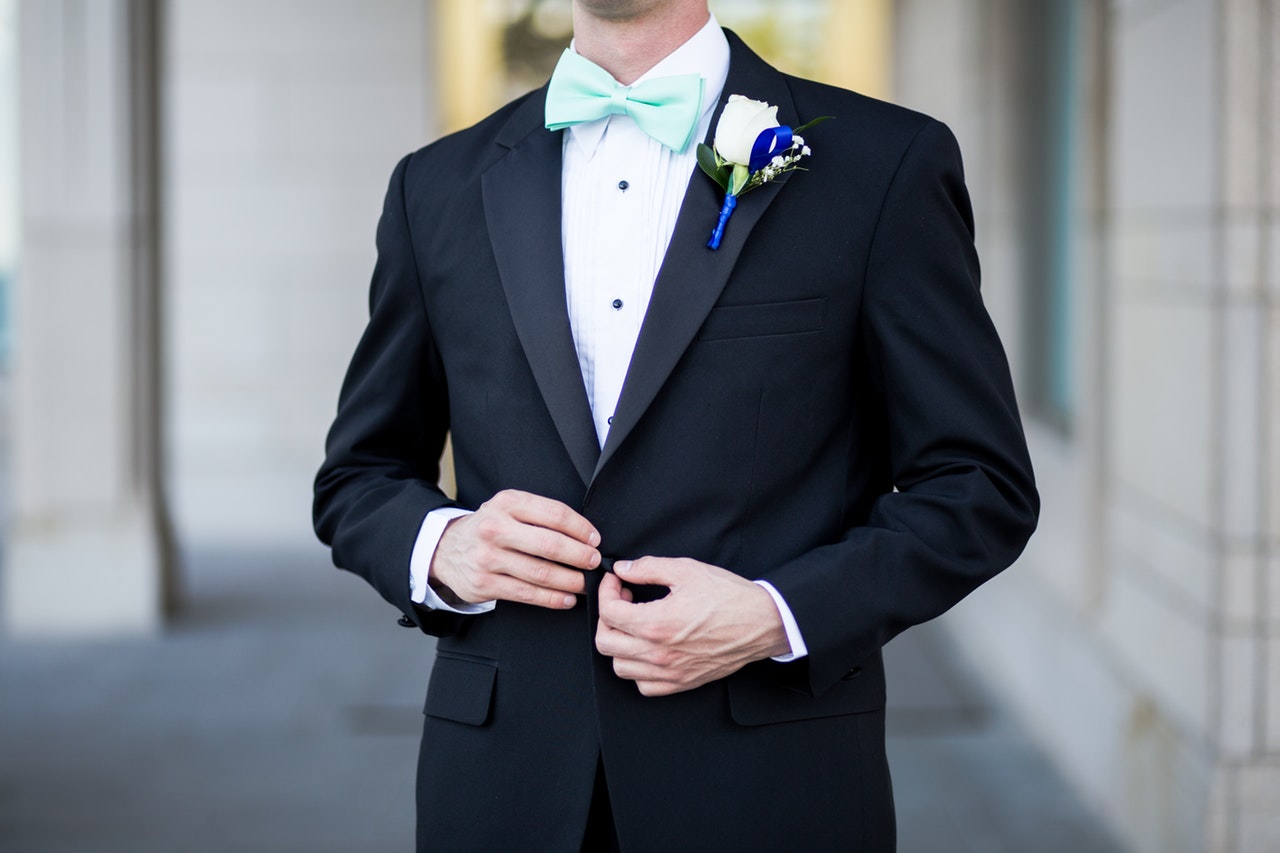 The wedding industry is a multibillion-dollar industry, and this makes it difficult to figure what are real wedding traditions and what are sales pitches by the industry. But thankfully, not everything about a wedding is commercialized; some of the traditions are real, such as wedding bands and wearing tuxedos.
Wedding Bands
Today couples take wedding bands for granted. It is foregone conclusion to select wedding bands and a couple takes a lot of pain to ensure that their selection is perfect. If you are looking for a wedding band for your nuptials, maybe you should take a second look at tungsten wedding bands for men. These distinctive wedding bands stay polished and shiny practically forever. So if you are looking for something different, do check out the large collection of tungsten wedding bands for men which incidentally have become quite popular.
Talking about wedding bands should make you wonder where the tradition of wearing these rings started. According to some reports, the tradition of wearing wedding rings started with the Egyptians and Romans who felt that wearing something like a ring was not as cumbersome or limiting like wearing a foot or hand binding.
During those ancient times, many young women were abducted and made into their brides. These brides had to wear bindings to show that they were no longer available. However, it was in the 12th century when the Pope passed a decree that all weddings should be held in a church and brides should be given rings. These rings were in the form of bands and it from here that the tradition of wedding bands started. Wedding rings with precious stones made an appearance only in the 20th century. So if you are keen on selecting one of the tungsten wedding bands for men for your wedding, you can rest assured knowing that you are following an age-old tradition!
Tuxedos
Today tuxedos are worn for formal occasions and formal weddings. However, there is an interesting history behind this tradition. The credit for the tuxedo goes to one Pierre Lorillard, who was a tobacco magnate.
This was in the 19th century, and he lived in a place called Tuxedo Park, which is about 40 miles from New York City. This place originally belonged to the Algonquin Indians and was called P'tauk-seet-tough. The phonetics of the Indian name was kept, hence Tuxedo Park. The Lorillard family was wealthy and had a hectic social life. The social circle in this area named themselves the Tuxedo Club, which decided to host its first Autumn Ball in October 1886.
During those times, it was common for men to long a white tie and long tailcoat for balls and other formal occasions. However, Lorillard wanted to try out something different, so order his tailor to make a tailless jacket for the ball. But on the day of the ball, Lorillard did not wear the coat. Instead his son and the son's friends sported the jacket. The tailless jacket immediately became a success and other wealthy men started copying it.
The jacket became so popular that the fashion trend even spread to New York City. This jacket was named tuxedo after the town where it was first worn by Lorillard's son. Gradually it became common for men to wear tuxedos on formal occasions and during that time weddings were always formal. This started the tradition of wearing tuxedos for weddings.
Now that all the men know where wedding fashion traditions began, they can start looking at tungsten wedding bands for men as a way to keep those traditions alive. Men admire the beautiful and yet masculine appearance of these bands, which can effortlessly go with formal as well as casual wear.
Trevor Clemens writes on relationships, weddings, wedding themes, marriage, celebrity divorces and other topics.