4 Ways To Help You Achieve That New Year, New You
Every year, people make these grand New Year's resolutions, whether it's going to the gym more, learning a new language, or traveling to a distant country… and three weeks later, they're back to their old ways.
Hey, we've all been there. This year, how about you make some small, manageable changes to your lifestyle that are easy to tackle, while having a positive effect on your life?
Sounds good? Then let's get started!
1) Update that tired wardrobe of yours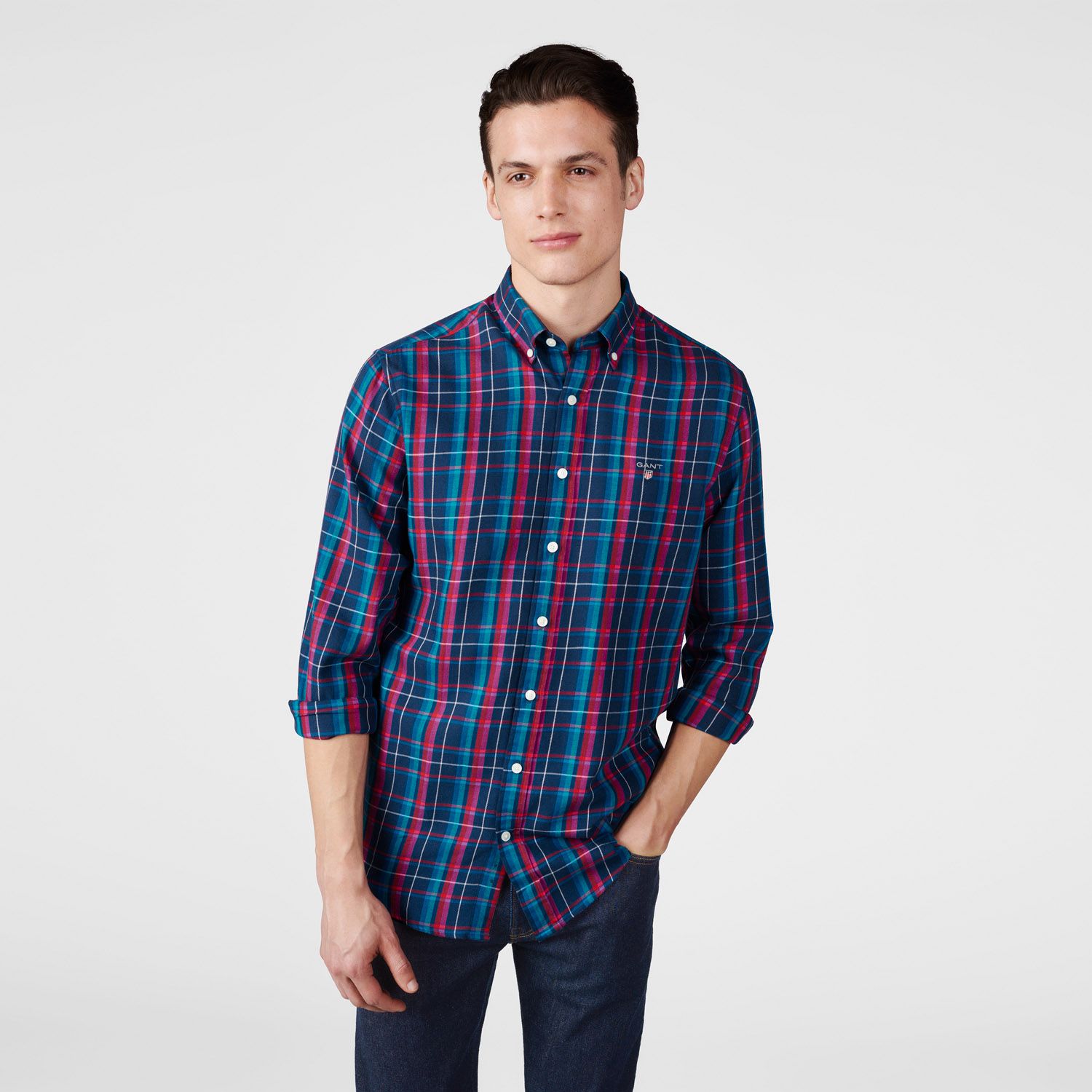 Seriously, when is the last time you added some new pieces to your wardrobe? While women treat shopping like an Olympic sport, guys tend to buy new clothes once every five years, and they'll wear the same stuff over and over, until they finally wear out and need replacing.
Don't feel bad, I'm guilty of this too. Heck, I'm currently wearing a shirt with a hole in it, and I don't want to get rid of it! But for 2018, I've vowed to update my wardrobe with some new pieces, and I've already picked up a few new items, like this sweet Color Check Shirt from GANT. They've been in the shirt business for over 80 years, and let me tell you, the quality of their shirts are second to none!
So what do you say? Kick off the new year and treat yourself to some new threads from GANT.
2) Replace those old, worn out socks, underwear, and tees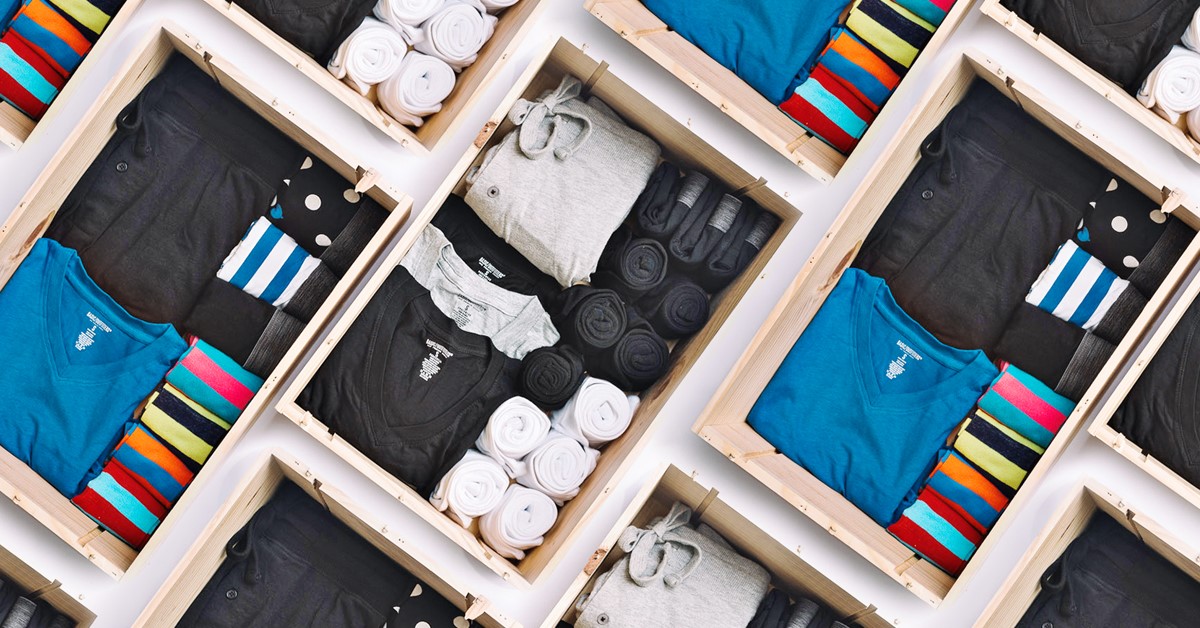 While you're at it, isn't it about time you toss those ratty old boxers, pit-stained tees, and worn out socks and replace them with some new, high quality essentials? The guys at Basic Outfitters have got you covered with their Create-a-Drawer, a collection of high quality and fashionable socks, underwear, tees and joggers that will have your basics drawer replenished in under 2 minutes, for just $60 (a $120 value).
If this concept sounds familiar to you, that's because the co-founders recently appeared on Shark Tank. They didn't walk away with a deal, but they impressed me enough to try them out, and I'm glad I did. Their tees are incredibly soft, the socks have cool designs, and the sweatpants are the bomb!
Seriously, my girlfriend is OBSESSED with those sweatpants. Luckily, she is over a foot shorter than me, or else she would have stolen them by now..
3) Treat yourself to some luxurious pajamas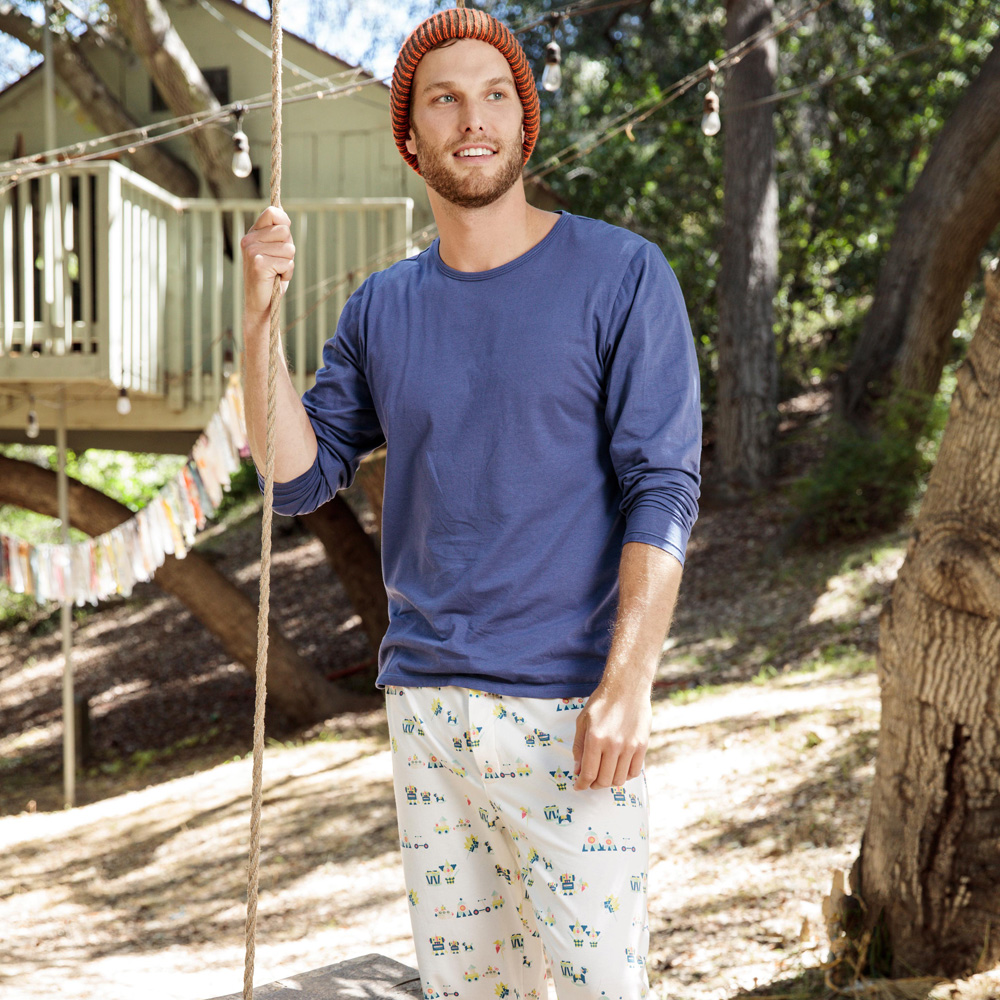 The average person will spend one third of their life sleeping, so do it well. While most people take the time to find that perfect bed, they don't think about their pajamas in the same way. But here's the thing, if you're not comfortable in your PJ's, you're going to have a lousy night's sleep.
BedHead Pajamas is a lougewear brand out of Los Angeles that makes some of the most comfortable PJs around! BedHead is currently sold in over 1,500 boutiques worldwide, numerous department stores including Neiman Marcus and Nordstrom's, and they offer up pajamas, robes, and shorts for men, women, children, and even your pup, so check 'em out.
It's easy to get a little sticker shock, as the set you see above will set you back $145. A little pricey, yes. But like they say, you get what you pay for.
4) Journey to your best night's sleep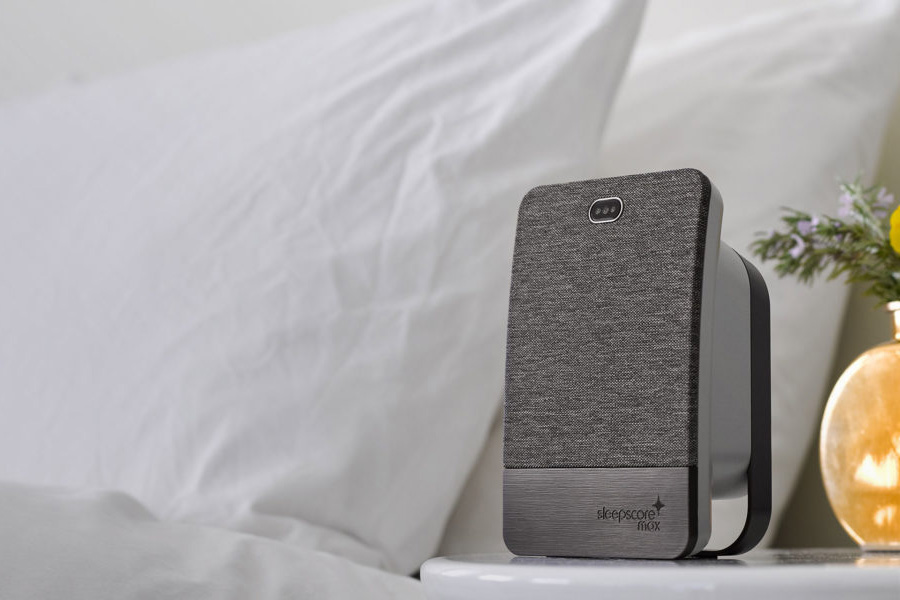 Here's something I bet you didn't know. Nearly half of Americans report getting "less than good quality" sleep. In fact, the CDC cited sleep deprivation as a critical public health problem. SleepScore Labs is helping people enjoy a better night's sleep with their innovative SleepScore Max, a bedside, non-contact sleep tracker that analyzes your sleep, delivers a SleepScore each morning, and provides you with ways to improve your sleep.
The data captured by SleepScore Max inform you with meaningful quality scores, personalized insights, and actionable advice, and it's shown to enhance your sleep quality in 1 week, with users increasing their amount of sleep by an average of 45 minute per night after just 3 days of use. I've only been using it for a few weeks (it takes a full 30 days to appreciate the full results), but I'm already waking up feeling more refreshed.
So if you're interested in significantly enhance the quality of your sleep, you definitely need to check out the SleepScore Max. You'll be glad you did!