Are You Stuck In A Dating Slump? Consider Dating An Eastern Europe Woman
Spend any amount of time in Eastern Europe, and you will realize that there are some noticeable differences between American women and Eastern European women. Last summer, I spent some time over there, and I dated my fair share of women while I was there […]
This is a sponsored post written by me on behalf of AnastasiaDate . All opinions are 100% mine.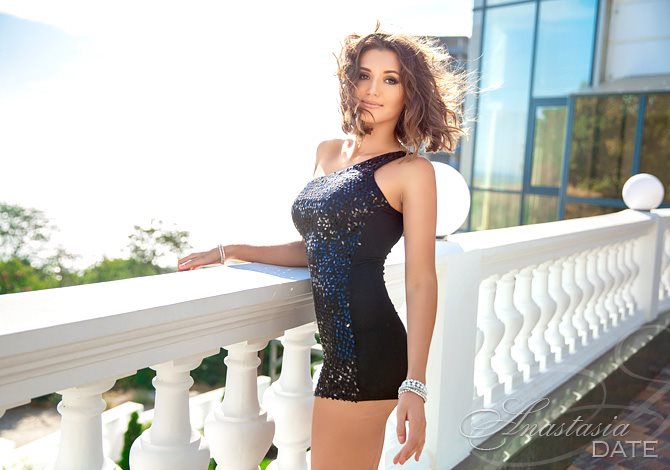 There's no doubt about it, Eastern European women are some of the sexiest women around. But if you hope to find yourself a babe like Nina Dobrev, you will likely need to enlist the assistance of an international dating service, unless you plan on trekking through the region yourself. Luckily, thanks to sites like AnastasiaDate, it's now easier than ever to meet that special someone, even if she lives halfway around the world.
Having spent a few months overseas last summer (where I dated my fair share of women), I can tell you that there are some noticeable differences between American women and Eastern European women. And what I came to realize is that Eastern European women are most definitely the way to go! So what makes Eastern European women so desirable? Let me break it down for you:
1) Eastern European Women Are Hot
In my experience, Eastern European women seem to be among the most attractive women in the world. I'm not saying that all women over there look like Milla Jovovich or Mila Kunis, but most of the women I came across were slim and attractive. They take care of themselves, exercise, and have a much healthier diet than a lot of other women. They would much rather cook than go out to a restaurant, walk somewhere instead of driving, etc.
2) American Women Have Unreasonable Standards
In the US, men are expected to have a big house in the suburbs, a six-figure salary and a high status job (eg. doctor, lawyer, CEO), while still rocking a six-pack. Meanwhile, Eastern European women are just looking for a nice man who will respect and care for her and her family. Honestly, isn't that the way it should be?
3) Feminism Hasn't Ruined Women
Nowadays, men and women are continuously challenging their roles in a relationship. I was pleasantly surprised to notice that European women simply want to be treated with love and respect, without upsetting more traditional roles in a relationship. It's a refreshing attitude that makes relationships feel much more balanced, allowing a man to be a man and a woman to be a woman.
4) They're Smarter And More Educated
In my experience, I've found that Eastern European women tend to be very well educated. They often speak multiple languages, are deeply invested in their studies, are interested in other cultures and countries, and you can have stimulating conversations with them.
5) European Women Have Their Act Together
These days, it seems like women are in no hurry to grow up and would much rather spend their 20s partying with their girlfriends, casually dating, and taking life day by day, with no sense of urgency. On the other hand, Eastern European women are focused on finding a husband, and starting a family. They don't play games when it comes to dating, and their intentions are clear.
So what do you think? Eastern European women sound pretty great, right? Lucky for us, you no longer have to travel halfway across the globe to meet women like this. International dating sites like AnastasiaDate allow you to communicate with beautiful European women and hopefully build that love connection. So if you're looking for a woman with traits like these, give them a shot and see what happens!