adidas BOOST Changes Running Forever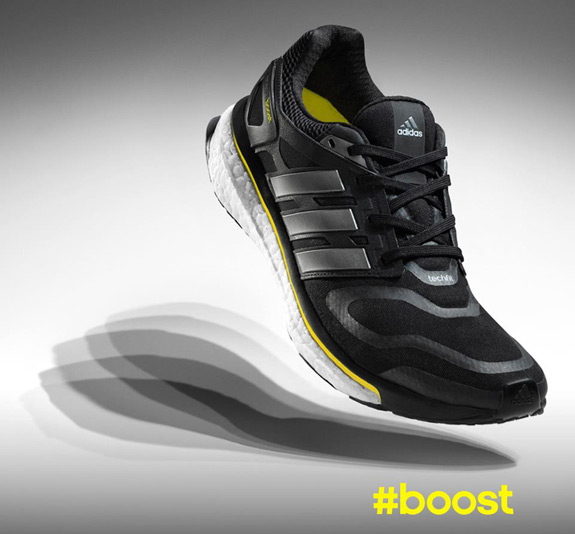 At a global launch event yesterday, adidas introduced a new way to run by unveiling its latest running innovation Energy Boost. Part of a new adidas segment called Energy Running, the shoe features BOOST™, a revolutionary cushioning technology which provides the highest energy return in the running industry.
"With our new Boost foam, we are addressing a fundamental insight: Everyone wants more energy. Whether you're running a marathon, training for an upcoming season or just trying to get back in shape, our revolutionary Boost cushioning foam provides the highest energy return in any running products," says Eric Liedtke, Head of Sport Performance, "Energy Boost will reset the running industry and pave the way for all future performance footwear."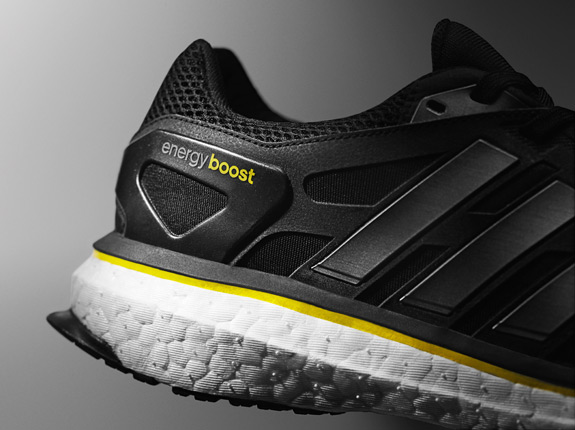 The foundation of the BOOST innovation is centred on it's cushioning material. Based on a groundbreaking development process, solid granular material (TPU) is literally blown up and turned into thousands of small energy capsules which make up the footwear's distinctive midsole. With their unique cell structure, these capsules store and unleash energy more efficiently in every stride.
This highlight reel shows what BOOST is all about:

Energy Boost will be available worldwide at adidas Sport Performance stores, selected retailers and from adidas.com starting February 27th. Visit www.adidas.com/Boost for more information.