Adidas Reveals New Stan Smith Shoe Made From Mushrooms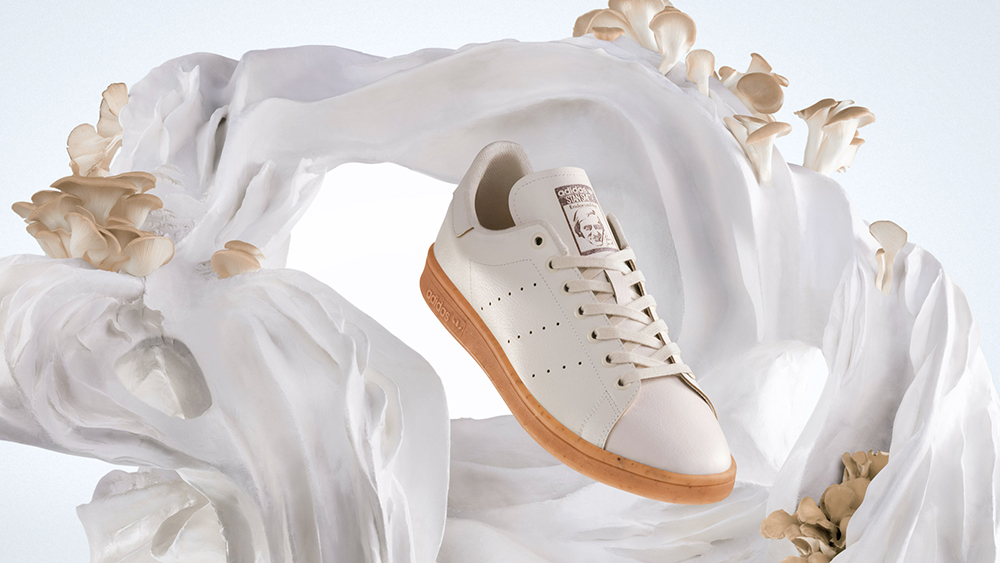 Just in time for Earth Day, adidas has unveiled a concept version of its iconic Stan Smith shoes that's made from mushrooms.. seriously! Crafted with a natural, mushroom-based material called Mycelium, the Stan Smith Mylo is part of adidas' journey to create a more sustainable world, using what's right under our feet.
Made from renewable mycelium, the underground roots of mushrooms, Mylo is created using a highly efficient grow taking less than two weeks. The process takes advantage of a cutting-edge vertical agriculture technique, allowing the mycelium to be grown in a space-efficient system that increases the yield per square foot.
The outer upper, perforated 3 stripes, heel tab overlay and premium branding are made with Mylo, while the midsole of the shoe is made with natural rubber. The new concept was made possible through a unique and collaborative partnership with Bolt Threads, a biotech company committed to creating the next generation of advanced materials – with a commercially available proof of concept expected in the near future.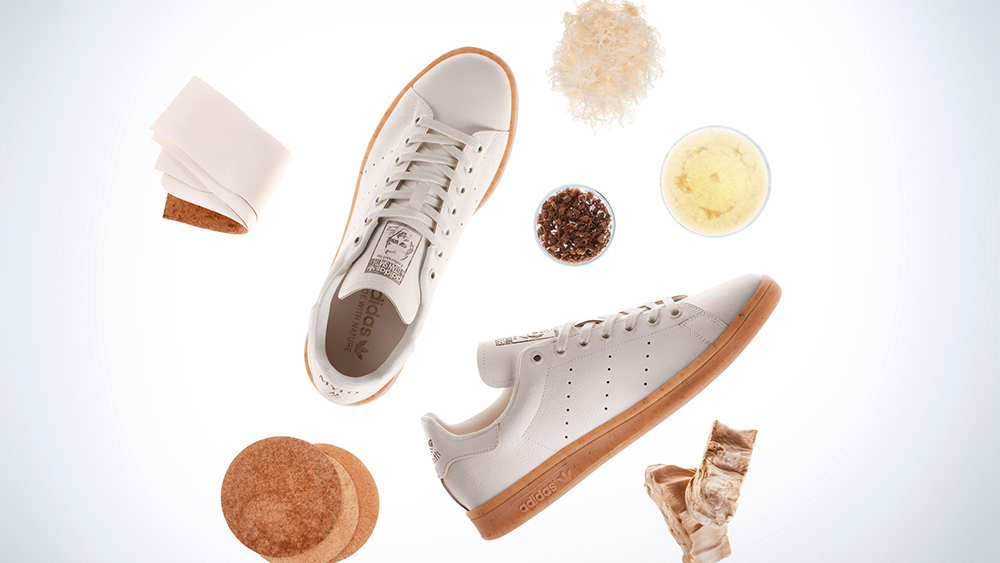 "By creating the iconic Stan Smith with a Mylo material upper, Adidas is demonstrating the far-reaching potential of this innovative material. Mylo has the strength and performance it does today thanks to the guidance and deep technical expertise of the Adidas team in making great footwear," said Jamie Bainbridge, VP of Product at Bolt Threads.
While Mylo material is versatile and can take on any color, finish or emboss, adidas' simple and classic Stan Smith that was chosen as the first silhouette to be crafted from the new material, building on its credentials as one of adidas' most sustainable footwear franchises.
Following the launch earlier this year of Stan Smith featuring PRIMEGREEN, with an upper which is made with 50% recycled materials, Stan Smith Mylo is the next recreation of the iconic sneaker. It pays homage to the brand's heritage creating sports shoes, with a new pledge of responsibility that shows adidas' commitment to help end plastic waste.
To learn more about Stan Smith Mylo and adidas, design journey with the new material, visit adidas.com/StanSmithMylo.