How To Clean Your Converse Sneakers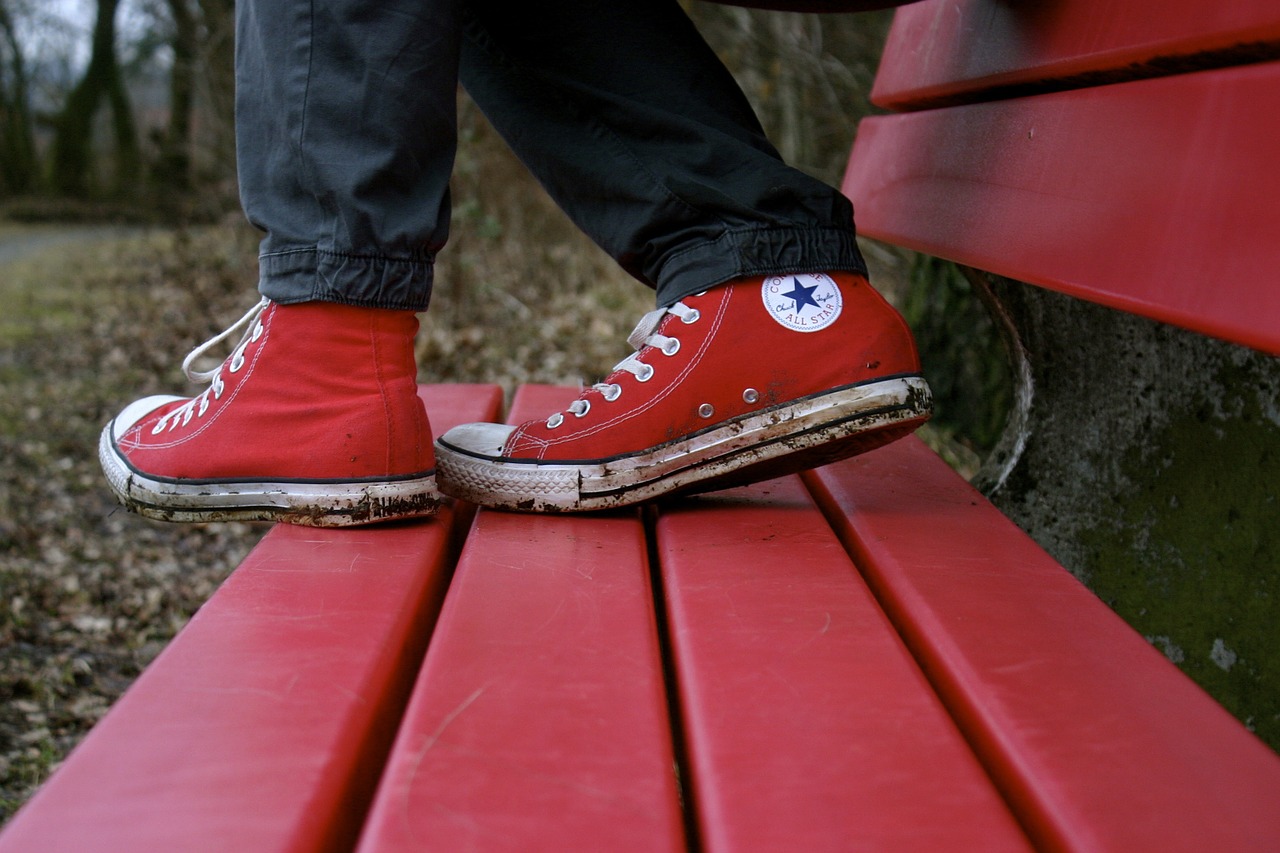 There's something about owning a pair of Converse that brings a twinkle to your eye and an attitude in the way you walk. Boasting of a huge fan following, Converse is a brand that's enjoyed and respected by many. An absolutely no-nonsense brand, Converse is all about sneakers – classy sneakers, chic sneakers, small sneakers, high sneakers, laced sneaker, unlaced sneakers – you get all this and more at Converse.
Owning A Pair Of Converse
You don't buy a pair of converse, you own it! And owning a Converse means owning a slice of the creative toil and hard work that comprises a part of the legacy that occurs on the constantly evolving time-line of the inimitable brand.
As a proud possessor of Converse, you can swank unabashedly about your superior sense of style that matches your youthful attitude. Because you stand by Converse, you stand for comfort, leisure, class and carefree fun.
Caring For Your Converse Shoes
All Converse, be they baby Converse shoes or that for teenagers, need loving care and maintenance. No, they are not high maintenance shoes with fancy accessories, but the quality material that these shoes are made of make them precious pairs that demand proper cleanliness.
So if you recently brought a pair of Converse shoes, here's how you can keep your purchase looking brand new long after you wear them. Though it can be a bit of a hassle to clean them, the following ways can help you keep them looking fresh.
Wear Them Right
Wearing quality socks not just keeps your feet clean and free of odor, it also keeps the inner sole of your Converse shoes clean.
Before wearing the Converse, loosen the laces. Tighten the laces back once you have worn them.
The time you are not wearing them, remove the laces and keep them open in a well ventilated place.
Keep the shoes away from petroleum and other chemicals that can spoil the rubber of the shoes.
Lacing Them Correctly
For the laced shoes, take time to straighten the laces of the shoes so that they don't twist, twirl and crease.
Adjust the tongue of the shoe properly, in the manner that it sits right in the middle of the eyelets.
Get the right size of the laces, for a comfort fit. For example, sneaker or shoes with seven ringlets should have 45″ long laces.
Before you tie laces to your shoes, stretch the laces a bit for making them more elastic.
Clean Them Properly
Using bleach to give a glow to the shoe canvas is a complete NO. Compounds containing bleach can spoil the tensile strength of the material that your sneakers are made from.
Use a gentle soap like Dove to wash the dirt off your shoes. You should use a soft bristled tooth brush to cull out dirt and dust from the difficult parts of shoes and sneakers. Having applied soap foam on the shoes, you can wash them with water and leave to dry.
Washing your Converse shoes and sneakers in the washing machine is completely fine.
For drying the shoes, do not expose them to excessive heat. Refrain from drying your shoes in an automatic dryer.
To give your black Converse shoes an instant shine, you can use black shoe polish on the monochrome black variety.
A liquid white-chalk cleaner can be used for polishing white monochrome Converse shoes.
There are some products available in the market, which are basically a solution of soap and water, used for quick cleaning and polishing of Converse shoes.
Make sure that every time you wear your Converse, you clean the tip and the sides of any dirt.
Your Converse shoes are now ready to do the walking (and talking)!
Dana Smith is an experienced writer who currently writes on subjects of fashion and art. She loves to shop for shoes online. Her love for everything fashion related, qualifies her to write on shoes, clothes, cosmetics and more.