UGG For Men Introduces The 'Chester' Dual Purpose Loafer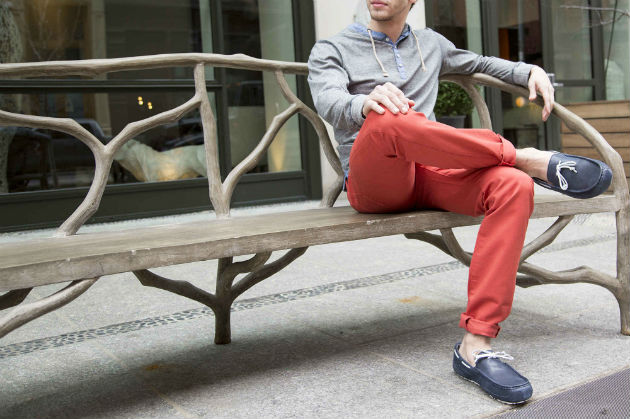 Deciding between two things can be the hardest part of your day. Do I order sushi or Thai for dinner? Should I watch House of Cards or Walking Dead tonight? Am I going to complain about the awful weather on Twitter or Facebook?
UGG for Men doesn't think you should have to make those kinds of difficult decisions anymore. That's why they've introduced the Chester with Twinsole technology. This slipper/shoe hybrid comes with two insoles (one leather, one wool), giving the Chester a dual purpose, both as a shoe and a slipper.

If you're at work or out and about, slip in the leather insert. But if it's cold and rainy and you're staying inside, slip in the wool inserts for that foot-sinking comfort that you've come to expect from UGG.
This stop-motion video tells the evolution story of the Chester:

The UGG For Men Chester comes in five colors that range from mild to wild. I decided to go with the Tomato Soup color, and I couldn't be happier with my choice. They go great with some dark jeans, and they're super comfortable to boot. I wasn't sure about what size to go with, since the Chester isn't completely lined in wool (only the inserts are). But thankfully mine were a perfect fit.
The Chester is available in 5 colorways (Navy, Chestnut, Metal, Tomato Soup, and Black), retails for $120, and is available at www.UGGAustralia.com and UGG Australia stores nationwide.