Tom Brady Featured In New UGG For Men 'For Gamechangers' Spot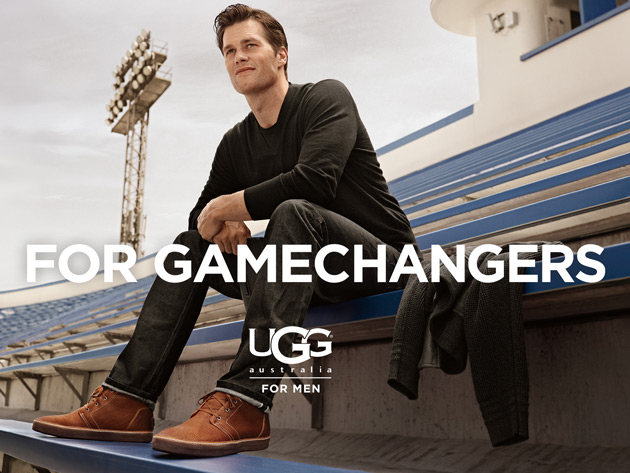 UGG for Men is launching a four-month long campaign that celebrates men from all walks of life who illustrate dedication, talent and passion in their day-to-day lives. Each month will present a different theme: For Game Changers, For Role Models, For Leaders, For Mentors.
New England Patriots QB Tom Brady is featured in a new spot called For Gamechangers that chronicles his journey from high school athlete to Super Bowl-winning NFL player and consummate man of character.
You can watch the 60-second video below:

"The bus is one of my favorite places to be," said Tom Brady. "We have this focused energy that builds as we prepare for battle and there is a sense of camaraderie you can't find anywhere else." UGG brings this energy through the spot, which was shot on a custom-built 250-foot set on a sound stage in Los Angeles, which took almost two full weeks to design, fabricate, and erect.
I don't know about you, but I'm really digging the boots he's wearing in this spot.. What do you think of them?