Hertz Places An Order For 100,000 Teslas As The Company Bets Big On EVs
While the electric vehicle space is getting more and more crowded, there's one company that's lightyears ahead of the competition, and that's Tesla. As such, when Hertz decided to make a significant investment ($4.2 billion) to offer the largest EV rental fleet in North America, the decision was pretty simple.
"Tesla is the only manufacturer that can produce EVs at scale," said Hertz interim CEO Mark Fields. As it stands, this order represents one-tenth of Tesla's current yearly production, but their new factories in Texas and Berlin are expected to more than double Tesla's production capacity, giving them plenty of runway.
Hertz placed an initial order of 100,000 Teslas to be delivered by the end of 2022, and new EV charging infrastructure across the company's global operations. Customers will have access to Tesla's network of superchargers, in addition to Hertz's own charging infrastructure. And that right there is key, as Tesla's charging network is second to none, making life much simpler for people renting these cars.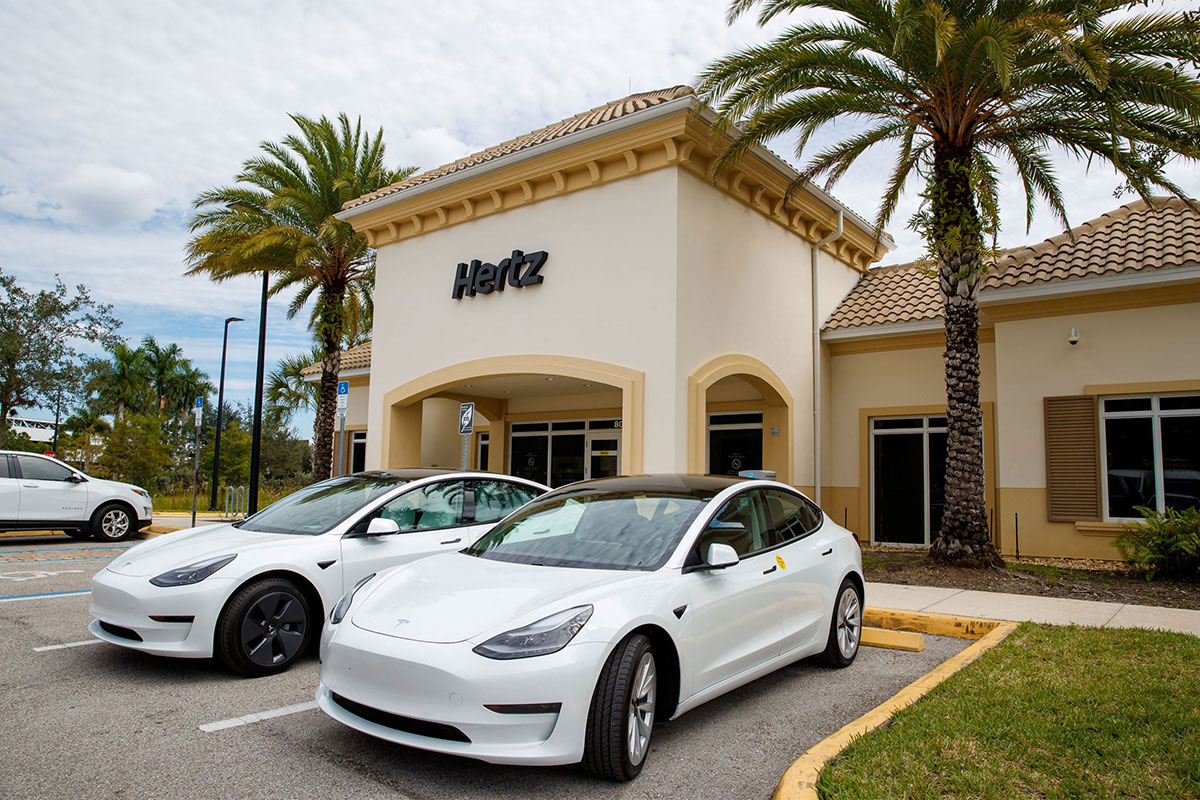 "Electric vehicles are now mainstream, and we've only just begun to see rising global demand and interest," said Fields. "The new Hertz is going to lead the way as a mobility company, starting with the largest EV rental fleet in North America and a commitment to grow our EV fleet and provide the best rental and recharging experience for leisure and business customers around the world."
Beginning in early November and expanding through year end, customers will be able to rent a Tesla Model 3 at Hertz locations in US major markets and select cities in Europe. Hertz will offer a premium and differentiated rental experience for the Tesla EVs. This includes digitized guidance to educate customers about the electric vehicle to get them on their way quickly, and coming soon, an expedited EV rental booking process through the Hertz mobile app.
Seeing as how most people haven't driven an electric vehicle before, this offers them a great way to experience everything that these cars have to offer, and it wouldn't surprise me if this leads to more people considering an EV for their next vehicle.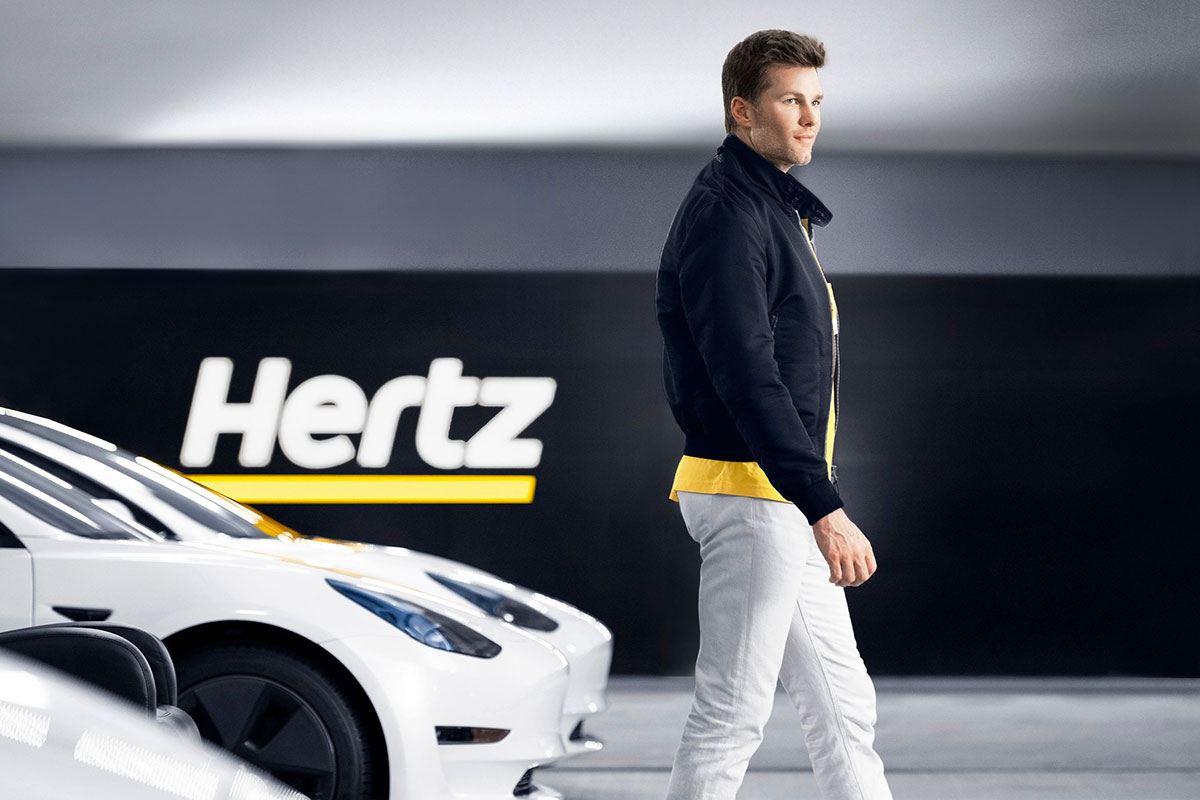 The Company also partnered with NFL superstar Tom Brady to help spread the word about its leadership on EV rentals. Two just released ads, Plugged In and Let's Go, show Brady renting, recharging and using an EV at a Hertz airport location. The spots use humor and Brady's signature "Let's Go" game-day rallying cry to underscore Hertz's reputation for excellence, speed and ease throughout the travel experience.
As you can imagine, this news sent Tesla's stock through the roof, with shares climbing 13% to a record $1,024.86, making it one of only five publicly traded U.S. companies with valuations above $1 Trillion (And causing Elon Musk's net worth rise to $281 Billion). Hertz stock also surged 10% to $27.17 on the news.
If you're renting a car from Hertz in the near future, would you spring for a Tesla?