Review: 2013 Mitsubishi Outlander Sport LE AWD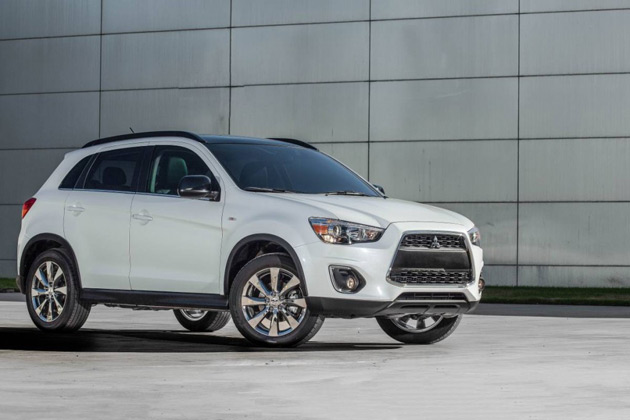 Last month, Aaron reviewed the 2013 Mitsubishi Outlander Sport SE AWD, and now we're back with a review of Mitsubishi's top-of-the-line Outlander Sport, the 2013 Mitsubishi Outlander Sport LE AWD.
The Outlander Sport Limited Edition makes quite a visual statement with its distinctly ominous look, thanks to its blackout side mirrors, center bumper, wheel arch trim and roof rails, and special alloy wheels. The interior receives the same foreboding treatment with available two-tone Grey and Black leather seating surfaces. The vehicle's performance is enhanced by a new engine balancer shaft that provides smoother and quicker acceleration. And rounding out the package is the prerequisite Limited Edition badging.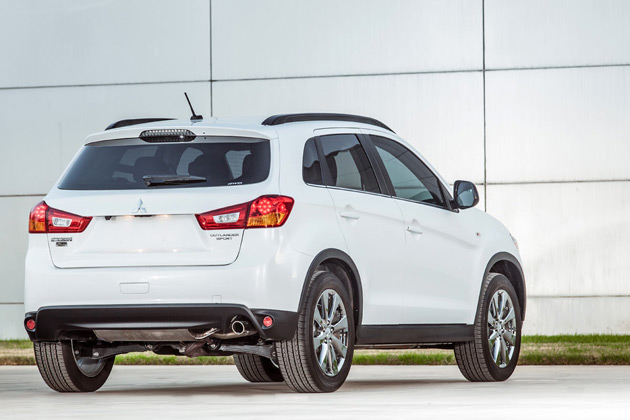 The 2013 Outlander Sport Limited Edition starts at $24,895 (about $1200 more than the SE model), and our loaded tester tipped the scales at $30,915. That might seem like a lot of money at first glance, but you get a lot of car for the dollar here.
Our car came equipped with the $1950 LE Premium Package, which adds a panoramic glass roof with LED illumination, a 710-watt Rockford Fosgate 9-speaker sound system with subwoofer, and an auto-dimming rear-view camera with an integrated backup camera. Our car also had the $2295 NAV System, which gives you a 40GB music server and real-time traffic in addition to standard navigation.
I wasn't a huge fan of the radio/navigation system in this car, and the lack of knobs made changing stations a real chore. Thankfully, Mitsubishi addressed these issues with the 2014 Outlander Sport, which comes with entirely new audio and navigation systems. So if you're shopping for a leftover 2013 model, you might want to skip the expensive NAV system and go aftermarket instead.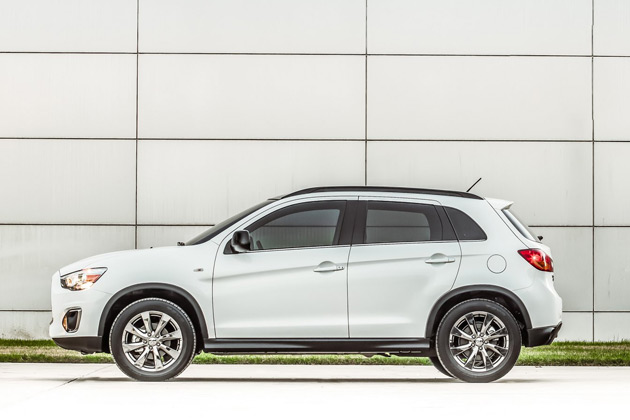 Personally, I think the Outlander Sport is one of the best-looking CUVs on the market, with a nicely sculpted body that's both sexy and rugged. It's also one of the only ones that looks like it's ready to go off-road, rather than just hauling your kids to and from soccer practice. While we didn't have a chance to test out it's off-road prowess due to non-stop snowstorms, it handled the snow with ease.
If there's one fault with the Outlander Sport, it's the "sport" element in it's name. This CUV might look sporty, but it's seriously lacking in the power department. The little four-cylinder engine is ill-equipped to handle the weight of the Outlander, and mating it to a CVT just makes things worse. Step on the gas, and you're greeted with a lot of noise, but not much else. It would be nice if Mitsubishi slapped a turbo under the hood and gave the car some extra get-up-and-go, but that's just wishful thinking.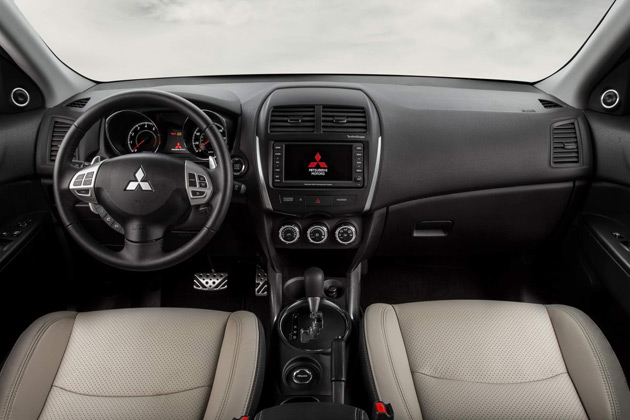 Overall, I think Mitsubishi did a nice job with the 2013 Mitsubishi Outlander Sport LE AWD. It's a good looking CUV that stands out in a crowd, it's priced right (around $30K all loaded up), and it provides respectable fuel economy (24/29/26). While there are some quirks with the car (bad placement of the seat warmer switches, GIANT AWD button in the center console), the good definitely outweighs the bad, and we highly recommend checking out the Outlander Sport if you're in the market for a new car in this segment.
Visit www.mitsubishicars.com to learn more about the Mitsubishi Outlander Sport.