Eating Our Way Through Lockhart, The Barbecue Capital of Texas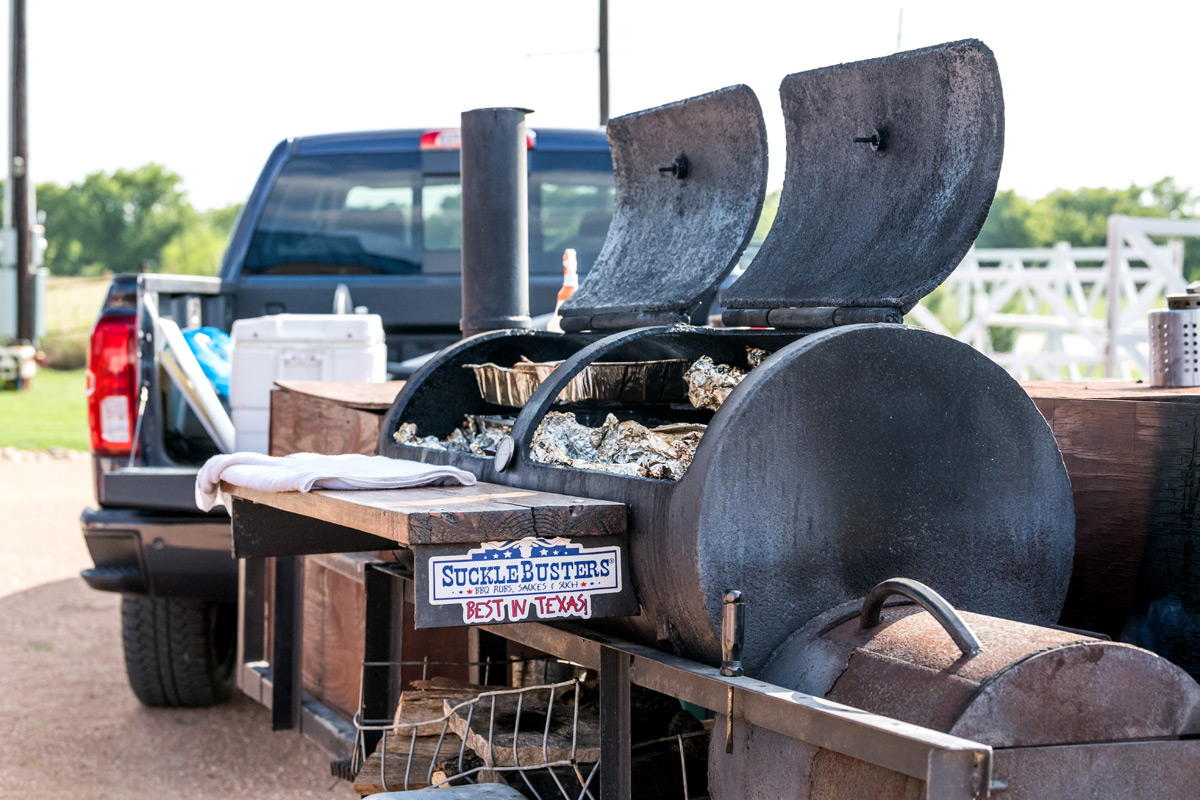 If there's one thing I love, it's BBQ. But here in the Northeast, finding a good barbecue joint is pretty much impossible. But down in Texas, there is amazing 'cue everywhere you turn. Heck, there's even a Salt Lick BBQ in the Austin and Dallas airports, so you can get your BBQ fix the moment you touch down in Texas!
So when our friends at Chevrolet invited me down to Houston to join them for a BBQ road trip to Lockhart, Texas (the Barbecue Capital of Texas), behind the wheel of some rugged Chevy Silverado and Colorado trucks, it took me exactly 0.0005 seconds to say YES.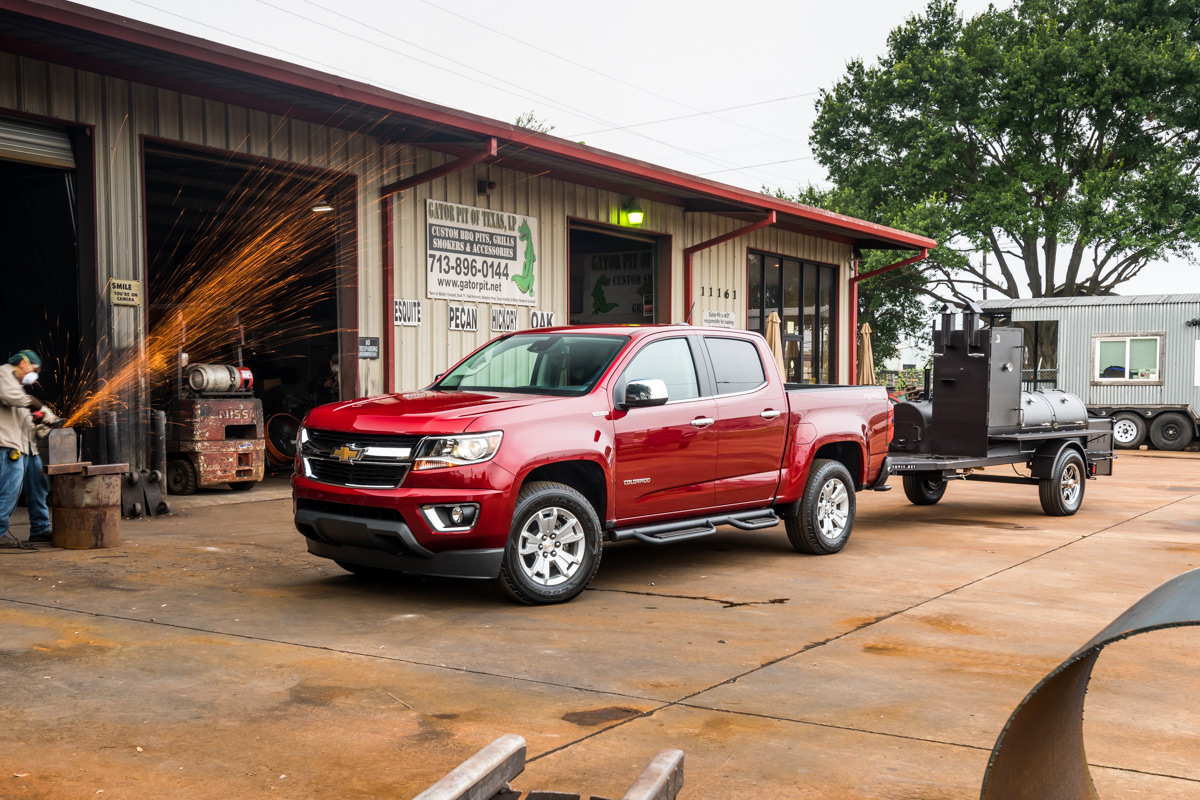 Our adventure started in Houston, at the world-famous Gator Pit of Texas, which was featured on Discovery's King of the Grill. This small metal fabrication shop makes custom-made, hand-fabricated BBQ pits that are second to none, and award-winning pit master Ritch Robin was kind enough to take time out of his day to give us a tour of their operation.
When it comes to Texas BBQ, it's all about the offset smoker, and cooking that meat (brisket, pork shoulder, ribs, etc) low and slow. Ritch gave us a behind-the-scenes look into how BBQ pits are built, what makes his pits so desirable, and how customers can customize their pits to the smallest detail.. Like adding a Texas shaped brake light, because why not?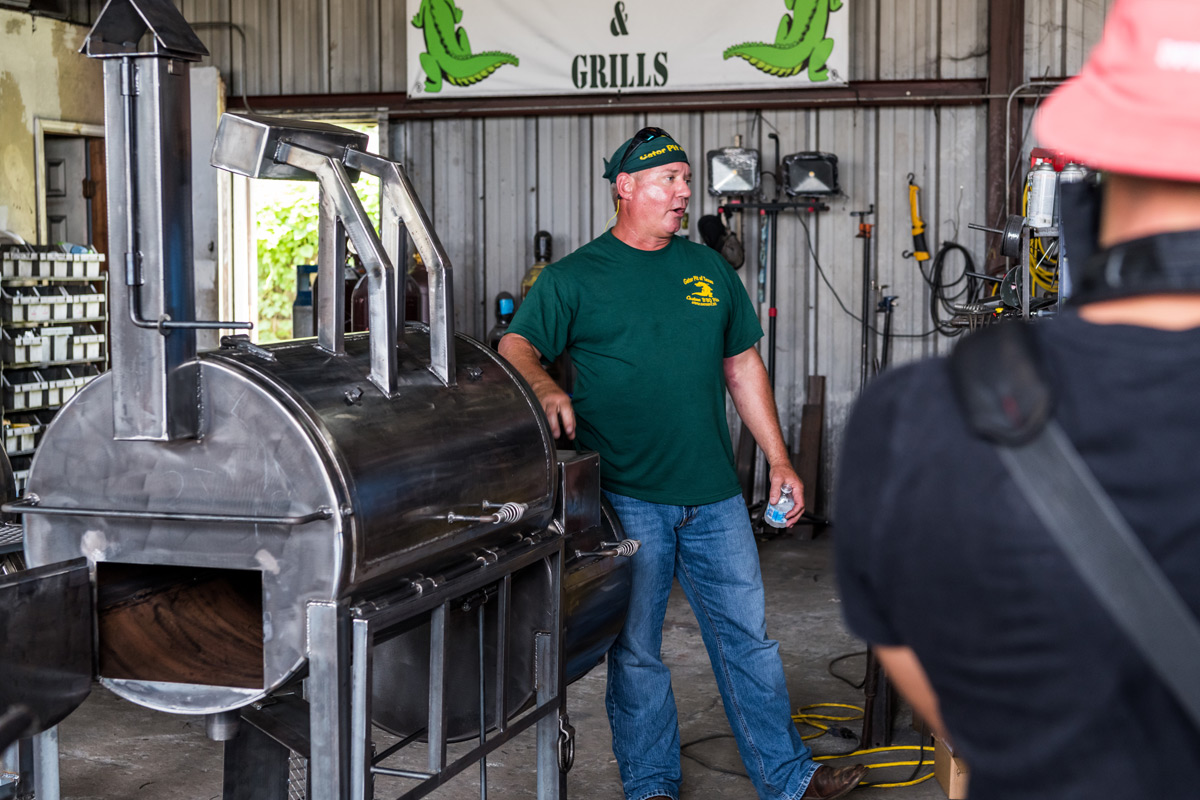 You don't see workmanship like this very often (everything is made by hand, with one person working on your pit from start to finish), and it's clear to see why there's a 1+ year waiting list to get one. Needless to say, if you're serious about barbecuing, you should definitely consider having them build you a custom pit of your own. Pricing starts at $1,200 for an entry-level pit and goes up from there depending on your needs. Learn more about which grill is right for you at Best Grill Reviews.
After our crash course in barbecue pits, we hopped into our trucks (thank god for A/C, because Houston was HOT!) and set a course for Kyle, Texas, where we would be spending the night. Along the way, I made the obligatory stop at Buc-ee's, a Texas rest-stop that has become a rite of passage for anyone traveling between Houston and Austin. Trust me, it's a Texas institution that everyone should experience at least once in their life.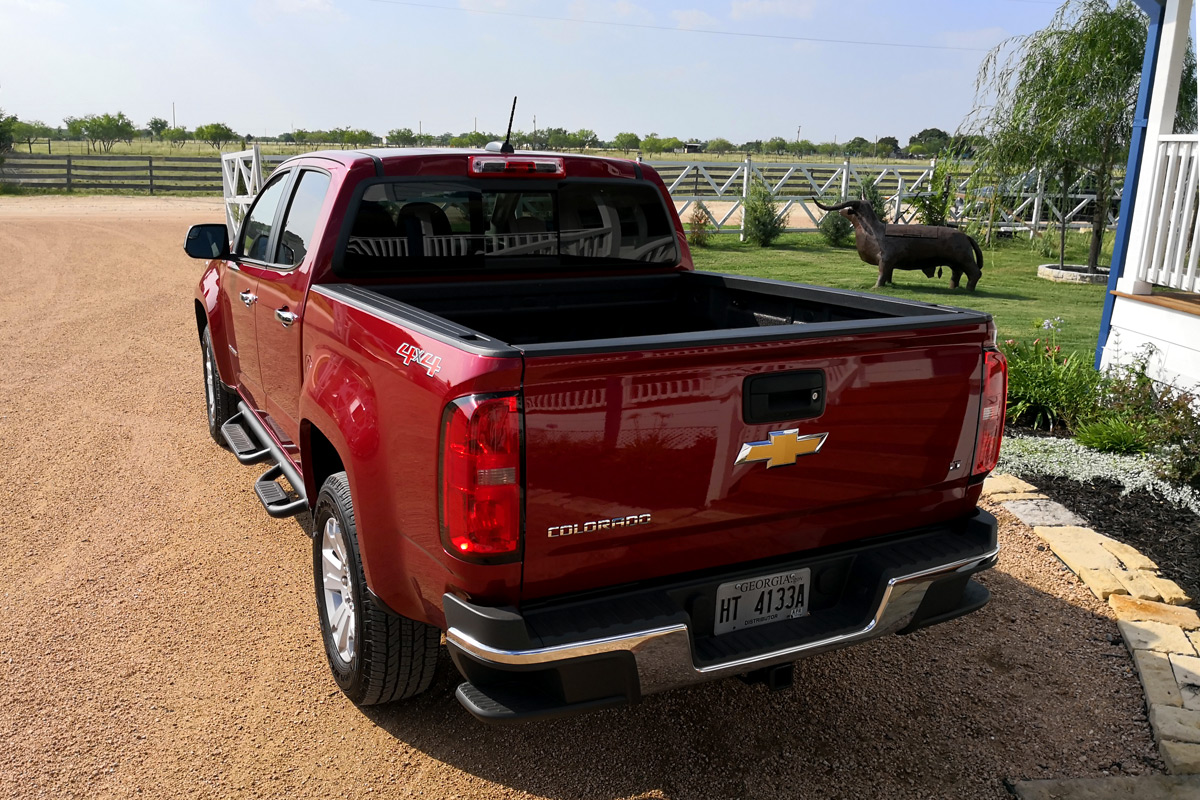 For this first leg, I was driving a ruby-red Chevy Colorado Duramax. Had I been towing one of the Gator Pits, I would have had no problem, as the Turbo-Diesel engine offers best-in-class towing, with 369 lb-ft of torque and a 7,700 pound towing capacity. This was actually my first time driving a Colorado, and I quite liked the mid-sized pickup. Not everyone needs a full-size pickup, and I could totally see myself driving a Colorado (but make mine a ZR2).
Roughly 2.5 hours later, I finally arrived at the Twin Cabins Hotel, our home for the night. As you can see, this was a rather unique spot for us to spend the night, a Victorian-style country cabin that is off the beaten path, with cows, bulls, and even some mini horses roaming around out back. It's hard to believe that this place is just 20-30 minutes from Austin.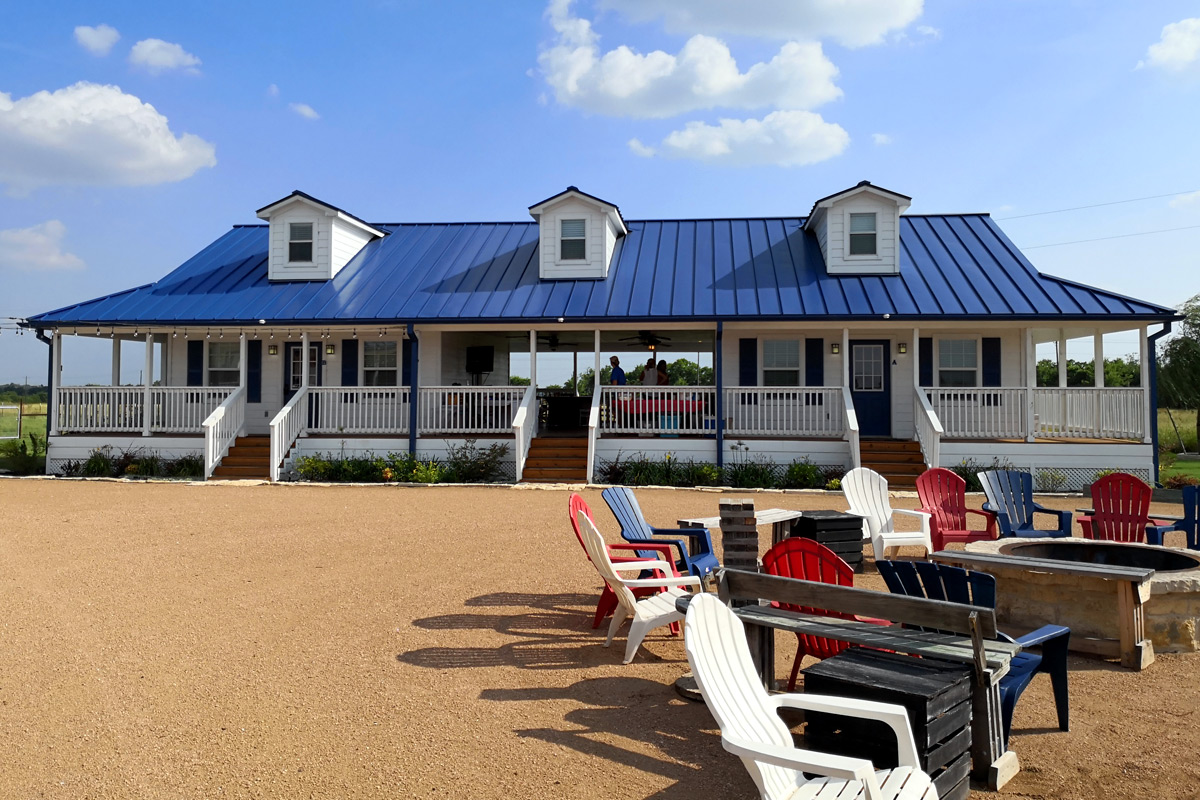 Once everyone arrived, we embarked on a BBQ cooking class, courtesy of the folks at BrisketU, where we learned from accomplished pitmasters the art of smoking brisket (the toughest piece of beef to master) from start to finish. They showed us how to pick the right brisket, trimming techniques, rubs and prep, wood selection and smoke profiles, starting/managing a firebox, timing the cook, and slicing the end product.
Afterwards, we got to eat all of this amazing food they made for us (brisket, ribs, chicken, and more), and everything was delicious. And I've gotta say, after seeing how much time and effort went into preparing this meal, I had a newfound respect for the pitmasters out there. My belly nice and full, I decided to get some sleep so I'd be nice and refreshed for tomorrow's activities.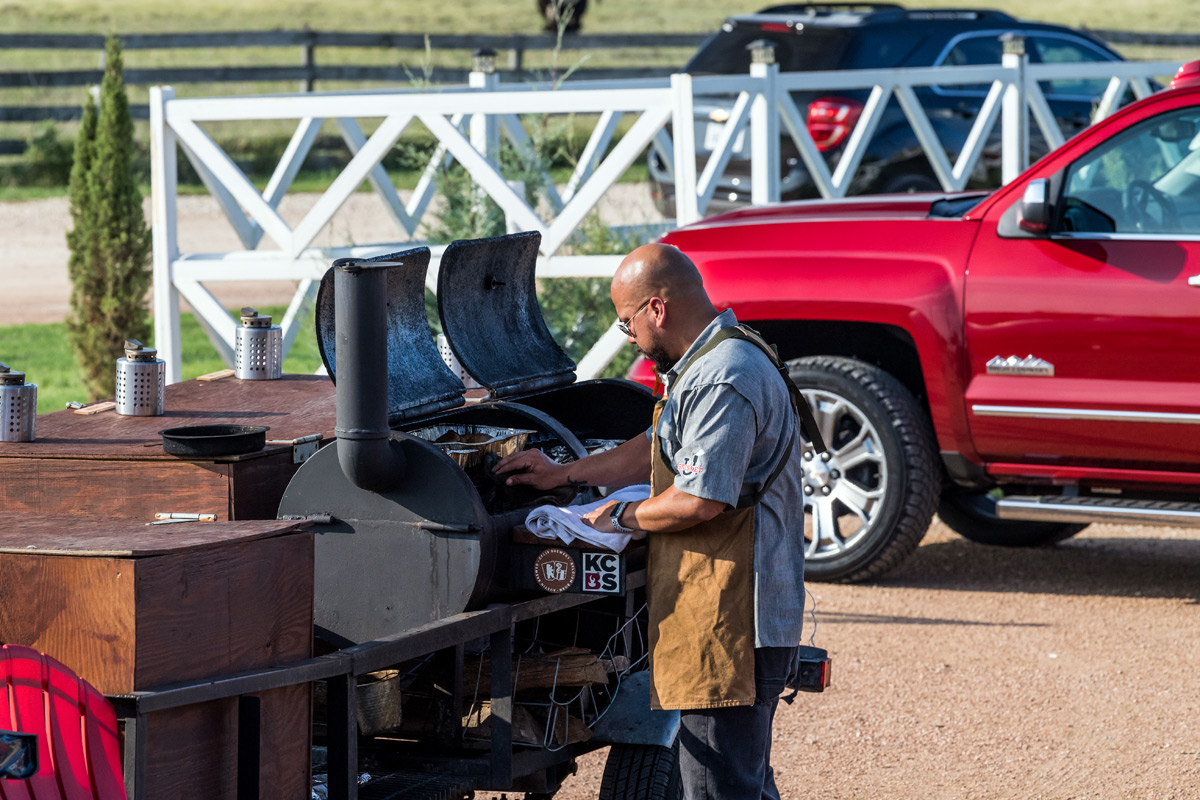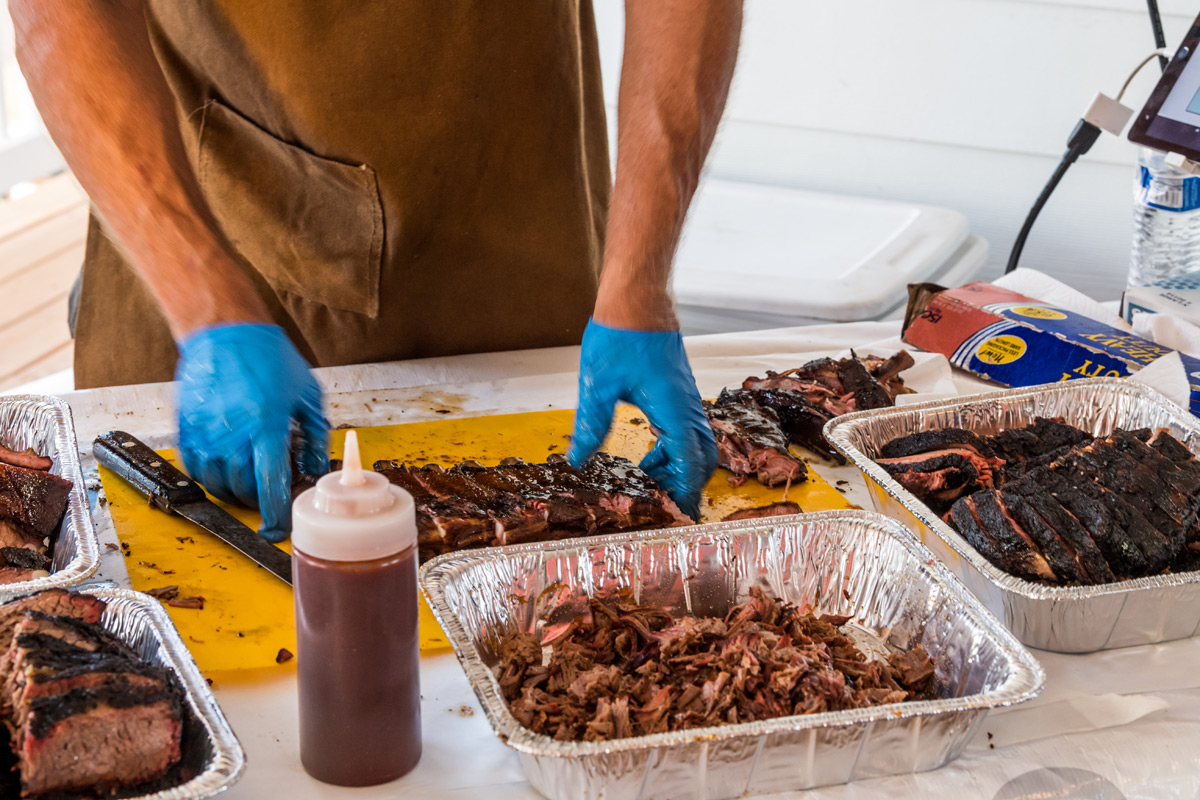 The next morning, I had a light breakfast (no reason to fill up when there's a ton of BBQ ahead of us) before heading to Lockhart. My buddy James wanted to drive the Colorado, so we traded and I took the keys to his Silverado. The ventilated seats were a welcomed addition, as it was still crazy hot, even at 9:30 in the morning.
Then came the tough part, deciding which BBQ joint to hit up first. After consulting with the experts at Google, we decided to start off at Black's BBQ, which has been in operation since 1932, and is thought to be the oldest barbecue restaurant run by one family in Texas. They're known for their Brontosaurus-sized "Giant Beef Rib", so naturally we had to try that, along with the brisket, which is smoked in a most unique way.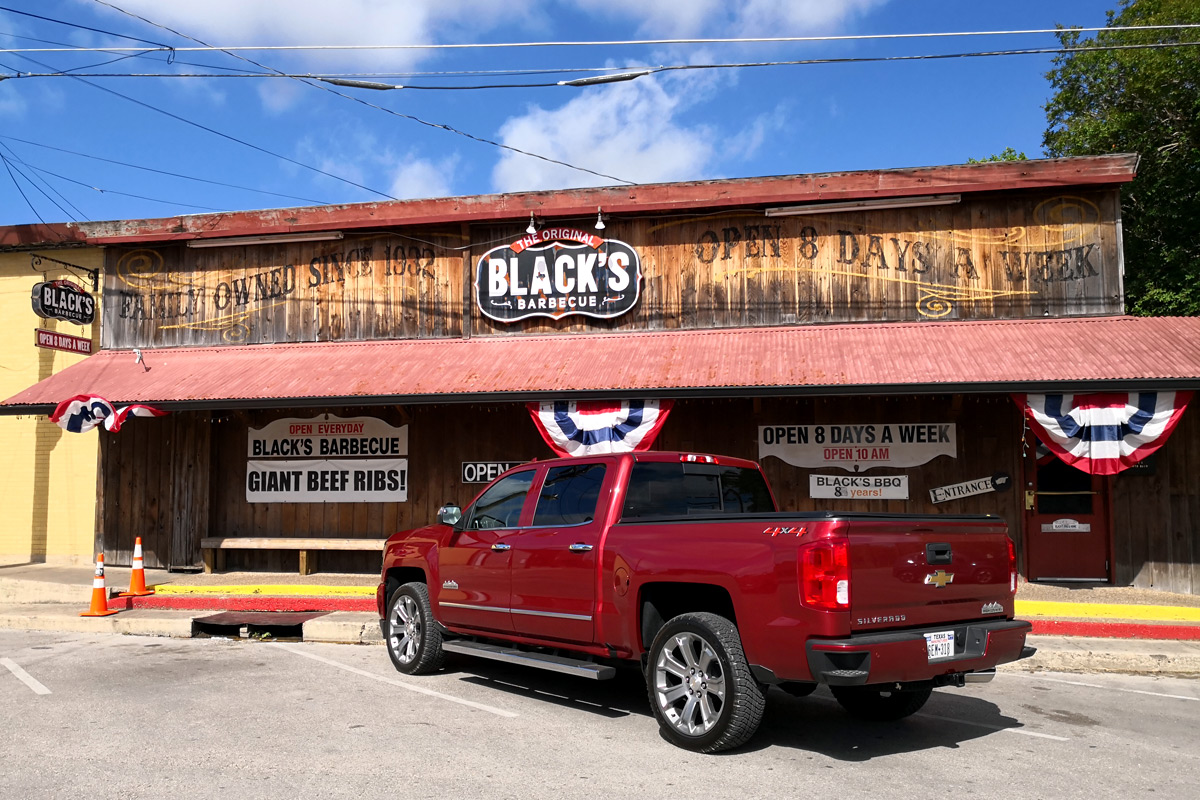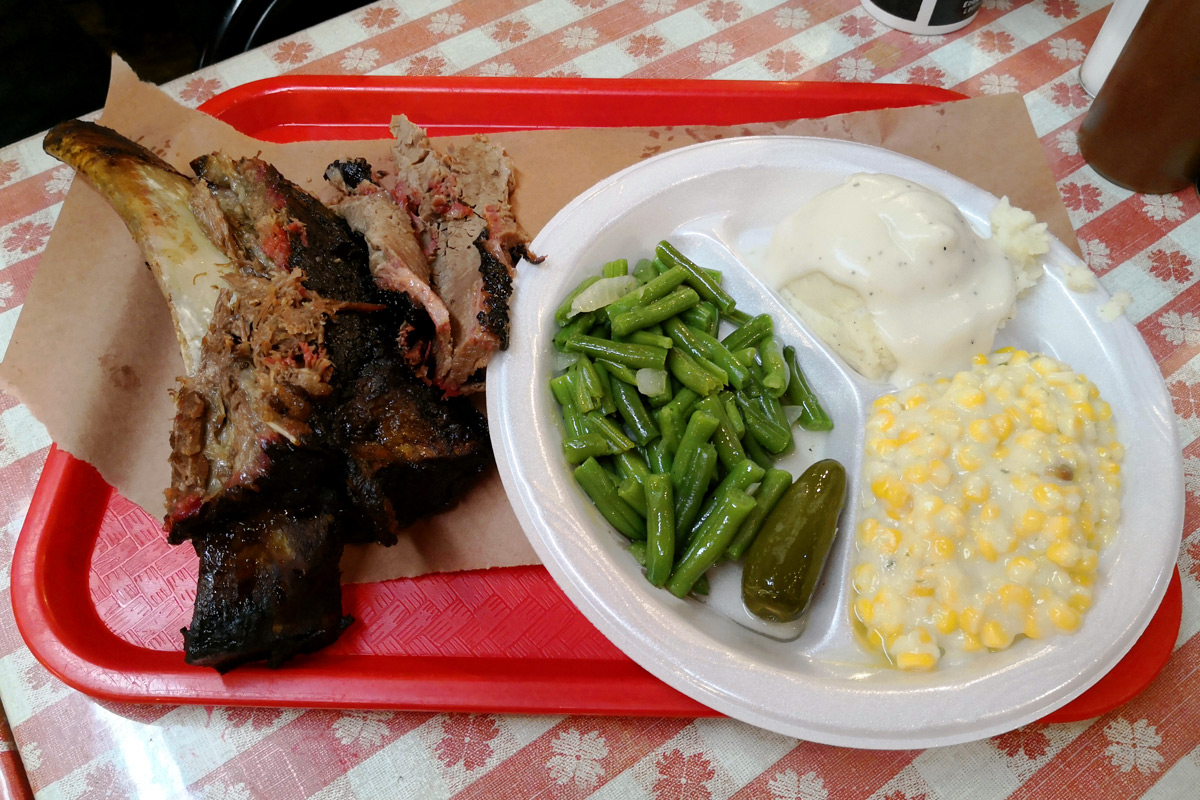 OH. MY. GOD. I thought I had experienced great Texas BBQ before, but Black's just blew my mind. The beef rib (which is insanely huge) is so tender, moist, and delicious. My stomach is growling just thinking about it. And the brisket was perfection, so full of flavor that you don't even need any BBQ sauce to go with it. My suggestion? Bring some friends, order everything on the menu, and eat it family style.
Next up was Kreuz Market (pronounced "Krites" by the locals), another Texas institution that opened back in 1900 (though it's only been in this location since 1999). Since Lockhart is all about brisket, I decided to see how theirs stacked up to Black's. I really enjoyed the black crust of the brisket, which was loaded with flavor, but I thought the meat itself was a little on the dry side. Next time, I'll have to try their smoked ham, as I hear it's really good.
As you can imagine, I was in a bit of a food coma by now (and it was only 12:15pm), so I hung out here for a bit while I got my second wind. Then I hopped back in the truck and drove over to Chisholm Trail BBQ, which is "where the locals go". Sadly, my digestive system was crying Uncle by this point, so I just took a quick peek inside before driving off. Amazingly, they even have a drive-thru for those who don't want to leave the comfort of their A/C.
Overall, Lockhart really lived up to the hype, and it's no wonder that they hold the official title as the Barbecue Capital of Texas. I wish I could have stayed longer so I could have sampled some more delicious BBQ, but I had a flight back to Philly that I had to catch.
As you can see, if you're a barbecue enthusiast, you absolutely must come check out the BBQ scene in Lockhart, TX. Come hungry, and bring lots of napkins. 🙂