Take Your Grilling Game To Another Galaxy With This TIE Fighter BBQ
If you're a Star Wars fan who enjoys getting their grill on, you're totally going to geek out over this portable BBQ that's modeled after Darth Vader's TIE Fighter. Trust me, when your friends see you grilling on this bad boy, they will definitely join the dark side with you.
The Galaxy Grill burns charcoal or wood in its belly to cook up your favorite Imperial meals in a variety of ways up top. Use the grill's iron grate for standard BBQing, or remove it and add a spit to roast your meat over an open flame. You can also place a dry or oil-filled pot / pan on the grill for frying, or use the Galaxy Grill's pot adapter to do some kettle cooking.
Galaxy Grills make a great Star Wars gift for any fan who also enjoys cooking up some BBQ chicken and brats on the weekend, maybe a nice beef brisket now and then. Plus, I know they have plenty in stock and ready to ship, since Palpatine and Vader turned down Galaxy Grill's offer to supply units to the Imperial forces – they prefer baking.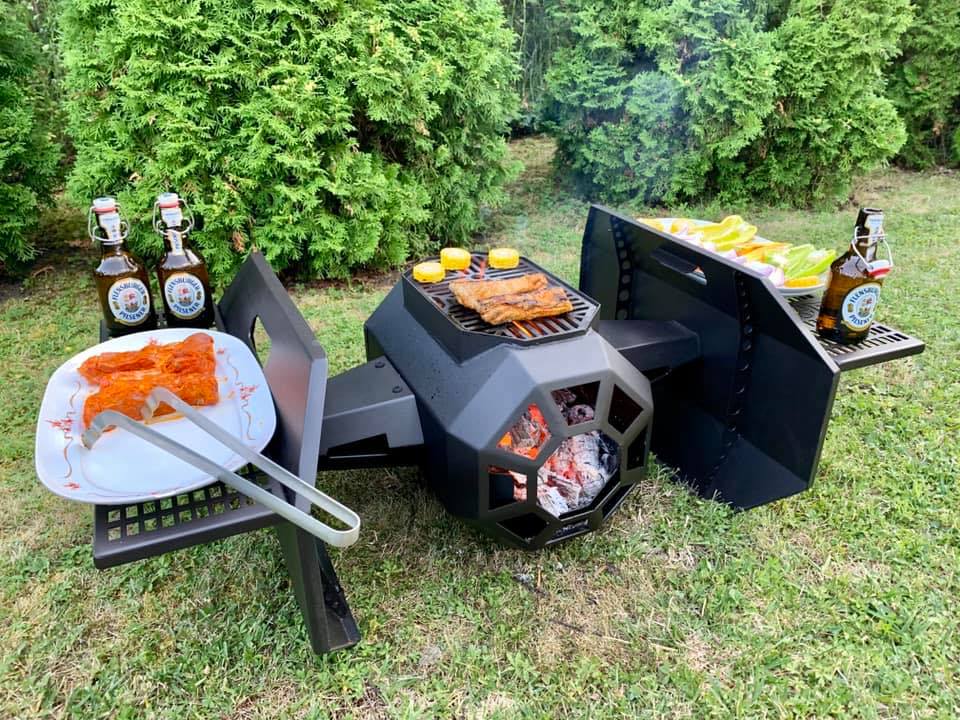 Size wise, it's a bit smaller than you might expect, measuring just 29″ x 24″ x 18″ and weighing 66 pounds, and small enough to fit in the trunk of a mid-size sedan. While it's not quite big enough to grill up some Ewoks, you could make a few tauntaun burgers or porg dogs.
The Galaxy Grill is made of high quality steel, and it's coated with special heat resistant matte black paint. There are two fold-down side shelves (one for each wing). The cockpit holds the charcoal or wood, which looks totally awesome when lit. As you might imagine, there's some assembly required, as it comes in pieces, but it doesn't look terribly complicated.
If there's but one downside, it's that this sucker ain't cheap, costing nearly $700. But Star Wars fans have proven time and time again that they're willing to shell out good money to show off their fandom. And hey, you just got that stimulus check, right? 🙂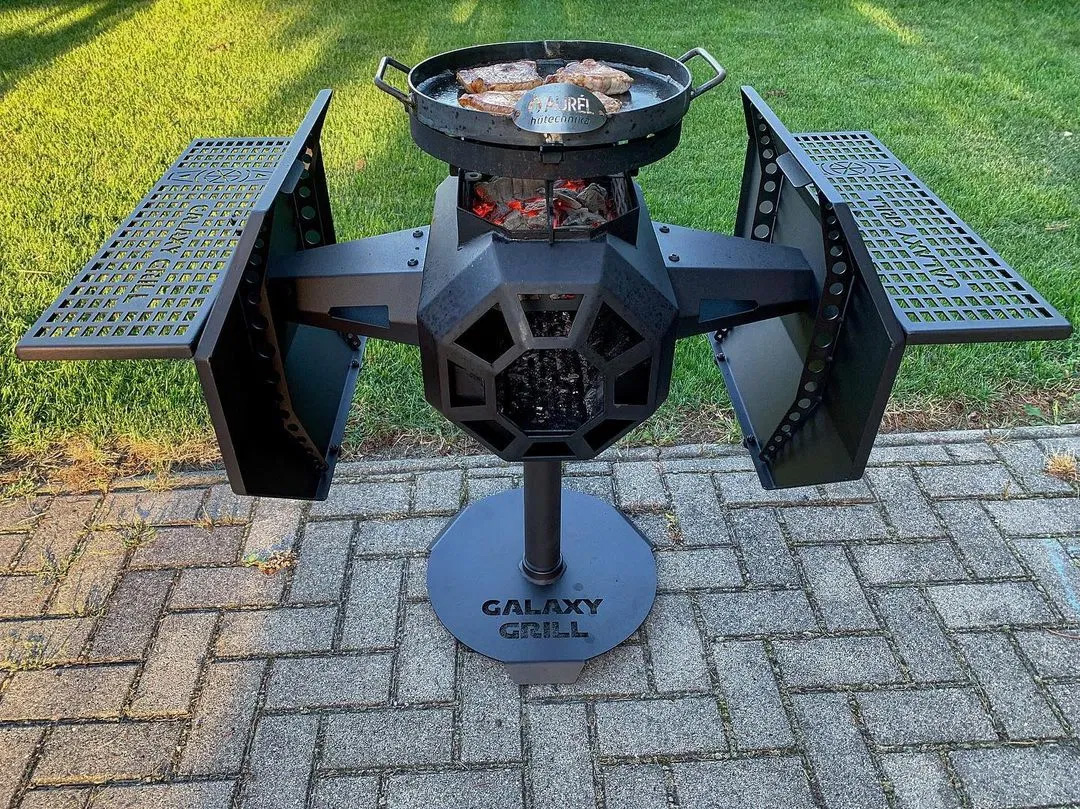 ** EDIT: Apparently the Galaxy Grill is no longer available, the website taken down (possibly by Lucasfilms?). Don't be fooled by imitator sites claiming to be selling these grills, especially at a heavy discount. If it sounds too good to be true, it probably is.