Step Up Your BBQ Game With These 3 Tasty New Sauces From Sweet Baby Rays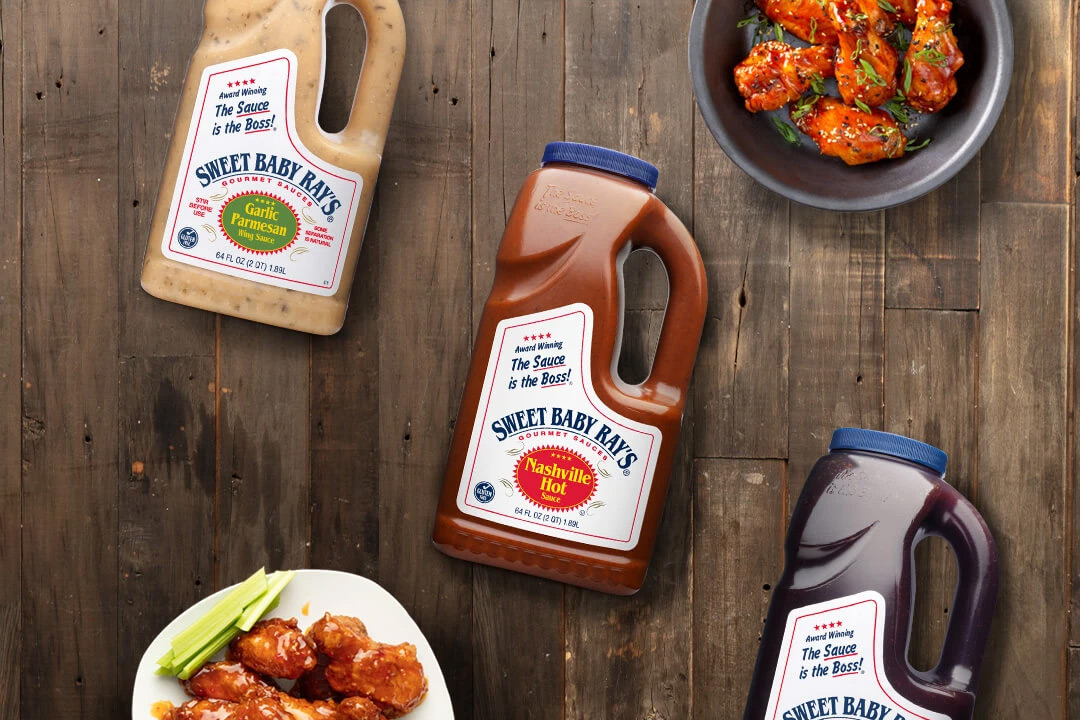 Grilling season is finally upon us, and Sweet Baby Ray's has released three new limited-edition wing sauce flavors that are guaranteed to take your BBQ game to the next level. And let me tell you, after trying these out for myself, I think I'm in love!
These sauces come in monster 64 oz jugs (more than enough for the real sauce lover!), and this is the first time ever they've been available for consumers to purchase. Traditionally, they were only available to foodservice outlets. Here are the three new flavors:
Garlic Parmesan Wing Sauce – Parmesan cheese and garlic are the versatile flavor duo that make this sauce perfect on a range of foods that extends well beyond wings. You'll want to use it to make garlic bread, brush it on pizza crust or try it as a savory sandwich spread.
Korean Barbecue & Wing Sauce – Gochujang, garlic, onion and ginger are all paired with soy sauce and sesame oil for a satisfyingly sweet and spicy flavor blend.
Nashville Hot Sauce – This is a hot sauce with substance – a savory spice blend adds cling to your wings and assures you'll enjoy far more flavor than the usual cayenne and vinegar combo.
Sounds pretty great, right? All three sauces bring the heat (literally and figuratively), but my personal favorite is the Korean BBQ & Wing Sauce. Whether you're making burgers, chicken, wings, or shish kabobs, you'll be amazed at how these sauces elevate these dishes.
In fact, I took one of McDonald's new Deluxe Crispy Chicken sandwiches and put this sauce on it (because it was so dry), and it was damn close to Shake Shack's Korean-Style Fried Chick'n sandwich, just with lettuce instead of the white kimchi slaw. Delicious!
These sauces are available for purchase on Sweet Baby Ray's Sauce Shop for $12/each. But you don't want to wait too long, as they're only available for a limited-time. Considering how fast I'm going through this stuff, I might have to place another order before it's too late. They've also got some cool branded gear for sale worth checking out while you're there.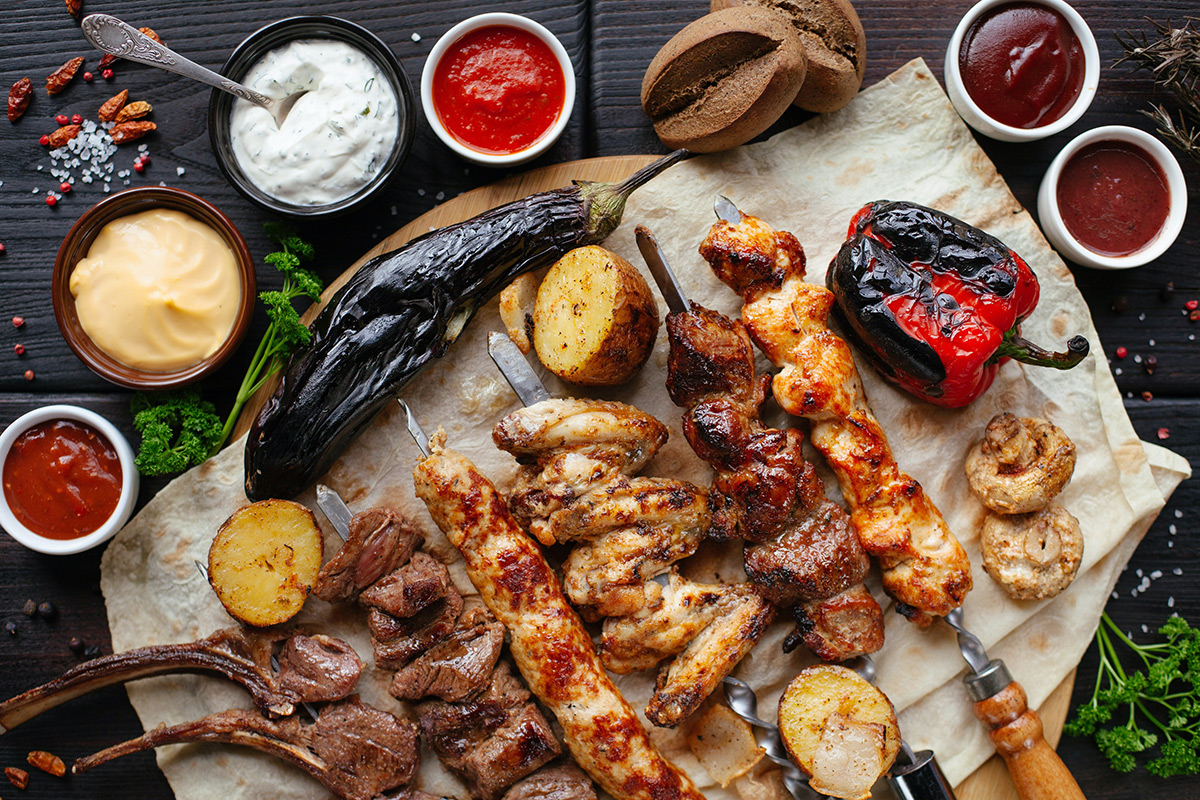 Last but not least, Sweet Baby Ray's has expanded their Ray's No Sugar Added line with two new sauces, Ray's Sweet & Spicy Barbecue Sauce and Ray's Honey Mustard Flavored Dipping Sauce, which are sold in stores for $2.99-$3.29.
Ray's No Sugar Added sauces appeal to those seeking choices that fully deliver on flavor while fitting their lifestyle and dietary preferences for no added sugar. A few of my friends do KETO and they absolutely love this, allowing them to stay in ketosis and still enjoy indulge.
These sauces honestly taste great, with no synthetic flavors or runny texture. You would have no idea it was "good for you" unless I showed you the bottle. The two new sauce flavors join the existing Ray's No Sugar Added lineup that includes Original and Hickory.