Father's Day BBQ: 7 Tips To Save On Essentials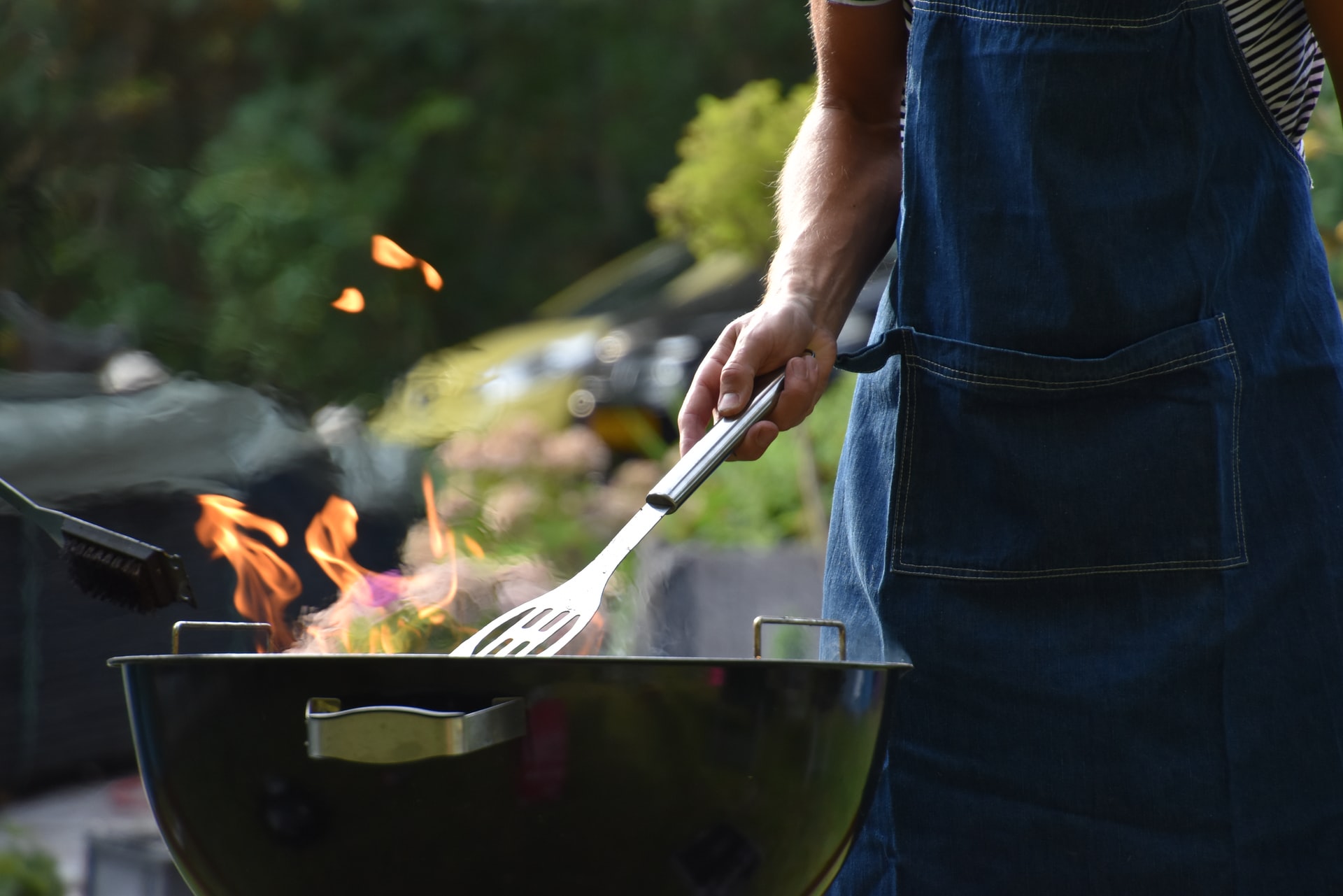 Father's Day falls on the first day of summer this year, creating the perfect combination for a backyard BBQ celebration. From hamburgers and hotdogs to tater tots and beer, there's no better way to show the leading man in your life how much you care than with his favorite meal.
While Dad is worth every penny, he likely doesn't want you to spend a lot on his big day. Afterall, he's the one who taught you the importance of retirement savings and managing your spending. Luckily, hosting a backyard party doesn't have to be expensive if you plan well. Just follow these tips for a frugal-yet-fun BBQ this Father's Day.
1. Pre-make your patties.
Buying pre-made burger patties might be tempting from a time standpoint, but preparing them yourself will save you money and flavor! With the price of ground beef by the pound at an average of $4.25, it's really not that expensive to start from scratch and prepare a bunch of grill-ready patties. Even store-brand pre-made patties can go for as much as $10 for just four burgers! Whipping up hamburger patties is also a good activity for kids to help with, and when you make your own you can add your own seasonings for a better flavored burger.
2. Pick up finger foods from warehouse club stores.
While cooking and baking from scratch is the best way to save, if you're a newbie or don't have time it can backfire. Pick up appetizers and frozen finger foods for 30% savings at warehouse stores like Costco. If you're preparing food for a large amount of people and can't afford a caterer, this is the way to go. Buying in bulk will always save you more in the long run, and leftovers that can be frozen put you ahead for next time.
3. Look for manager markdowns.
To save on meat, peruse the manager's markdowns at your local grocery store for savings on all cuts. Since these packages are close to their expiration date, butchers want to get them off store shelves before they go bad. They're perfectly safe to consume when you prepare them right away, so shop this section right before your BBQ! Otherwise, consider swapping out less-expensive cuts of meat. For example, a tri-tip steak is a less-costly alternative to a rib-eye, offering tender meat without the hefty price tag.
4. Make your own marinade.
Concocting your own marinade is an easy and delicious way to get the flavors you want without paying for expensive plastic or glass bottles. Top-of-the-line marinades can sell for as much as $30, and cheaper marinades are often lacking in flavor or taste too sweet. Ultimately, nothing compares to the taste of fresh ingredients! If you have just a little oil and vinegar and basic spices like onion and garlic, the rest is fairly easy! Find recipes online or try your hand at creating a signature marinade!
5. Don't pay for convenience.
Unfortunately, the pre-chopped and pre-cut options for fruit and veggies is marked up anywhere from 60 to 300%. That means you'll need to do a little prep work yourself to save money. Simply carve out some time on Saturday to do all your chopping and slicing so that there's less work on Sunday and more time for fun with the fam.
6. Seek out seasonal produce.
Summer is a great time to pick up popular fruits and veggies for less, including cherries, cucumber, strawberries, bell pepper, watermelon, corn cobs and more. Stick to the in-season produce for the best value (and taste!), and compare grocery store circulars to find the best price.
7. Save on beer, wine and spirits.
Put the finishing touches on a patio get-together with the necessary libations! You may be surprised to learn you can find coupons for liquor in addition to shopping sales. For example, the grocery section of CouponSherpa.com has several coupons for popular liquor brands, including $2 off Tanqueray gin. What better patio treat than a crisp gin and tonic? You can also save up to $2 off Ketel 1, Smirnoff, Crown Royal and Captain Morgan depending on your dad's preferences.