Looking For That Perfect Father's Day Gift? We've Got You Covered!
Can you believe that Father's Day is just a few weeks away? Now if you're a procrastinator like me, you probably haven't even started stopping for that special man in your life yet, right? But not to worry, as our Father's Day Gift Guide contains a selection of great Father's Day gifts that are sure to be a hit with your old man, no matter what your budget is.
When we were little, we could get away with something simple like a "World's Greatest Dad" coffee mug or a tie. But we're adults now, and it's time to get Dad something he really wants. So check out these last minute Father's Day gift ideas, and get him the perfect gift:
While smartwatches offer all kinds of useful features, there's something about a classic watch that can't be beat, a little piece of wrist jewelry to take your look to the next level. And Szanto Watches is one of my favorites, with their vintage-inspired designs reimagined for today, with modern features like Japanese quartz or 21 jewel automatic movements, 316L stainless steel cases, case backs, crowns and bezels, water resistance, and hand-finished leather straps.
Their popular Desert Sands collection has returned, and it's been updated and improved, now offered in a smaller 41mm case, along with some upgrades to improve the series. As you can see, the models pay homage to the military watches from nearly 100 years, with an oversized crown preferred by pilots of the era, and a chronograph function for timing. Some models have distressed antique gold-plated cases that also recall the bygone era. Coupled with new leather straps in brown or tan calf leather, these timepieces scream vintage. ($295)
Globe is an apparel company that mainly cater to skaters, surfers and snowboarders, but when I saw their Globe Liaizon shoes, I knew that I wanted a pair for myself, despite the fact that I haven't been on a skateboard in 30+ years. It's a great looking shoe that dresses up any outfit, and the Midnight Blue color just pops. (Also available in Black Suede and Off-White Leather)
Inspired by the classic loafer, this vulcanized slip-on is designed for skateboarding featuring Globe's Shockbed insole for impact control and Super-V outsole for enhanced grip and board feel with a built in anti slip heel pod. ($79.95)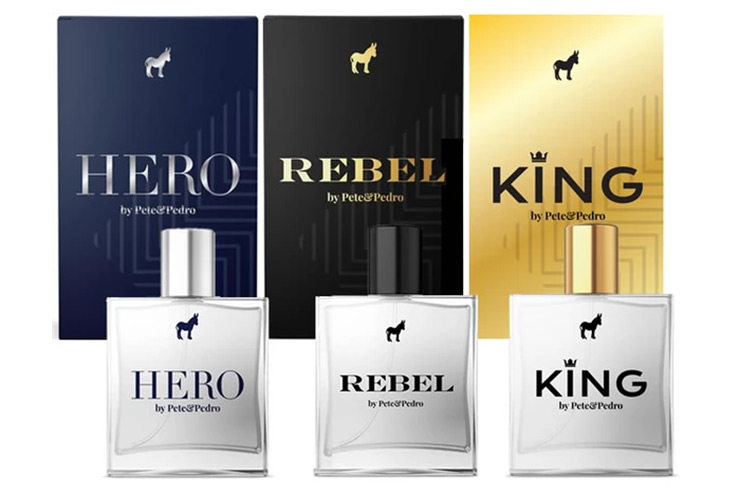 If you've got a Dad who likes to smells good, the guys over at Pete & Pedro (yes, the same Pete & Pedro that was on Shark Tank) have some amazing-smelling colognes to choose from, and they can be purchased individually ($49) or in a set ($92-$132).
Rebel (their top seller) is a mischievous-smelling cologne that is perfect for everything from date nights to family gatherings, and is described as sexy, spicy, and seductive. Hero is their upgraded take on Acqua Di Gio and delivers a clean, crisp, classic scent, starting out with citrus and aromatic notes and transitioning to a more daring mix of spice and woods. And King lives up to its name, a dashing, dapper, divine scent that is sure to get high marks wherever you go.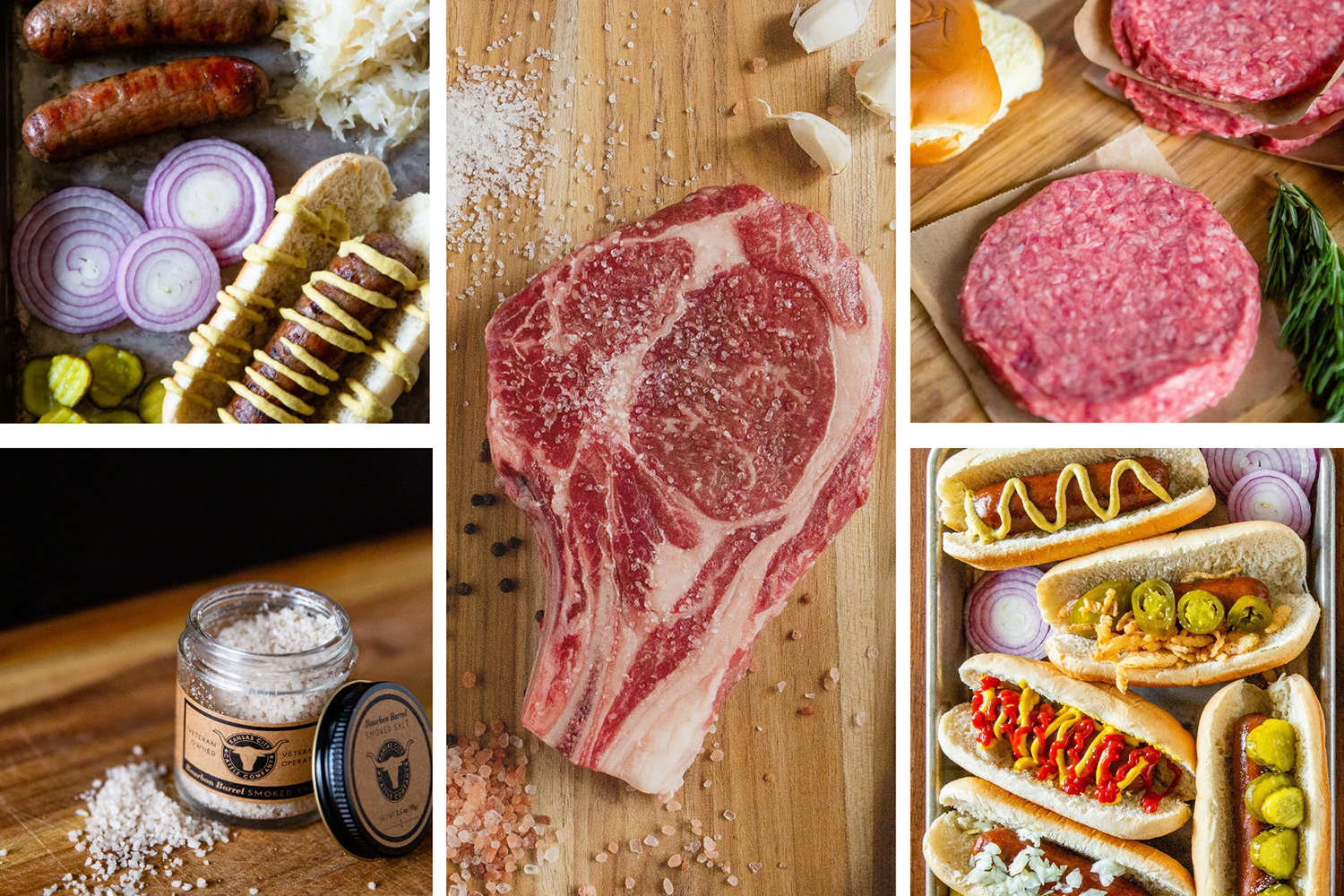 If your Dad's idea of the perfect weekend involves grilling in the backyard and throwing back a few cold ones, I've got a bundle that will leave his mouth watering…literally! KC Cattle Co is a veteran-owned company that sells hormone-free Wagyu beef raised on its own farms, and they have two amazing gift packages for Father's Day including:
Pa's Pick Bundle includes a delicious Wagyu KC Strip Steak, World Famous Gourmet Wagyu Beef Hot Dogs and Wagyu Beef and Bacon Cheeseburger Bratwursts, and Bourbon Barrel Smoked Salt. ($84.99), while The Backyard Dad Bundle raises the stakes with 2 Wagyu KC Ribeye Steaks, 2 packages of Wagyu Burgers, 2 packages of Wagyu Beef Hot Dogs and Wagyu Beef and Bacon Cheeseburger Bratwursts, and Bourbon Barrel Smoked Salt. ($174.99)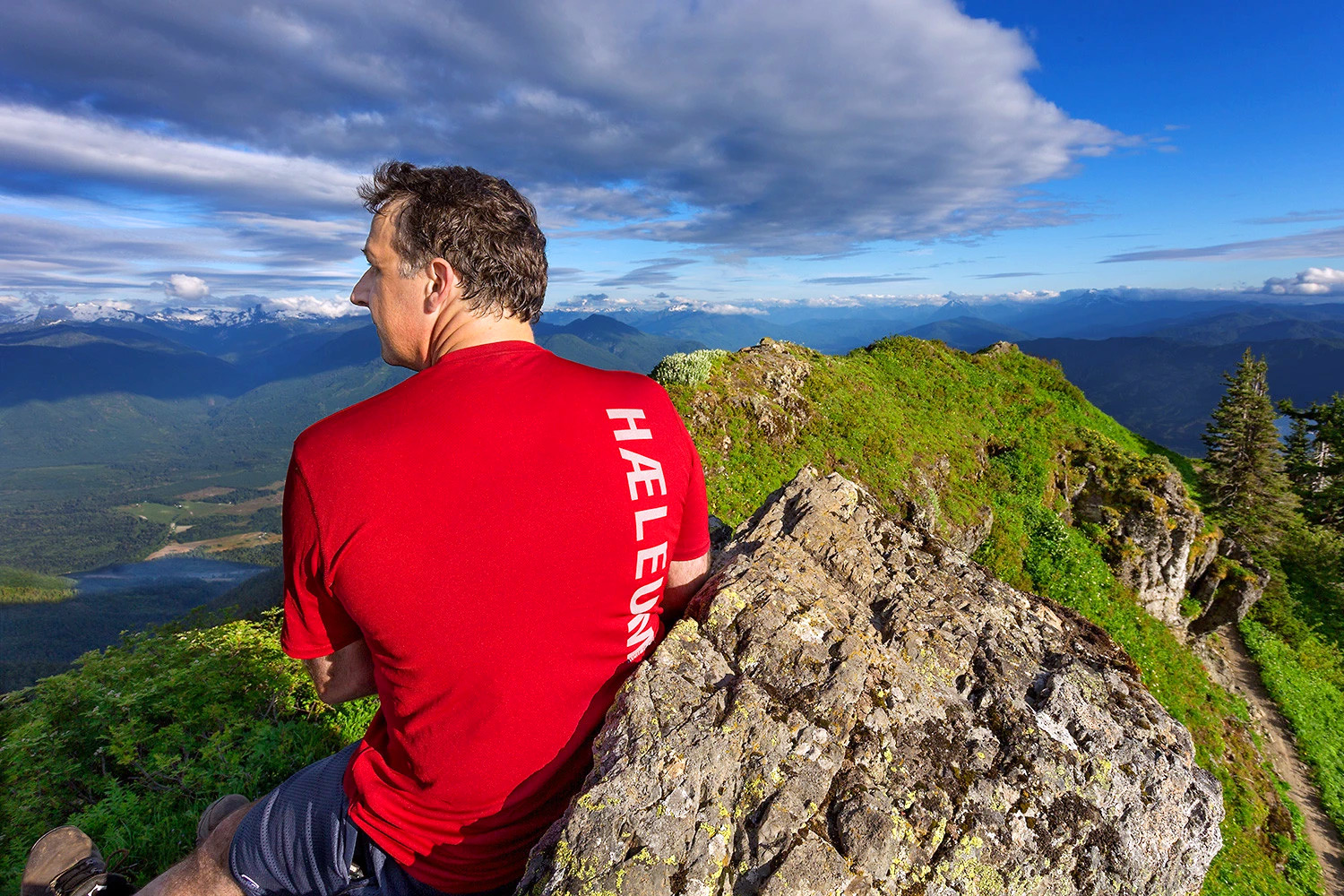 Got an outdoorsy Dad? Haeleum has a line of shirts with Insect Shield Technology that repel mosquitoes, ticks and other dangerous insects, whether he is climbing up a steep mountain, going down a lazy river, or just camping in the woods. And they're also lightweight, wrinkle-free, snag-resistant, and available in either short/long-sleeves, and smooth or textured weave.
The Haeleum Reccan can protect you from bugs for up to 70 launderings, offers 40+ UPF sun protection, has moisture-wicking 100% DrýTru polyester fabric to quickly move sweat away from your skin and help keep you cool and dry, and it's also snag resistant, which is great when you can get you're rubbing up against branches, rocks, and more. ($39.99)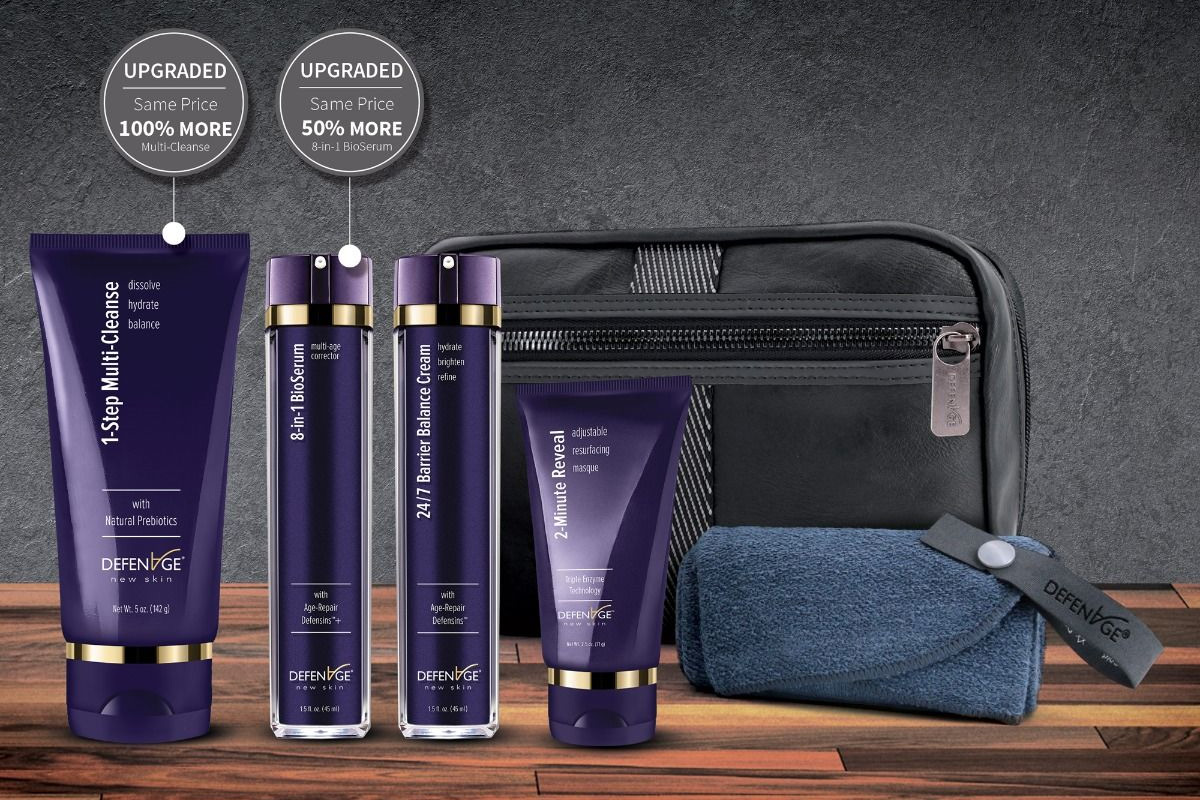 Great for guys on the go, the new and improved DefenAge Men's Skin Care Kit is the perfect Father's Day gift for anyone who wants turn back time with younger looking skin, especially now when people are returning to their busy schedules and can no longer hide behind their screens. This kit is "ideal for the man who wants to look his best with an easy-to-use, all-in-one regimen," says dermatologist Jared Jagdeo, MD, New York.
The core of DefenAge Men's Kit is the brand's signature scientifically-backed skincare system, clinically proven to address signs of skin exhaustion and aging on a global scale. The line's key proprietary ingredient, Age-Repair Defensins reprograms the skin to become visibly younger every day and minimizes pores and wrinkles, improves brightness, evenness, oiliness, tone, texture, and hydration in just 6 weeks.
Best of all, with this special Father's Day deal, DefenAge is giving Dads extra product for the same price, getting 50% more 8-in-1 BioSerum and 100% more 1-Step Multi-Cleanse for the same price as the standard Men's kit ($427; $320 after login on defenage.com).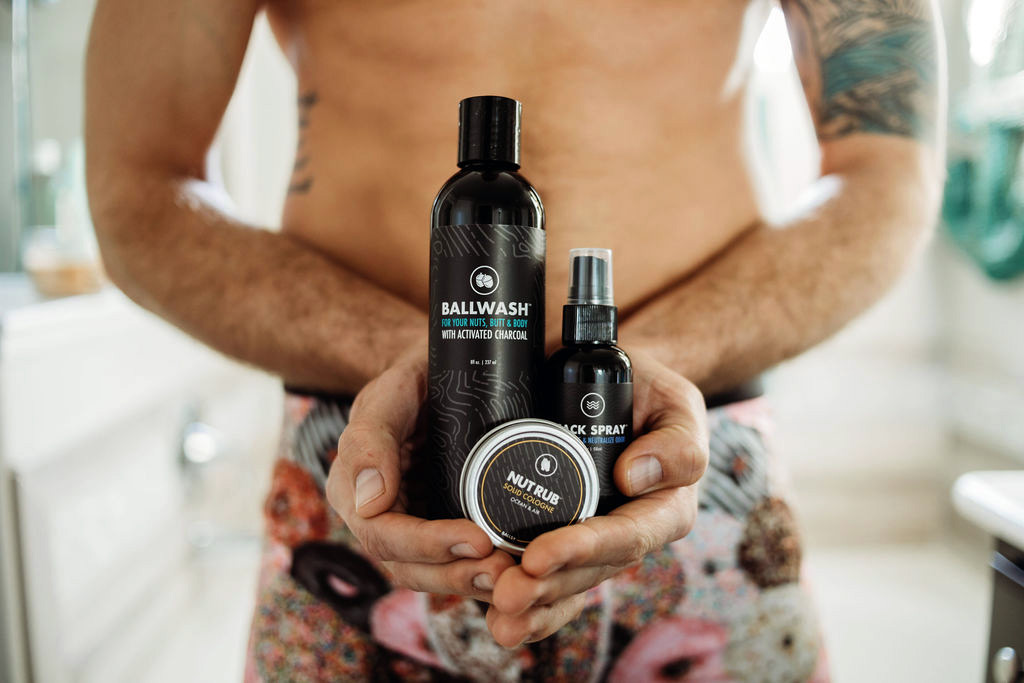 Ladies, if you're getting your husband a Father's Day gift, here's something that you both can benefit from, especially in those swampy summer months. The Ballsy Sack Pack is a winning trifecta of men's products.. specifically developed for use below the belt to keep his prized jewels and nether regions fresh, clean and smelling great.
Ballwash is their original activated charcoal nut, butt & body wash featuring several essential oils & plant extracts to leave you smelling and feeling incrediball. Nut Rub is a long-lasting solid cologne and skin balm to keep him smelling better longer while protecting his skin. And Sack Spray is a pH balanced on-the-go refreshing spray that is formulated to help neutralize odor and skin irritation. ($45)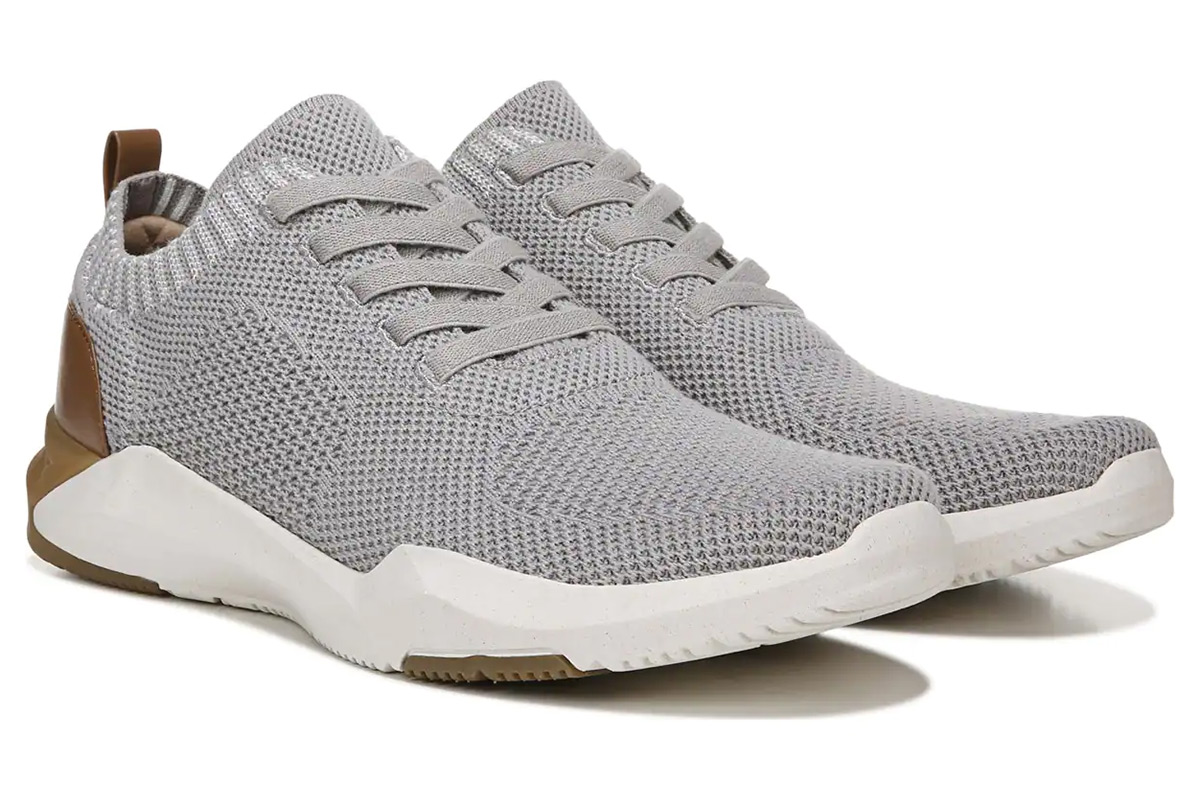 Were those earlier sneakers a little too trendy for Dad to pull off? If he's looking for something a little more traditional, these tech-inspired Dr Scholl's Hyper Slip On Sneakers might be a little more his speed, while still delivering major style and comfort.
First off, they're slip-ons with Easy Go no-tie stretch laces and quilted counter for easy on/off. Who doesn't love that! It's lightweight, flexible construction moves with you, it has anatomical cushioning, comfort & support (naturally, it is Dr Scholl's after all), and it's sustainably crafted from eco-conscious materials. And they look sporty to boot. ($109.99)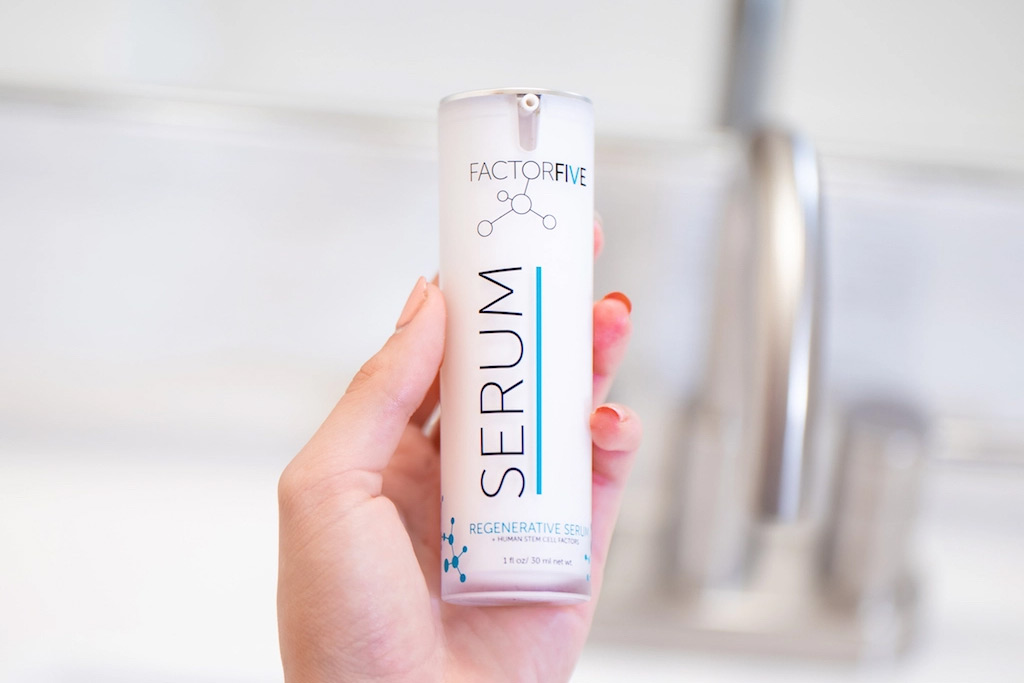 Wrinkles, redness and dull skin are all things men deal with as they get older. In the past, the only option to combat this was going under the knife. But FactorFive's Regenerative Serum is able to give you a more hydrated and youthful appearance. And who wouldn't want that?
FactorFive has developed a cruelty-free regenerative serum that targets multiple skin concerns such as wrinkles, sunspots, tightness, thickness texture and more. It uses ethically derived human stem cell growth factors with copper peptides to completely renew your skin and make it look and feel brand now, with visible results in 4 weeks. Not to mention that there are ZERO parabens, mineral oils, sulfate detergents, phthalates, urea, DEA or TEA in the product. ($199)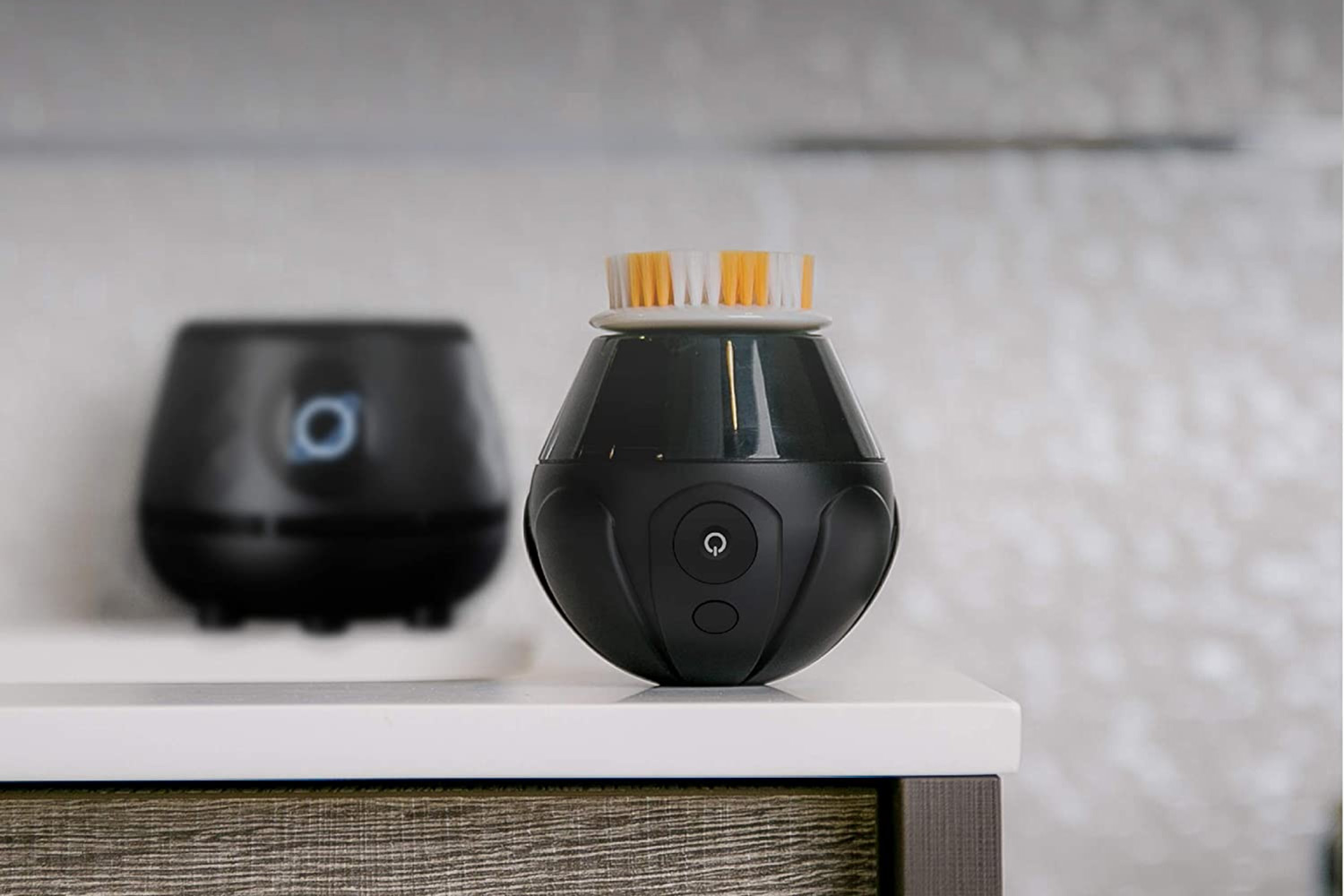 Lets face it, most guys don't really take care of their skin, maybe splashing some water on their face before bed and that's about it. Left unchecked, that can lead to clogged pores, breakouts and the likes. But the TAO Clear ONA Diamond Facial Brush is here to the rescue. Think of it like an electric toothbrush.. but for your face. I've been using it for a few weeks, and my skin has never felt better.
The ONA Diamond Facial Brush comfortably cleanses using powerful rotational technology more capable than manual washing. Its spinning motion, combined with the silky soft bristles thoroughly sweep through pores to safely dislodge dirt, dead skin cells or any other residue. When you're done, the Base Station recharges it, while the 360º Halo Lamp dries the brush and kills 99.9% of germs and pathogens with UV-C light. ($59)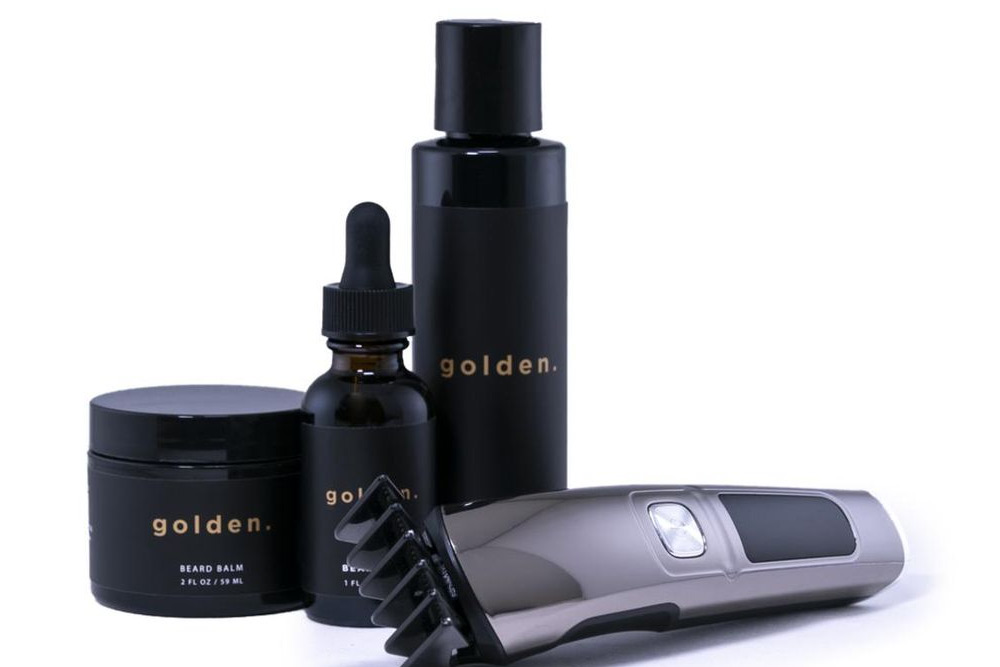 Now if Dad's got a beard, especially one that's looking a little scraggly, help him get things in check with this Beard Trim Bundle from Golden Grooming (which is co-owned by former NFL pro Herman Moore). This 4-piece bundle comes with everything he needs to keep his beard strong, the skin below it healthy, and his beard at the perfect length.
The Golden Professional Trimmer will keep his beard looking nice and trim, with four length attachments, and six custom trimming heads. The Beard & Hair Shampoo washes away the excess oil and dirt of the day without being overly drying, leaving your beard soft, moisturized and conditioned. Beard Balm fills in those patches, increase growth, stop beard dryness, split ends and tangles. And the Beard Oil is packed with some of the most powerful all-natural ingredients proven to help beards grow! ($55.99)
—
Hopefully one of these suggestions will click with you. And if not, you can always stick with a "safer" gift choice, like a bottle of his favorite alcohol, tickets for an upcoming sporting event or concert that he'd like, or whatever gadget (tablet, drone, earbuds) he's had his eye on.
Father's Day is Sunday, June 20, 2021, so don't delay!