Men Can Be Gold Diggers Too, You Know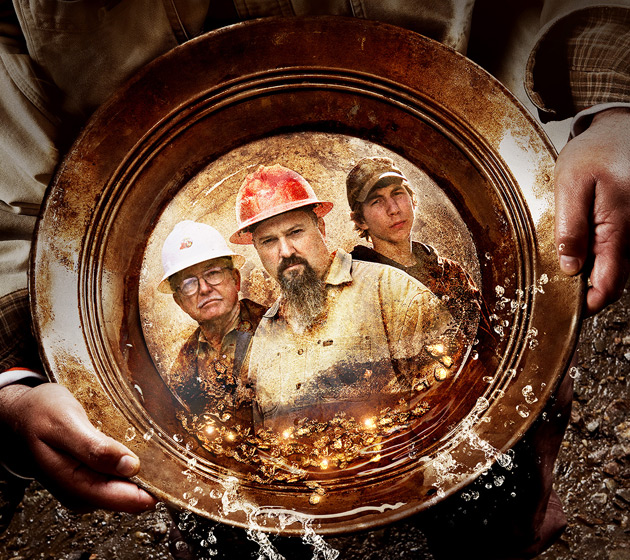 If you're looking for a unique gift Father's Day this year, and Dad's a fan of the show Gold Rush on Discovery Channel, we've got something that is sure to tickle his fancy!
Discovery teamed up with Pay Dirt Gold Company to develop a Gold Rush Panning Kit, designed to bring individuals a unique experience panning for gold from the comfort of their own homes. Gold Rush Panning Kits include a professional gold pan, a snuffer bottle for retrieving gold from the dirt, a classic vile to store the gold and a certificate of authenticity. The kit is available now at www.PayDirtGold.com for $39.95.
To extend the experience and attempt to uncover even more gold, you can even purchase additional pay dirt online. Each Gold Rush Panning kit and refill contains varying amounts of real gold (up to $1000), making the experience different with each new panning attempt. Families can also enjoy the panning tools for continued outdoor exploration and backyard panning.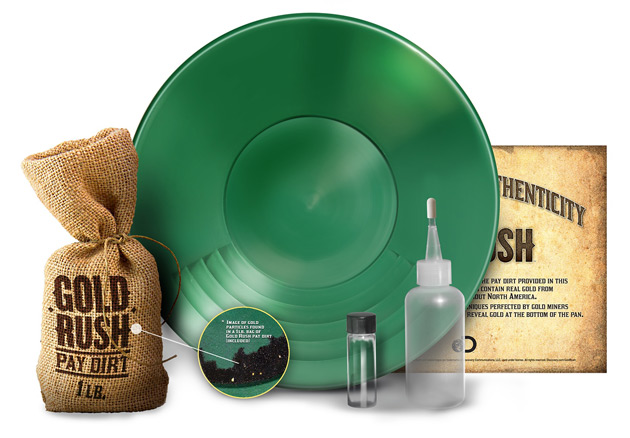 "On Gold Rush, the miners never know the volume of gold they will uncover during a given dig and we want to replicate that suspense and thrill through the Gold Rush Panning Kit," said Elizabeth Bakacs, VP of Discovery Channel licensing. "Pay Dirt Gold Company is the perfect partner to bring that authentic panning experience into households with this fully equipped kit and refillable dirt for an endless quest for gold."
We had a chance to mess around with the Gold Rush Panning Kit recently, and while we didn't strike it rich, it was actually quite fun. And lest you think that prospecting for gold is too difficult, check out the video below, where Parker Schnabel takes you through the proper way to pan for gold:
Pretty cool, right? So if your Dad is a Gold Rush fanatic, surprise him this Father's Day with the Gold Rush Panning Kits from Pay Dirt Gold. And who knows, he might just strike it rich!