Awesome Father's Day Gift Ideas That Are Sure To Please
It's hard to believe, but Father's Day is just a week away! Of course, if you are anything like us, you probably haven't even started shopping for your old man yet, am I right? Hey, it happens to the best of us. But not to worry, as we're here to save the day with our annual Father's Day Gift Guide, which is chock full of great gifts that Dad will love, with options for every budget.
Back in the day, you could get away with something simple like a "World's Greatest Dad" coffee mug or another tie. But we're adults now, so it's time get Dad something that he really wants. Check out these Father's Day gift ideas, and hopefully one of these will be the perfect gift that shows him how just much he means to you.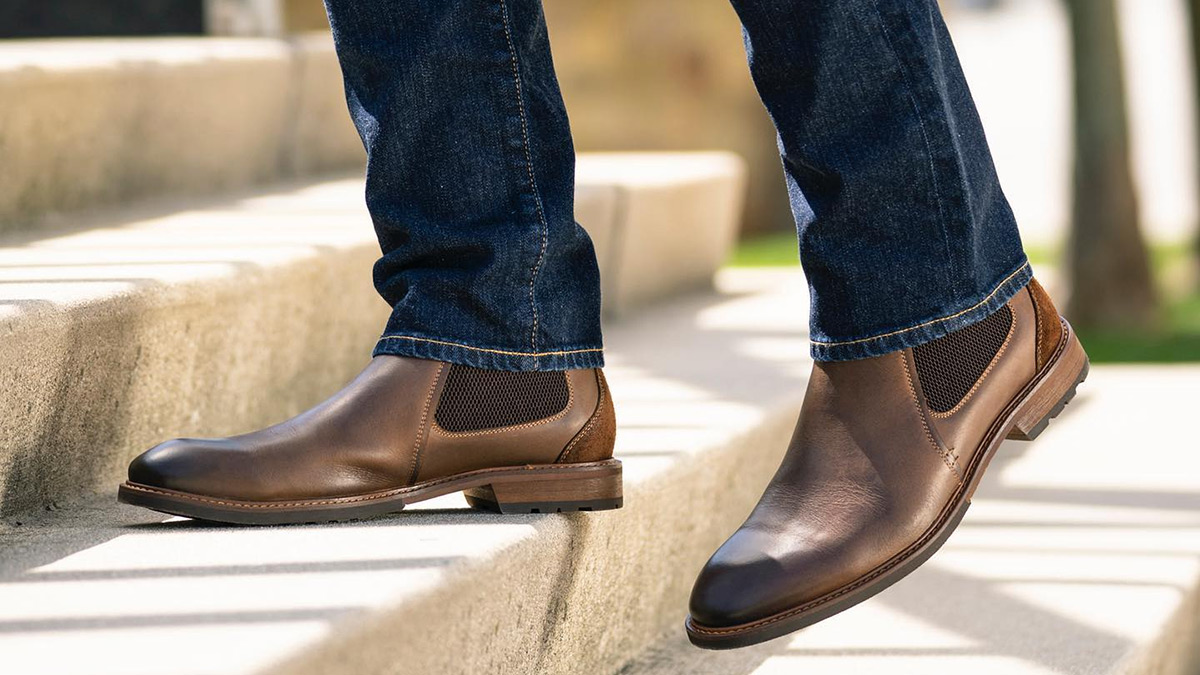 While most people associate Florsheim as a dress shoes company, they've recently introduced a wide selection of casual and comfortable footwear that still stay true to their legacy of classic styling and quality workmanship, while appealing to a broader audience. We had a chance to try out a few pairs of their new shoes for ourselves recently, and they quickly became my new favorite shoes, as they look amazing and feel great.
The Florsheim Lodge Plain Toe Gore Boot (available in brown, black or cognac) combines modern materials and comfort technology with a classic Chelsea boot design. This versatile boot features the convenience of being slip-on, along with the comfort of a fully cushioned Ortholite footbed providing you with all-day comfort and support. With its rich leather upper, sleek silhouette, and modern stacked heel, this boot is definitely sure to please. ($125)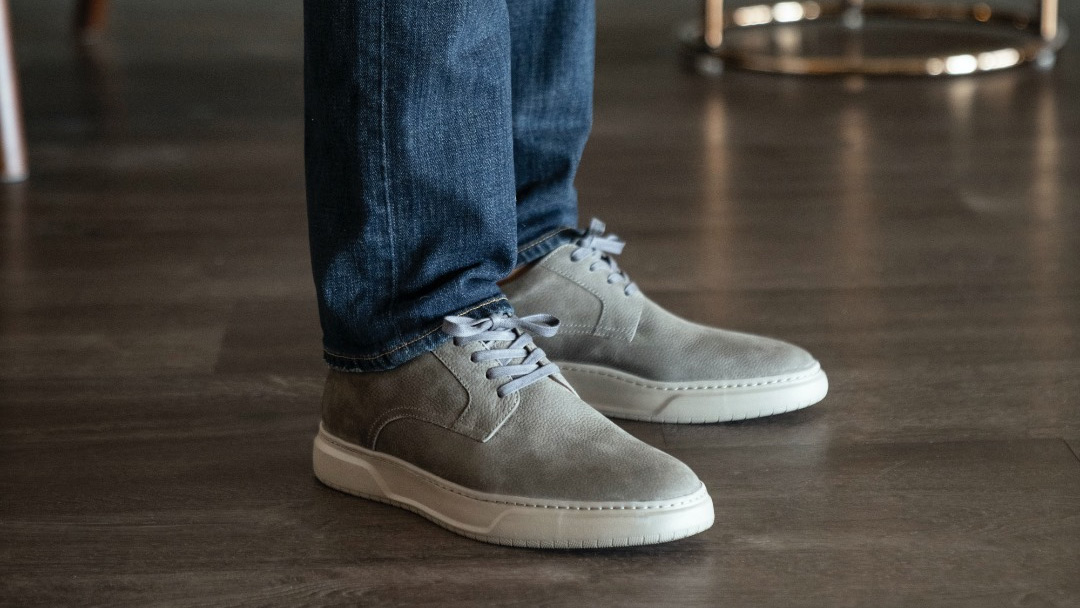 If your Dad is anything like mine, he probably wears those grass-stained New Balance sneakers of his everywhere he goes. It's time to up his style game (and lower your embarrassment level) with a pair of modern sneakers that still offer him the comfort that he's looking for, but with a more polished look for when he's going out and wants to look nice.
Florsheim's Premier Plain Toe Lace Up Sneaker combines a stylish upper with an athletic inspired sole to deliver a versatile look that can be worn with jeans, shorts or chinos. Adding comfort to the mix, it also has a fully cushioned Comfortech footbed and a lightweight yet durable EVA sole. Available in four versatile colors (black, cognac, grey or blue), the Premier takes dress sneaker style to new heights. ($110)
At first glance, this might look like an ordinary Hawaiian shirt. But look a bit closer, and you'll notice a side pocket with a beer sticking out of it. Pretty clever, right? As it turns out, that's but one of the innovative features that has made the California Cowboy Men's High Water Shirt so popular. I picked up one of these shirts a few months ago, and it's quickly become my go-to shirt on the weekends.
California Cowboy's signature reinvented version of the classic short-sleeved Hawaiian shirt features custom designed floral prints, a water-absorbent terry-cloth lining that's super soft, breathable and absorbent, a special dry pocket to keep your cellphone dry and out of the sand, along with a beverage pocket that can hold a beer or (shudder) seltzer can, freeing up both of your hands for grilling, a game of frisbee, reeling in that big catch, or whatever else you may be doing. Aloha Mr. Shirt! ($145)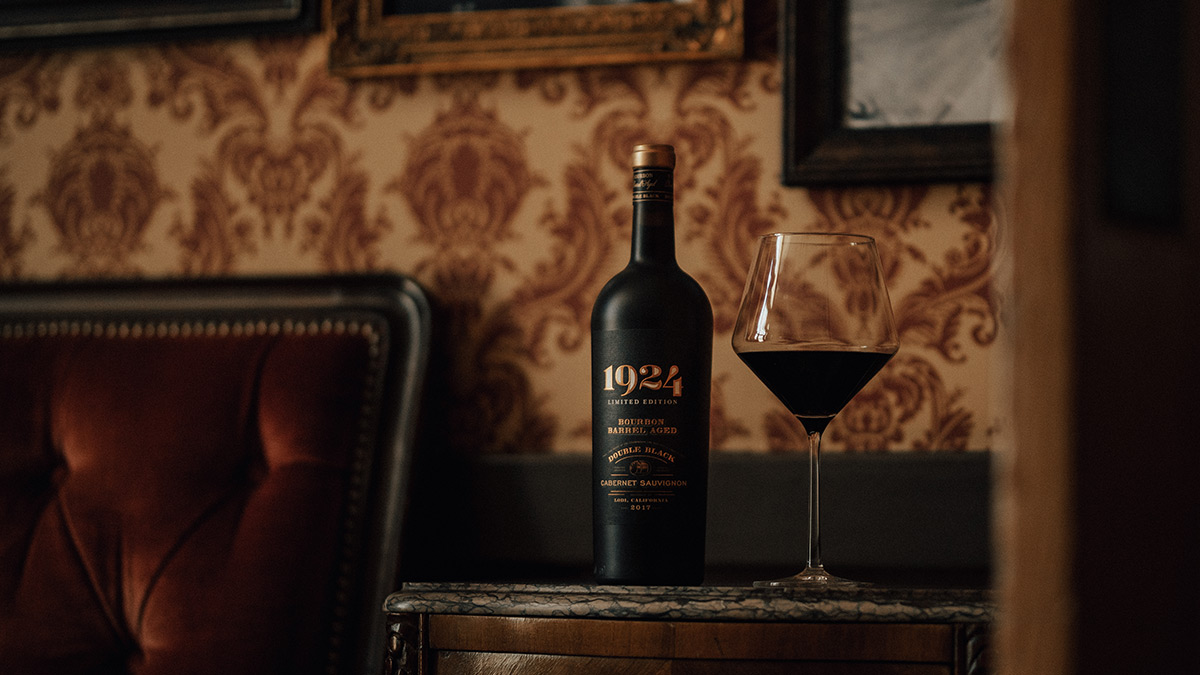 If you have got a booze-loving dad, brother, uncle or husband, you can never go wrong with a bottle of their favorite hooch. But this Father's Day, why not mix it up a bit with a delicious wine option (stay with me) that's unlike anything they have had before?
As the same suggests, 1924 Wines was founded in 1924 — right in the middle of Prohibition, which they honor by making their wines their own way. 1924 Double Black Bourbon Barrel Aged Cabernet Sauvignon specifically represents this rebellious time as it is not traditional to age wine in bourbon barrels; this method dials up the caramel and toasty oak notes, and adds to the bold flavor. It's classically structured, with black cherry fruit and tannins that give the wine some heft and a sweet taste you have to try!
You can buy 1924 Double Black Bourbon Barrel Aged Cabernet Sauvignon at your local liquor store and at major retailers across the nation for ultimate gifting convenience. (Under $20)
Does your Dad like to hit the gym regularly? If so, then he's likely experienced his fair share of muscle aches after a particularly hard workout. And as we get older, it only gets worse, both the pain and the recovery time. Thankfully, massage guns help you to recover quickly and feel good as new in no time. But not all massage guns on the market are created equally. I've been using the Erkin B37S Percussion Massager after my workouts, and it's AMAZING!
Ekrin Athletics' hand-held devices use vibration and deep oscillation to support irritated and strained muscles. With a percussive therapy device, you'll receive a deep muscle treatment that relieves aches and pains, reduces soreness and speeds up recovery. Choose from four models ranging from the unrivaled power pro athletes demand to everyday use (after a tiring day working in the yard, for instance) to on-the-go treatment (perfect for business or leisure travel), offering up to 15 speed settings. ($150-330)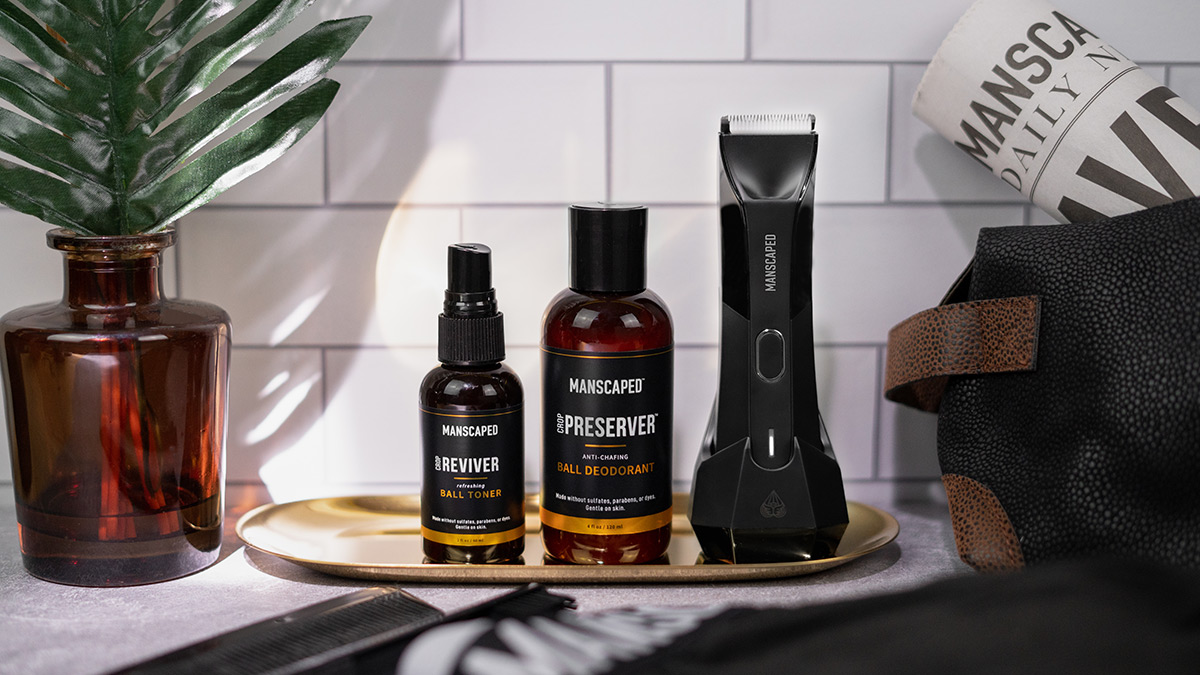 #Ad: Ladies, are you a dad bod or a six-pack kinda woman? Either way, MANSCAPED has your fellas' hairy bodies covered this Father's Day with The Performance Package 4.0! Inside this package, you'll find The Lawn Mower 4.0 trimmer, which features cutting-edge ceramic blades and SkinSafe technology to help reduce grooming accidents, a 4,000K LED spotlight, a multi-function on/off switch that can engage a travel lock, PLUS it's waterproof.
The Performance Package also includes their Weed Whacker nose and ear hair trimmer, along with MANSCAPED's Crop Preserver ball deodorant and Crop Reviver ball toner. Both of these are vegan, cruelty-free, dye-free, sulfate-free and paraben-free, so you can rest assured that your man's manhood is in good hands. MANSCAPED is even throwing in two free gifts, a pair of MANSCAPED boxers and The Shed premium travel bag! This is a gift that both of you will enjoy, so have your man join the other 5 million men who trust MANSCAPED.
We've partnered with MANSCAPED to bring our readers an exclusive deal – Get 20% off + free shipping by going to https://manscaped.com/guysgab. Keep your man trimmed and shaved this Father's Day with MANSCAPED!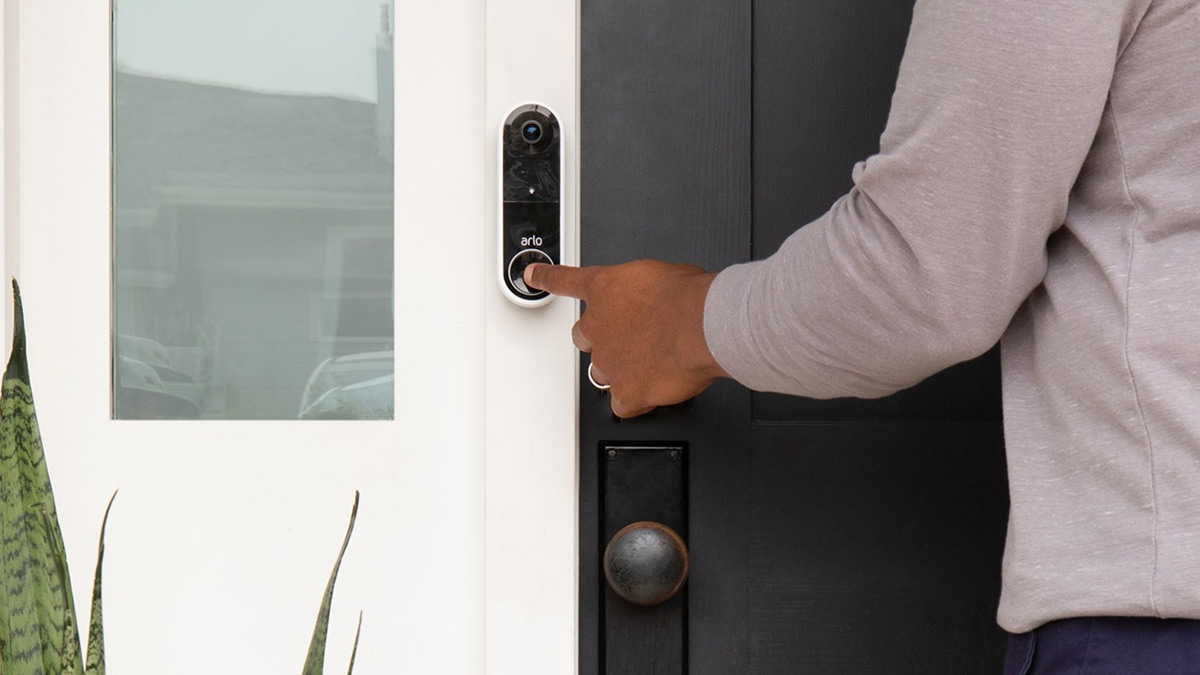 If Dad doesn't have a doorbell cam, the Arlo Essential Wireless Video Doorbell is something that he's sure to go crazy for, giving him the ability to keep watch over his doorstep with the convenience of a wire-free, battery-operated video doorbell that can be installed in a matter of minutes (no electrical skills required), and offers a wide variety of features.
The Arlo Essential Wireless Video Doorbell offers a wider 180° viewing angle (allowing you to see a person from head to toe or a package on the ground), HD video with HDR, night vision, smart alerts, 2-way audio/pre-recorded messages, a built-in siren, and more. And it's designed to stand up to the elements, whether it's heat, cold, rain or sun. The battery lasts roughly 6 months (maybe less if you get a lot of foot traffic in front of your house), and the app will tell you when it's running low and needs to be recharged. I installed one of these last summer, and I honestly don't know how I lived without it. It's a total game-changer! ($179.99)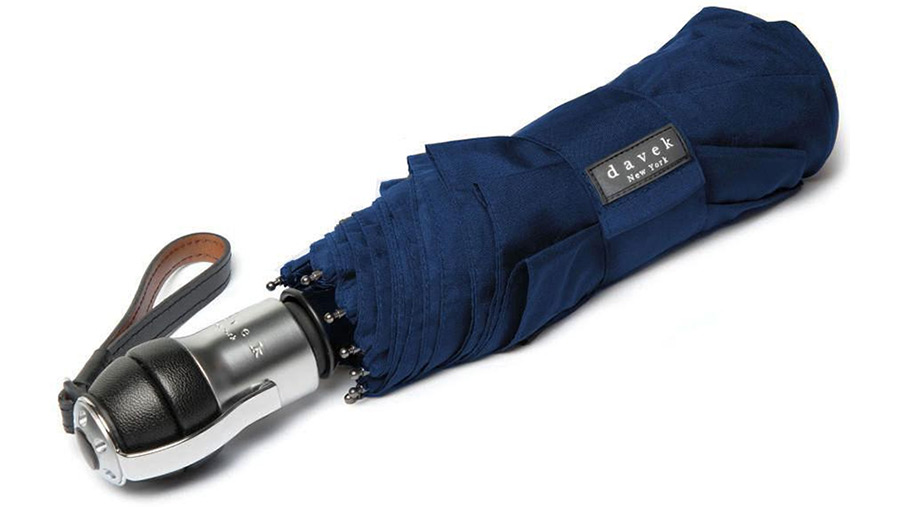 This Father's Day, don't let Dad get left out in the rain! Give him a high-quality umbrella from Davek that's windproof, sleek and built to withstand the most brutal of weather conditions. An umbrella might seem like an odd gift, but a Davek umbrella is no ordinary umbrella. Power and grace, all in a single package. Davek's best-in-class umbrellas combine uniquely strong frames with pure aesthetic beauty and will last considerably longer than your standard umbrella.
The Davek Solo is the perfect combination of durability and sophisticated style. The umbrella features their unique wind resistant Davek RigidFlex Frame System and auto-open and auto-close button system. The waterproof canopy is constructed from the most tightly woven microweave fabric available. The gorgeous handle features a convenient clip to attach to your belt or hold in place within a bag. It's not exactly cheap, but it's totally worth it.
Every Davek umbrella comes with an Unconditional Lifetime Guarantee: If, for any reason at any time, the umbrella fails to function properly, Davek will repair or replace it free of charge. Each umbrella also comes with a Loss Protection card—owners who lose the umbrella can use the card to redeem a replacement umbrella at up to 50% off the regular price. ($115)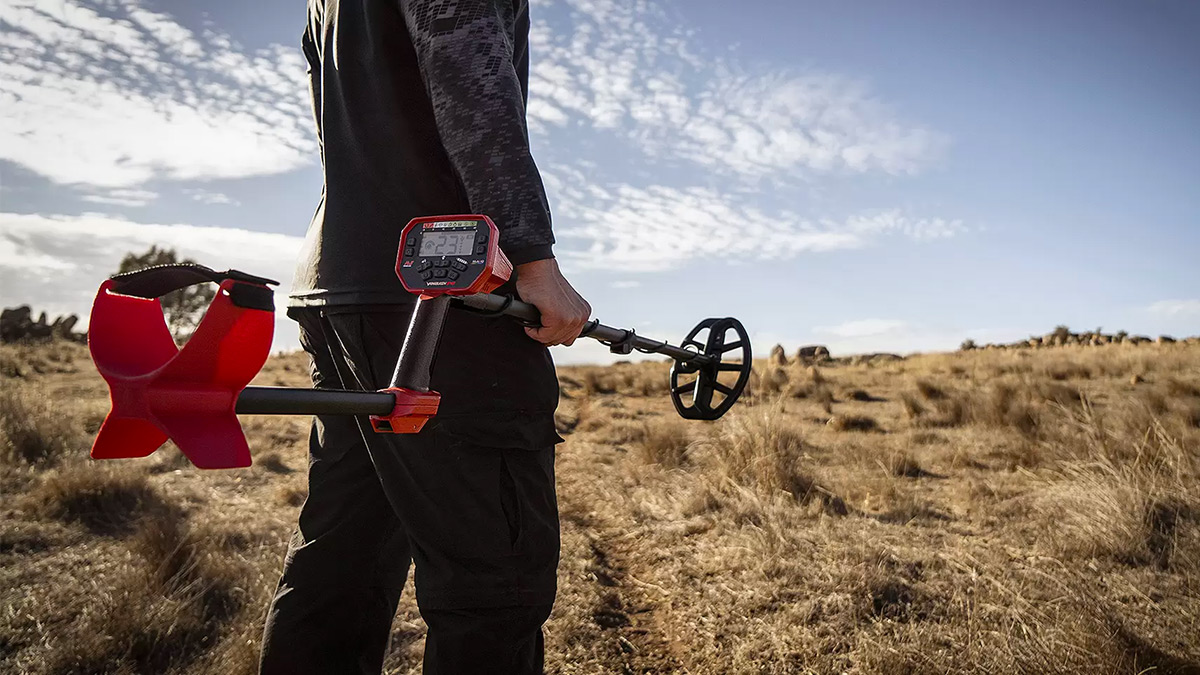 If Dad is looking for a new hobby to take up, get him a metal detector for Father's Day and let the treasure hunting begin! Whether he's an outdoorsperson or not, metal detecting offers a unique opportunity to get himself outside with an excitement of possibility. Of course, you need to have the right equipment for the job, and Minelab's hand-held metal detection tech has been hailed as the best in the world, with a range of products for all levels of detectorists.
The new higher-end Minelab Vanquish series offers uncompromising performance. Simple yet powerful, it's perfect for anyone starting out or stepping up their detecting game. With ground-breaking Multi-IQ technology, multiple Find Modes, lightweight collapsible design, and much more, this is the detector you've been waiting for to take hunting to the next level. The revolutionary Multi-IQ technology has the combined power of multiple detectors in one, all working for you at the same time. Simply turn on and go. Nothing goes undiscovered and no terrain is off limits. Silver, gold or jewelry. Park, field or beach. All metals. All soils. All the time. I've been hitting the beach on Sunday mornings, and it's so much fun! (Starting at $199)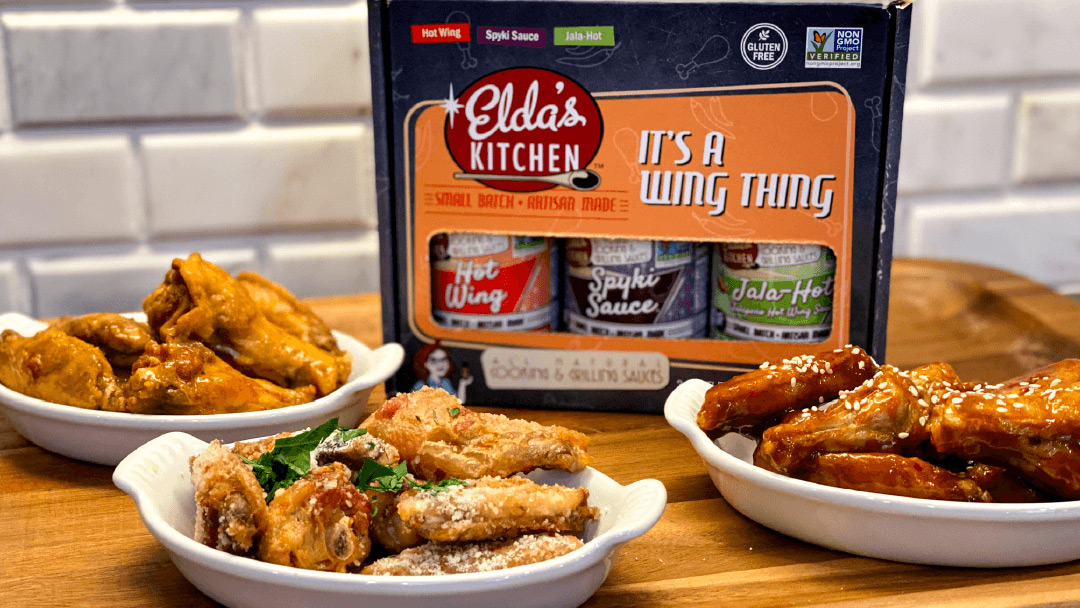 For the grill master in your life, get him some delicious Elda's Kitchen sauces and get ready for endless grilling possibilities. These small batch, artisan-made sauces that are gluten-free, vegan friendly, verified non-gmo and contain no preservatives, msg or high fructose corn syrup, so you can grill without the guilt.
Each sauce is packed with flavorful ingredient combinations meant to compliment any kind of cuisine. Elda's Kitchen offers a wide variety of sauces inspired by different regions all over the world including but not limited to Ginger Teriyaki, Jamaican Jerk and Kentucky Bourbon. The sauces coat foods on the outside and gets flavors inside, and the flavor profiles can be used as is or can work into many different recipes with layers of ingredients, not just as a marinade. Elda's Kitchen Gift Sets are the PERFECT gift for the grill master at home! (Prices vary)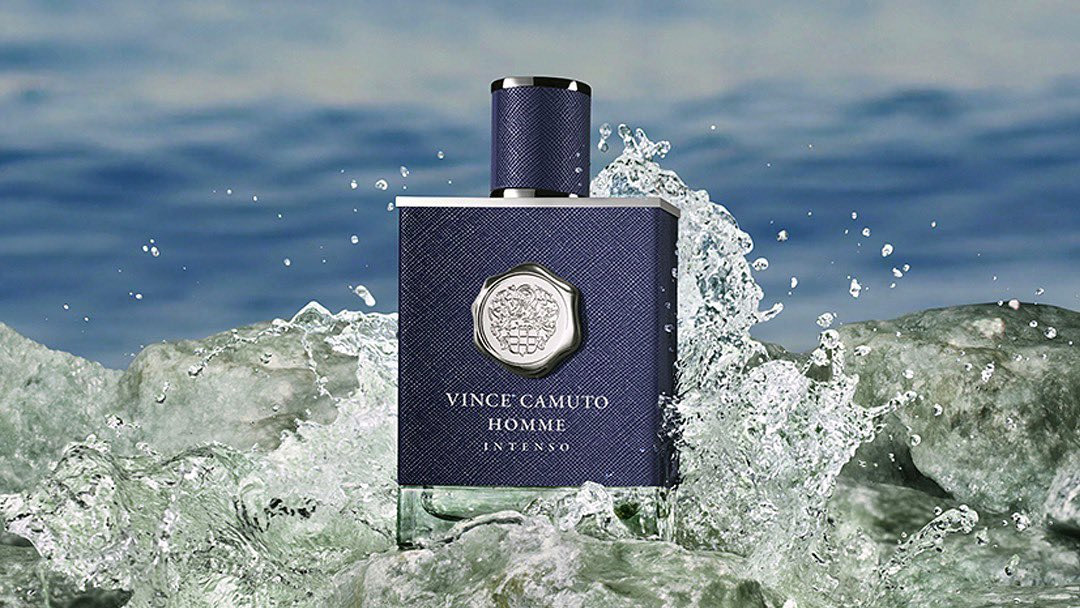 Cologne always makes for a great Father's Day gift, but most people just get their Dad another bottle of his go-to cologne. And while there's nothing wrong with that, there's no better time to shake things up and give him a new scent to try out for himself, since if left to his own devices, he'd probably just buy the same bottle till the end of time.
Transport Dad to the Mediterranean with Vince Camuto Homme Intenso. It's an intense, deep fragrance for the man who lives a life filled with passion and adventure. This woodsy scent enhances the original with aromatic notes of armoise and vibrant ginger for a fresh masculine intensity – it will leave everyone around him wanting more. Trust me, I've been using it recently, and my g/f can't keep her hands off of me! ($82)
—
Hopefully one of these suggestions will click with you. And if not, you can always stick with a "safer" gift choice, like tickets for an upcoming sporting event or concert that he would like, or whatever gadget (smartwatch, tablet, earbuds) he's been talking about recently.
Father's Day is Sunday, June 19, 2022, so don't delay!