Meat District Butcher-Crafted Meats: The Perfect Gift For The Griller In Your Life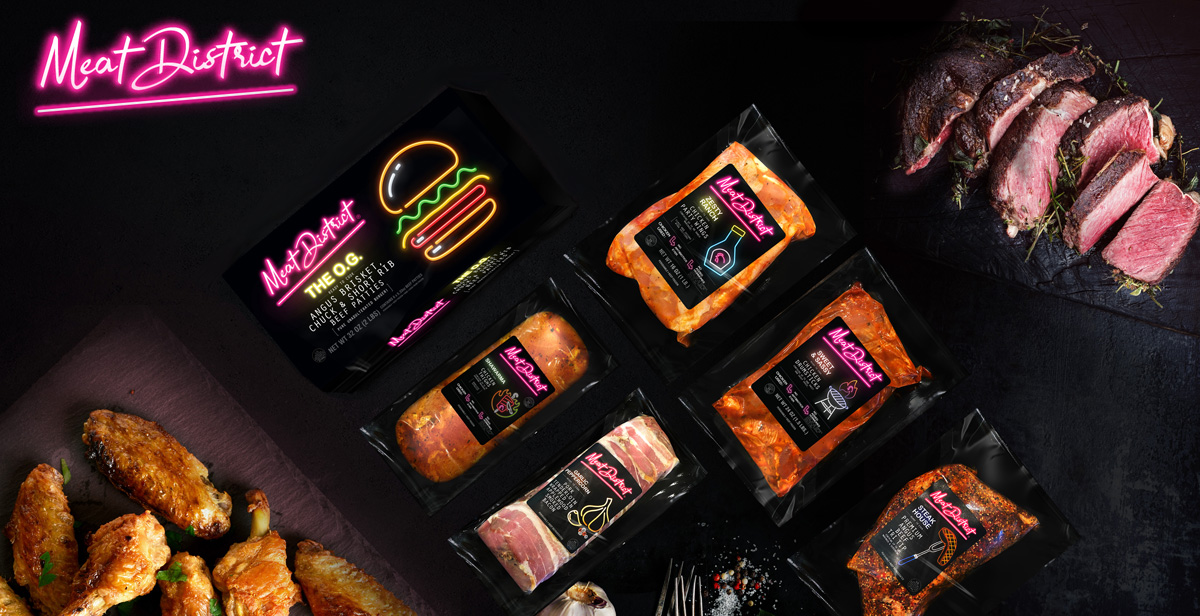 The holidays are right around the corner, and it can often be challenging figuring out what to get that special someone on your list. But if their idea of a good time involves grilling up some BBQ in the backyard, then I've got just the thing for you… MEAT!
But not just any regular meat. Meat District's butcher-crafted, premium meats are the perfect ready-to-cook secret weapon to being the king (or queen!) of grilling with premium cuts of beef, pork and poultry and perfectly seasoned with chef-created recipes.
We're talking top notch, premium crafted whole muscle meat cuts straight from the folks that really know meat. Their custom blend of premium meats combined with unique seasoning create a sought-after steak flavor and mouthwatering burgers, chicken wings, tri-tip, sausage, pork tenderloin and more.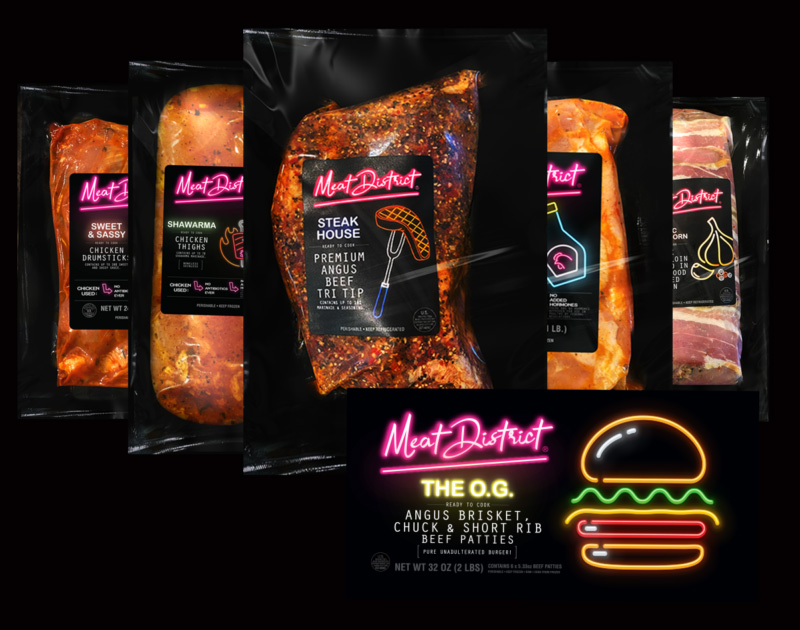 To find out if Meat District lived up to the hype, we recently tried out their Ultimate Grilling Pack, which comes with the following:
• 1 pack of Zesty Ranch Chicken Party Wings
• 1 pack of Sweet & Sassy Drumsticks
• 1 pack of Shawarma Chicken Thighs
• 1 pack of Steakhouse Premium Tri-Tip
• 1 pack of The O.G. Short Rib, Angus Chuck and Brisket Burger Patties
• 1 Pack of Bacon Wrapped Garlic Peppercorn Juicy Pork Tenderloin
While all of the meats were freaking amazing, the star of the show was easily the Steak House Tri-Tip. The meat was just so flavorful and juicy, and many of my friends who never had tri-tip before (since it's a West Coast thing) were blown away by how delicious it was. Me, I always try to grab a tri-tip sandwich when I visit Los Angeles. 😋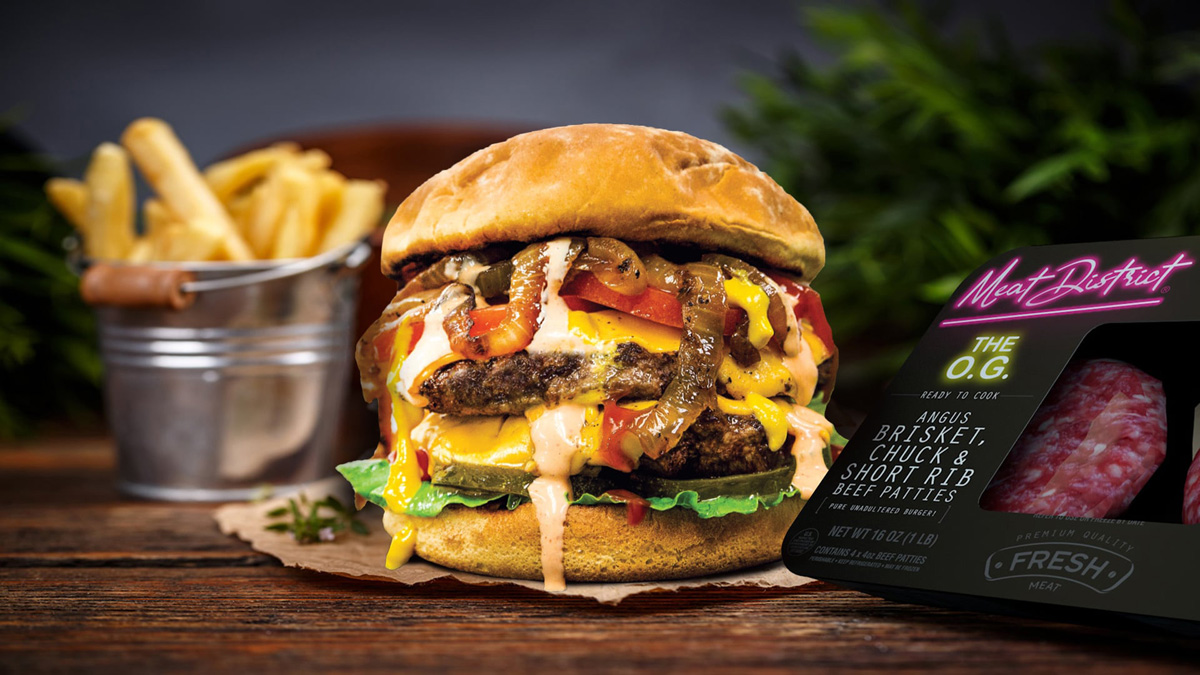 Meat District's burgers were on point too, which really shouldn't have surprised me, given that it's what they started out selling before expanding into wings, chicken, and other proteins. The O.G. Patties are made from a gourmet blend of Angus brisket, chuck and short rib.
I also eat a ton of chicken, so I was excited to try out their zesty ranch chicken wings, sweet & sassy drumsticks, and shawarma chicken thighs. All I can say is wow, wow, and wow. Again, so much amazing flavor in all three of these offerings, I was in heaven!
Last up was their bacon-wrapped garlic peppercorn pork tenderloin. While I am not much of a pork guy (too dry and boring), Meat District worked their magic on this one, and the results are pretty great. Bacon makes everything better, as does garlic peppercorn. Juicy, flavorful, yummy.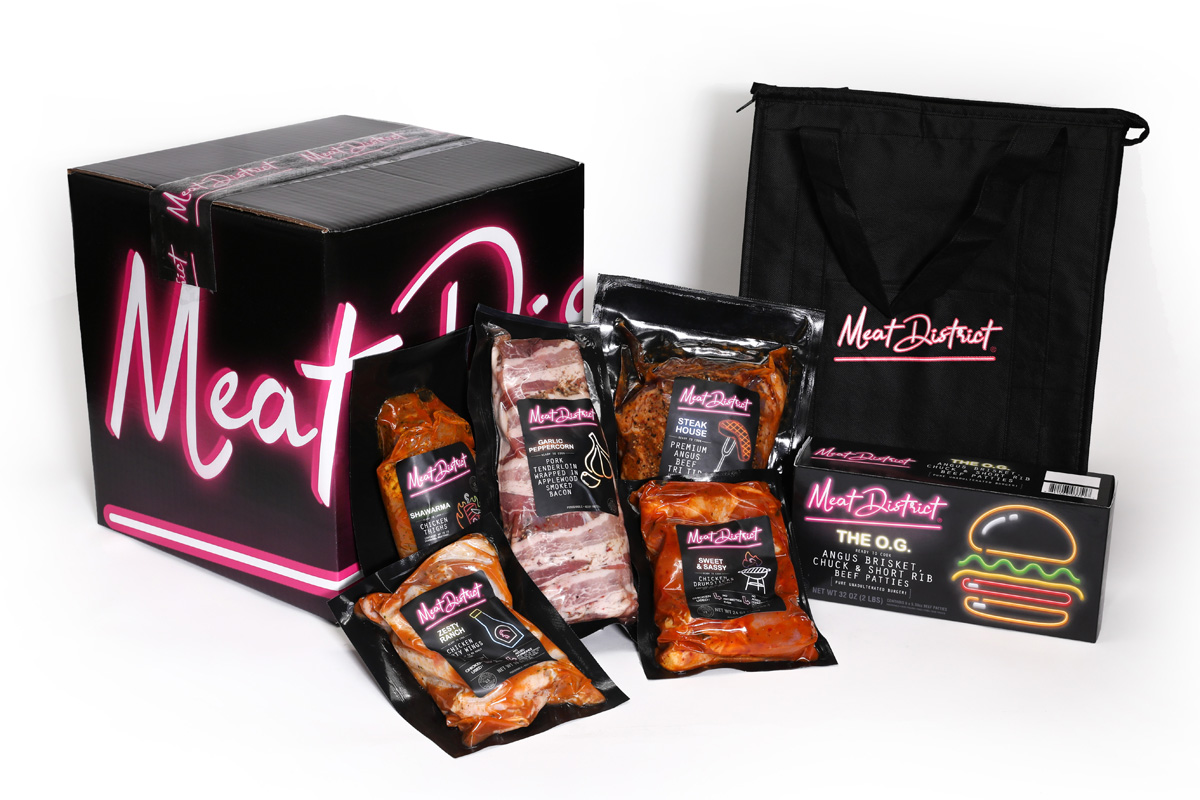 All in all, Meat District really knocked it out of the park, and any serious griller would be lucky to wake up and find this meat-sweat inducing box of tastiness under the tree. (Of course, since the meat comes frozen, you might want to put the meat in the freezer and just wrap the empty box, with a note to go check the freezer).
You can purchase the Ultimate Grilling Pack directly from Meat District's website for $99.95, with free shipping. In addition, you can find various Meat District products at supermarkets nationwide, including Albertson's, Kroger, Ralph's, Pavilions, Vons, Winn Dixie, Food Lion, Stater Brothers and Hy-Vee. Check the product locator to see if it's available locally.
Bon appétit!