ColdSnap Whips Up Soft-Serve Ice Cream Using Keurig-Like Pods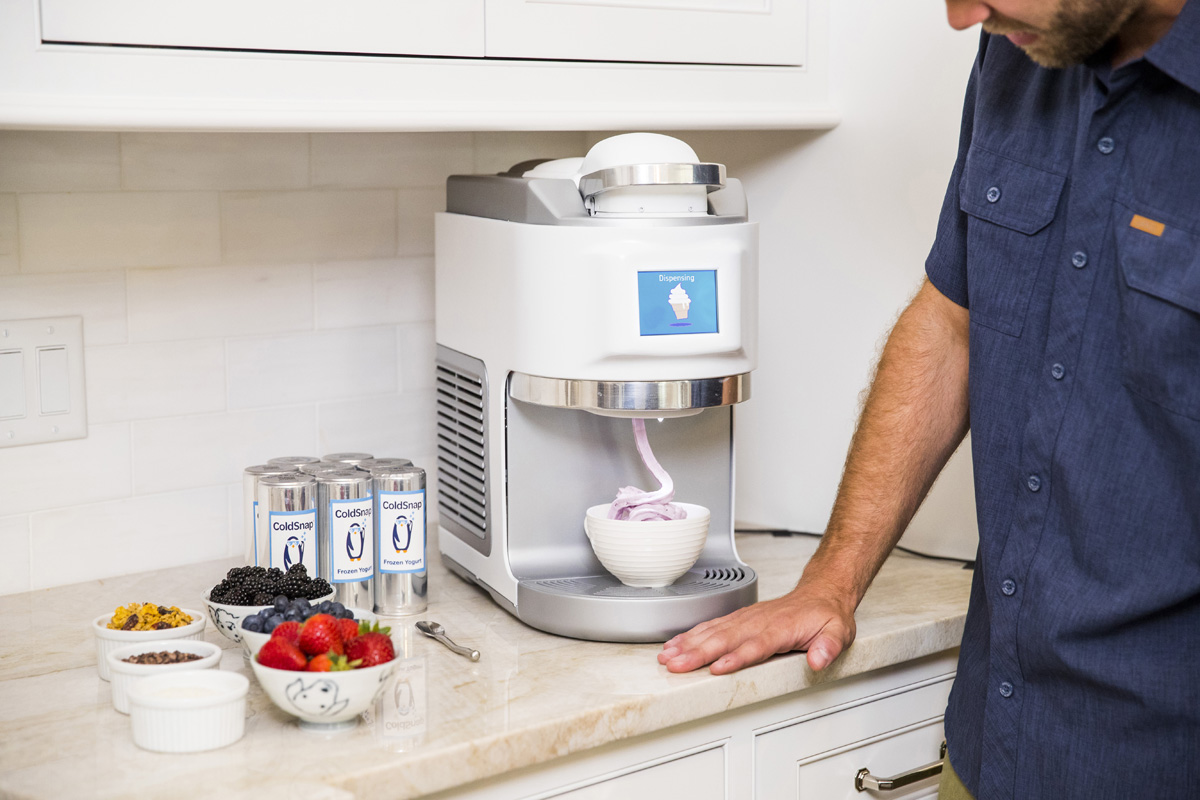 While making homemade ice cream is nothing new, it's a tedious and time-consuming process. Enter ColdSnap, a rapid freezing appliance that takes a Keurig-like pod approach to ice cream, turning a room temperature canister into a tasty frozen treat in less than two minutes!
As you can see, the ColdSnap machine looks much like the popular coffee maker. Simply place a shelf-stable, ambient temperature ColdSnap pod of your choice in the machine, wait 60-90 seconds for the contents to freeze and dispense, then sit back and enjoy your cold confection of choice, including ice cream, frozen yogurt, frozen coffee, frozen smoothies, frozen protein shakes, and frozen cocktails.
Once you're done, just remove the empty pod from the machine, toss it in the recycle bin, and the ColdSnap is ready for its next customer. No cleanup of the ColdSnap machine is necessary. In fact, ColdSnap is such a revolutionary idea that it was selected as a CES 2021 Innovation Award Honoree.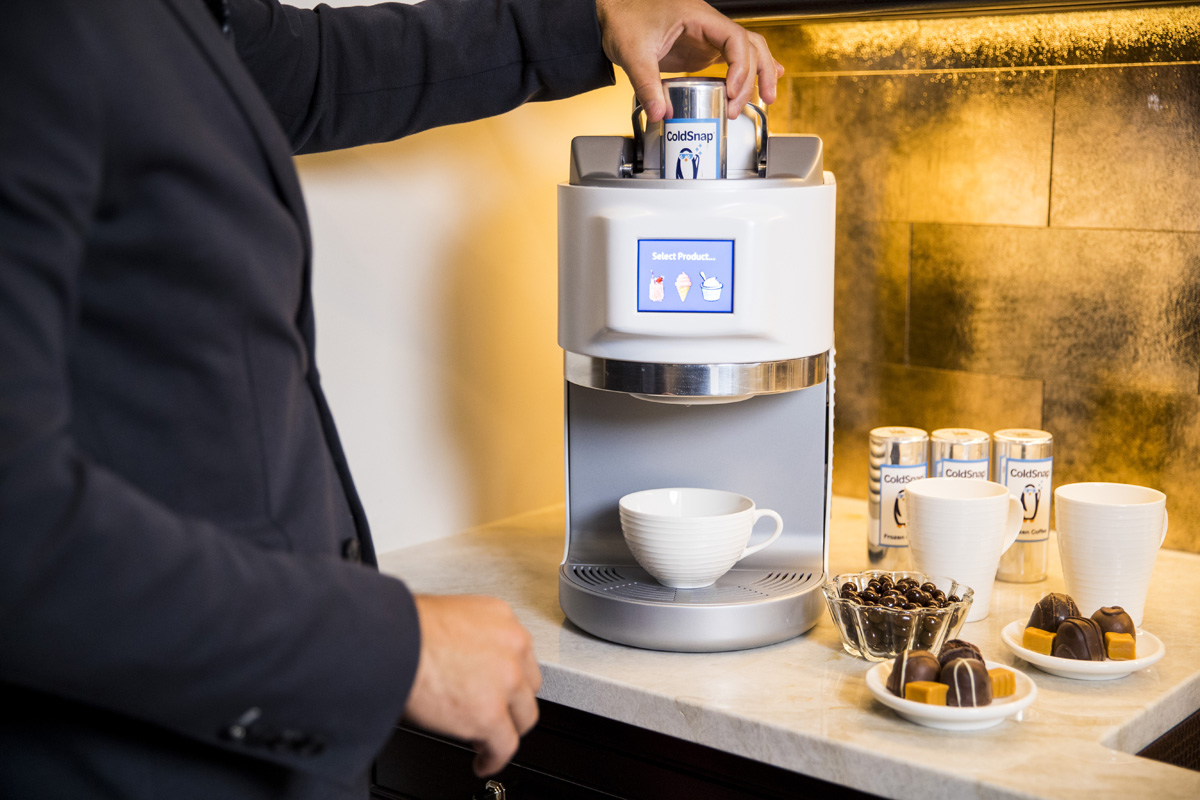 "We are honored to receive this prestigious CES award for our ColdSnap system," said Matthew Fonte, President of Sigma Phase, Corp. "We have assembled a first-class team and, together, we are moving quickly to create something exciting that doesn't exist on the market today.
ColdSnap's patented technology has the promise to disrupt the global ice cream market with its delicious, personalized, frozen confectionery experience. Our mission is to transform the way frozen confections are produced, transported, purchased, and enjoyed. The ColdSnap system will be released in 2021 – we look forward to sharing ColdSnap with you!"
Pricing for the ColdSnap has yet to be finalized, but the machine is expected to cost between $500-$1000, with pods costing $2.99 each. According to ColdSnap's website, the machine will be available for purchase in the second quarter of this year on ColdSnap.com.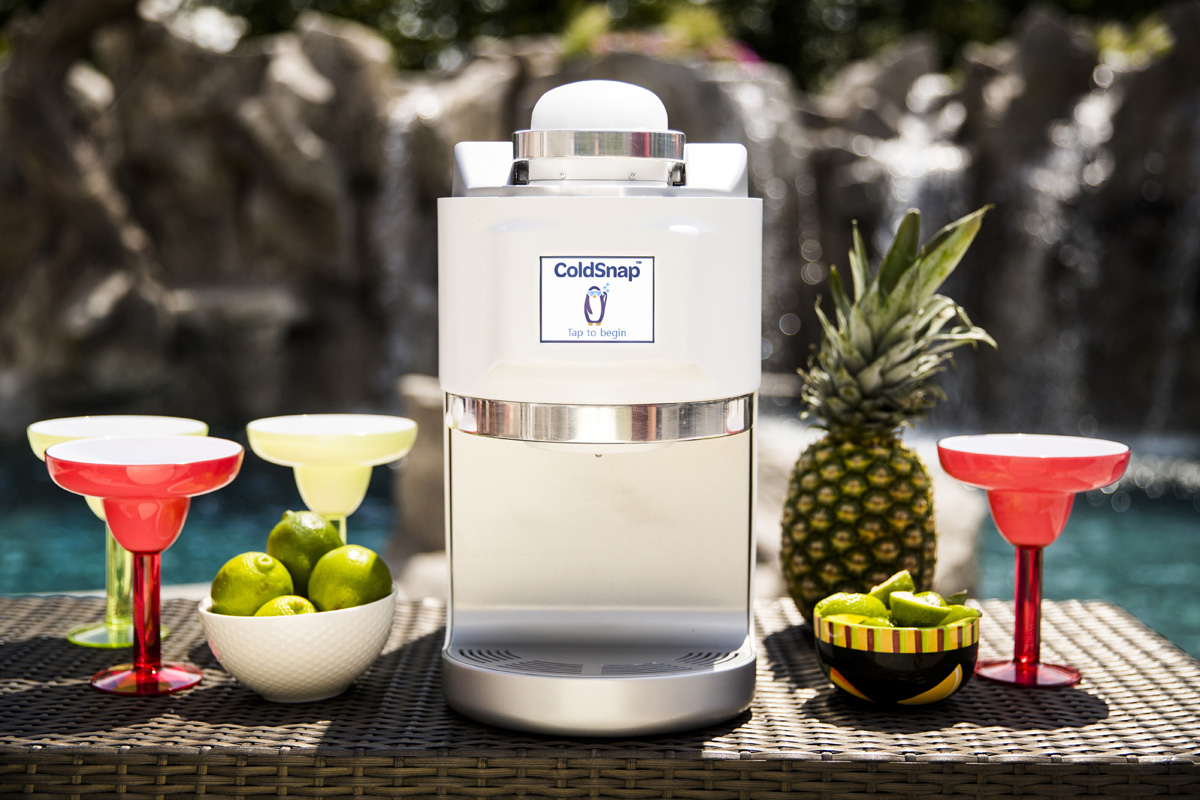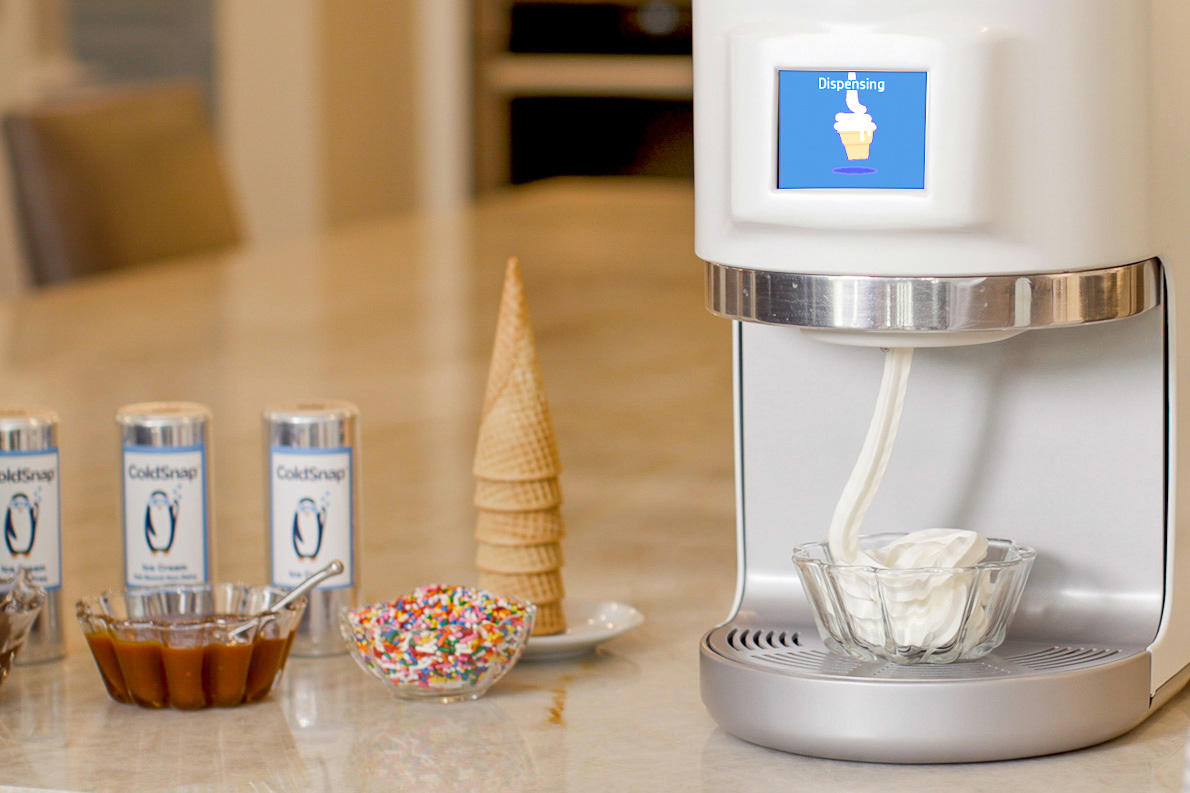 While that's quite a hefty price tag for the machine, if there is one thing the Keurig has shown us, it's that people are willing to spend extra money in the name of convenience. I only indulge in soft-serve a few times a year, so it's probably not for me. But if you've got kids and want to cut down on trips to the ice cream shop, this is just the ticket!
What do you think of ColdSnap's on-demand frozen treat machine? 🍦🍨
Photos courtesy of ColdSnap