Guys, It's Time To Step Up Your Skincare Game With Douxds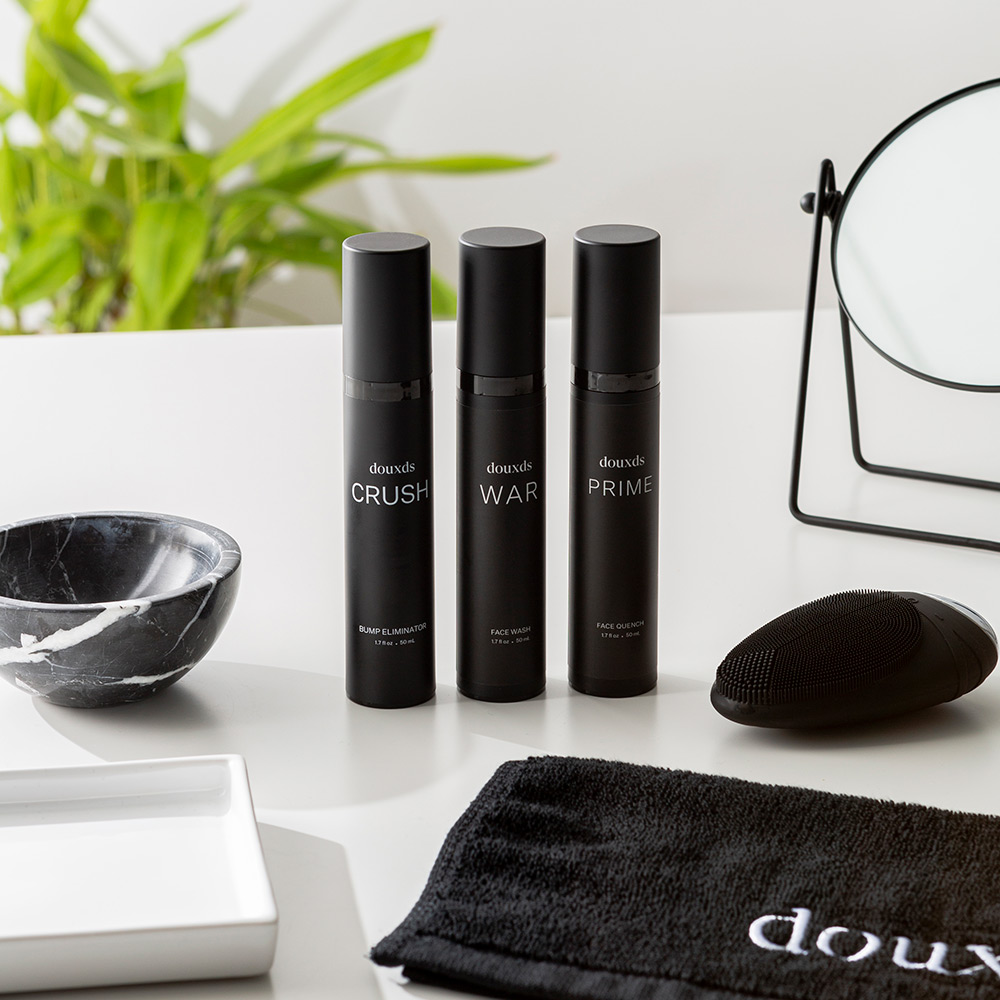 If you've ever lived with a woman, you know just how much time and effort they put into their skincare. We're talking cleansers, exfoliators, moisturizers, sunscreen, and more. But for most men, skincare is an afterthought. We take a shower in the morning, washing our faces (maybe with soap?), towel dry afterwards, and get dressed. That's it!
Your skin deserves better, and over time all those years of neglect can catch up with you. That is why you need to employ a daily skincare routine and stick with it. Not sure where to start? Our friends at Douxds have got you covered.
Douxds is a popular men's skincare line that was built out of necessity. Founder Damon Dixon personally experienced the frustration of dealing with skin issues for 13 years, experiencing acne and dark marks and unable to find products that worked for his skin. So he said enough is enough and took matters into his own hands, developing a no B.S. solution to common skin issues men face. As they say, necessity is the mother of invention.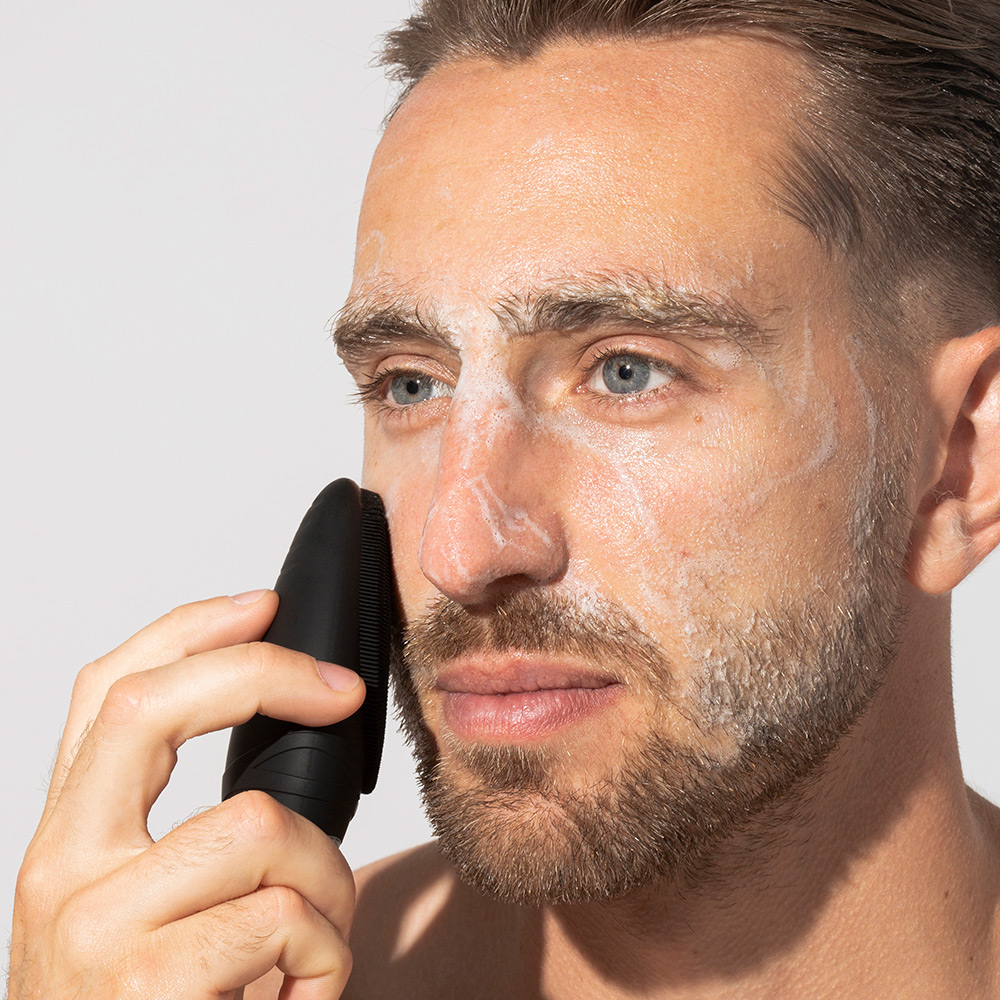 Needless to say, if you've been suffering from acne, razor bumps, dark marks, dry skin, signs of aging, or other skin issues, you should check out the various innovative products Douxds offers that address common skincare concerns faced by men. Their flagship offerings include:
1. FLEX Face Brush: This vibrating facial brush is designed to exfoliate the skin and unclog pores effectively. Its silicone bristles and sonic vibration technology penetrate deep into pores, eliminating impurities and leaving the skin refreshed and rejuvenated.
2. WAR Face Wash: WAR is a potent face wash formulated with Activated Coconut Charcoal and Organic Aloe. It actively absorbs dirt and impurities, while the cooling sensation soothes the skin, making it an ideal solution for eliminating irritants and promoting healthier skin.
3. PRIME Face Quench: PRIME is a nourishing moisturizer enriched with a blend of essential vitamins (E, B5, and C) that encourages healthy oil production. This results in a balanced complexion, minimizing the appearance of excess oil while providing optimal hydration.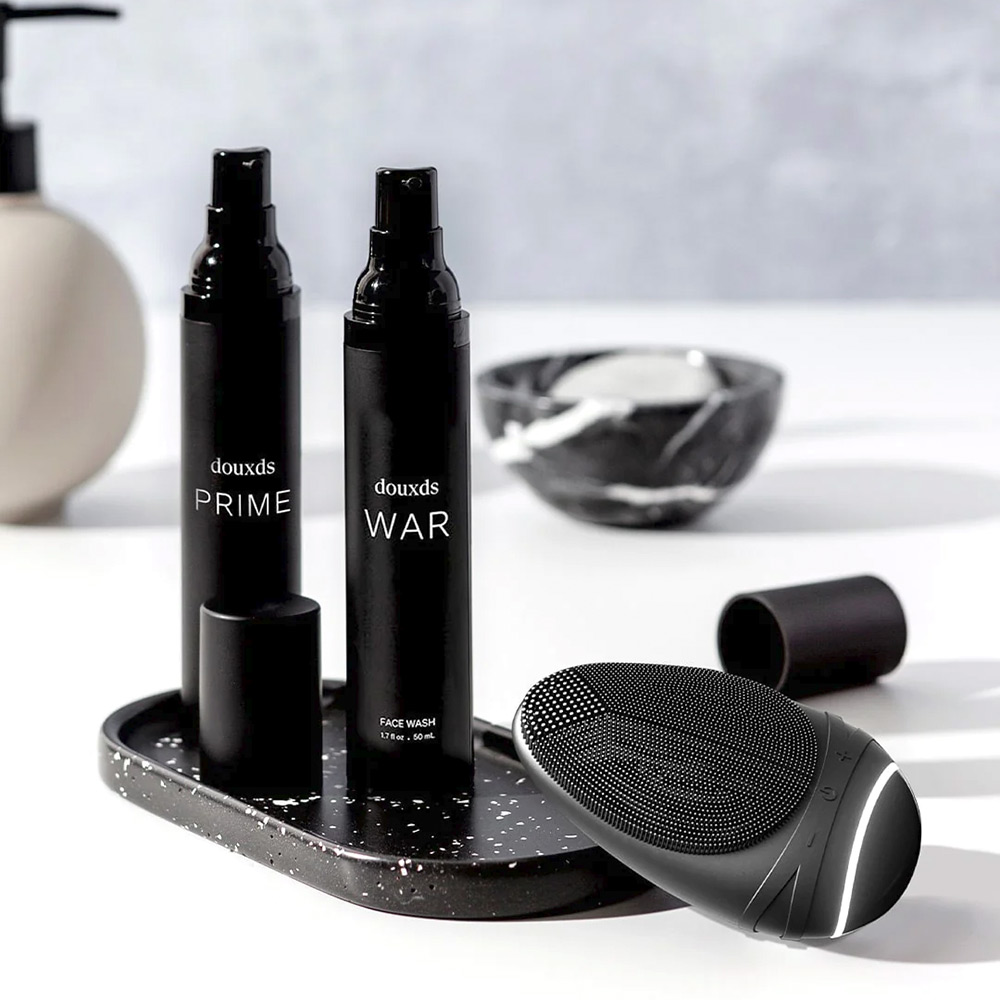 As you can see, this simple three-step process takes just minutes a day to apply, but the results are sure to please. You're sure to notice an immediate improvement in your appearance, and who doesn't want to look better and feel more confident?
Still not convinced? Just check out some of these happy testimonials:
"I can't believe I was using a rag to wash my face all these years. My acne has completely cleared up and dark marks have begun to fade." – Chris S.
"Since using the FLEX, I've noticed that the dark spots under my beard have started to lighten up and my dry skin issue has started to work itself out." – Denzel M.
"Use it daily. Skin looks better than it ever has before." – Zach S.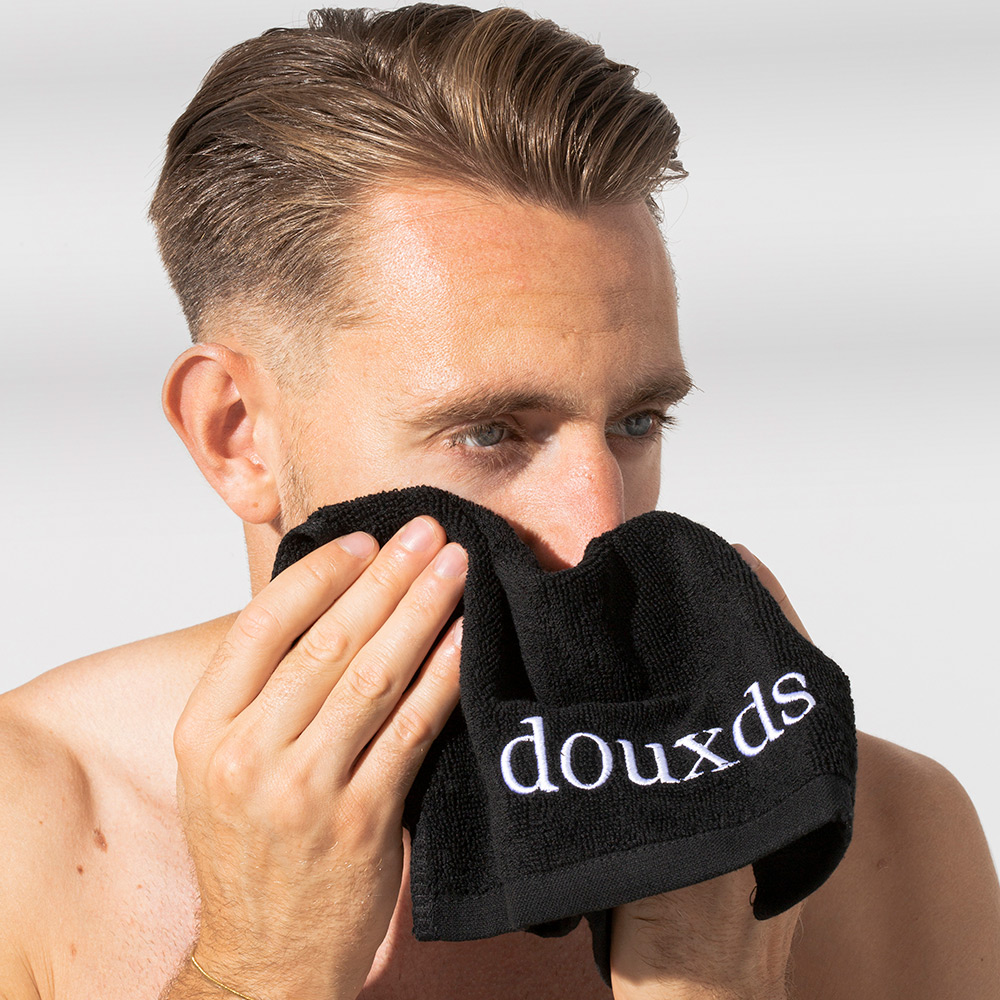 You can purchase the products individually, but personally I think The Clear Skin Set is the way to go. This bundle sells for $129.99, and it includes the FLEX Face Brush, WAR Face Wash, and PRIME Face Quench. It's a skincare system sent from the heavens to battle acne, razor bumps, dry flakes, dark marks, and wrinkles without hesitation.
So what are you waiting for? Head over to the Douxds website, place your order, and get ready for clearer and smoother skin instantly, with results to last a lifetime.