Essential Gear For Your Summer Camping Trip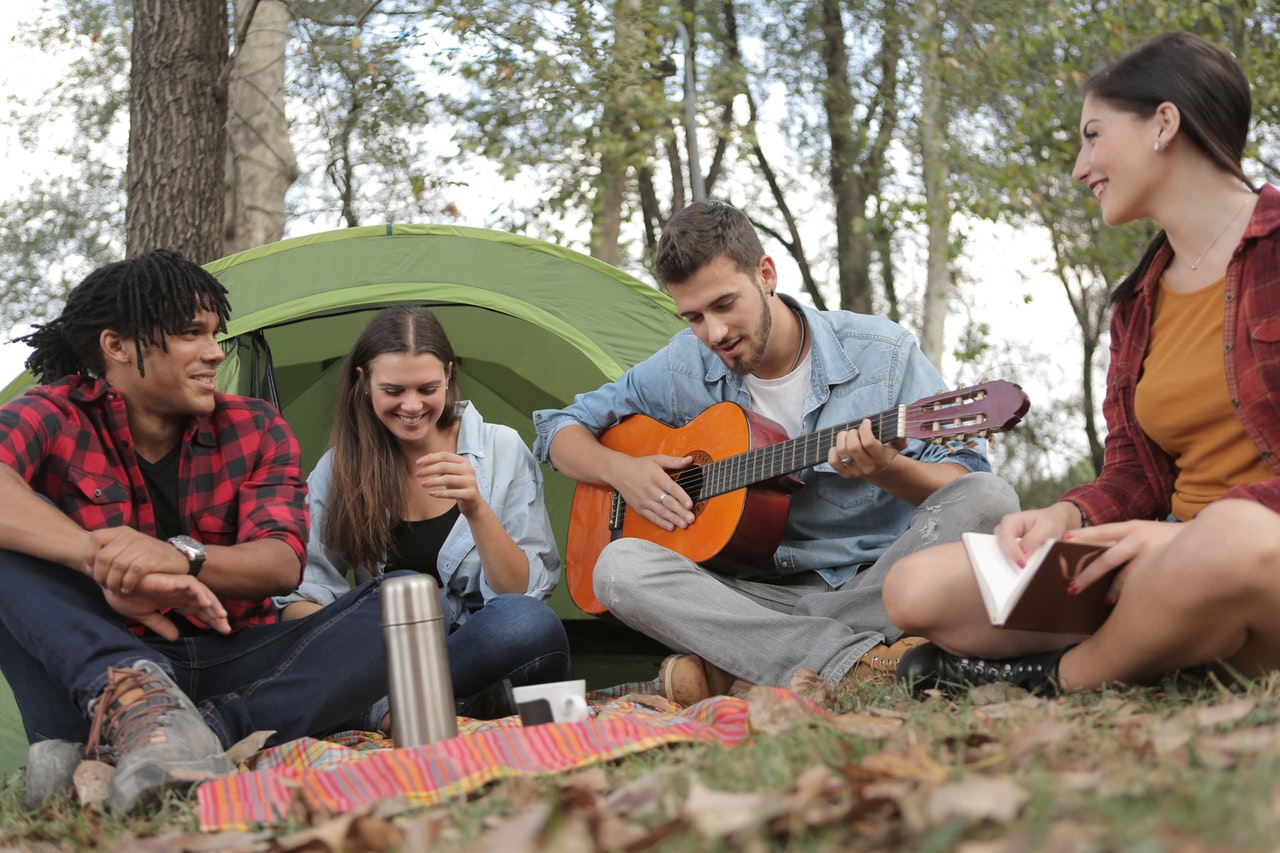 Sure, we all know camping is supposed to be about reconnecting with the great outdoors and getting away from it all. Still, we love modern conveniences, and there's no reason why we should have to give up comfort, accessibility and convenience just because we are away from home, right? We have compiled a list of some helpful, if not totally necessary, camping summer gear that can make your outing just a little more enjoyable.
Personal GPS
If you're out camping, when you want a break from sitting around the campfire or playing Go Fish, you might want to go hiking or for a walk among the trees. This would be a good time to break out your personal GPS, which can be something as small as a device that fits on your key ring. Not only can you mark where you started, but you can program several different positions that you need to navigate. Make sure to look for a waterproof and backlit unit so it's safe in the rain and can be read at night.
Rugged Speaker
It's always nice to have music playing in the background during leisure activities, and camping is no different. Consider adding a rugged waterproof speaker to your gear bag. Using Bluetooth technology, these devices can broadcast crystal-clear sound while also serving as a telephone speaker when needed. You can even leave it floating near you at the lake while you paddle around in your kayak!
Carabiner Watch
It's easy to lose track of time while communing with Mother Nature. What's more useful than a watch you can easily clip on to your belt loop using the carabiner-style latch? Make sure to find a model that has clock hands that light up and, ideally, an LED illumination feature that adds a flashlight element to the utility of the watch.
Mini Shelters
The small, nylon tents that once were the staple on the sidelines of children's soccer games also work well as camping gear. When you plan to be gone from the campsite all day while playing at the river or lake, these tiny, quarter-round shelters are perfect for creating a shady spot. When the small kids need a place to nap or Grandma wants to get out of the sun after a few hours in the boat, mini tents are a great solution.
Solar Chargers
If you're dry camping or don't have access to electricity for charging your electronics, solar chargers are just perfect. The technology on these devices has improved so that they are just about as quick for charging as an outlet. You will need a sunny spot to put them for a while, though they will build and store power for overnight charging. Not sure which one to get? Globo Surf breaks down the best solar chargers here: https://www.globosurfer.com/best-solar-chargers/.
Pet Comfort
Many campers bring their four-legged friends with them on trips. But because most campgrounds require that animals be leashed, it can be difficult for you dogs to move around the campsite freely. Portable, elevated dog runs include a long strap that can be fixed between two points, then a descending strap that attaches to your dog's collar. This allows him to move free and safely around the campsite as part of the family.