BLUETTI's Super Summer Sale Is Happening Now, With Their Lowest Prices Ever!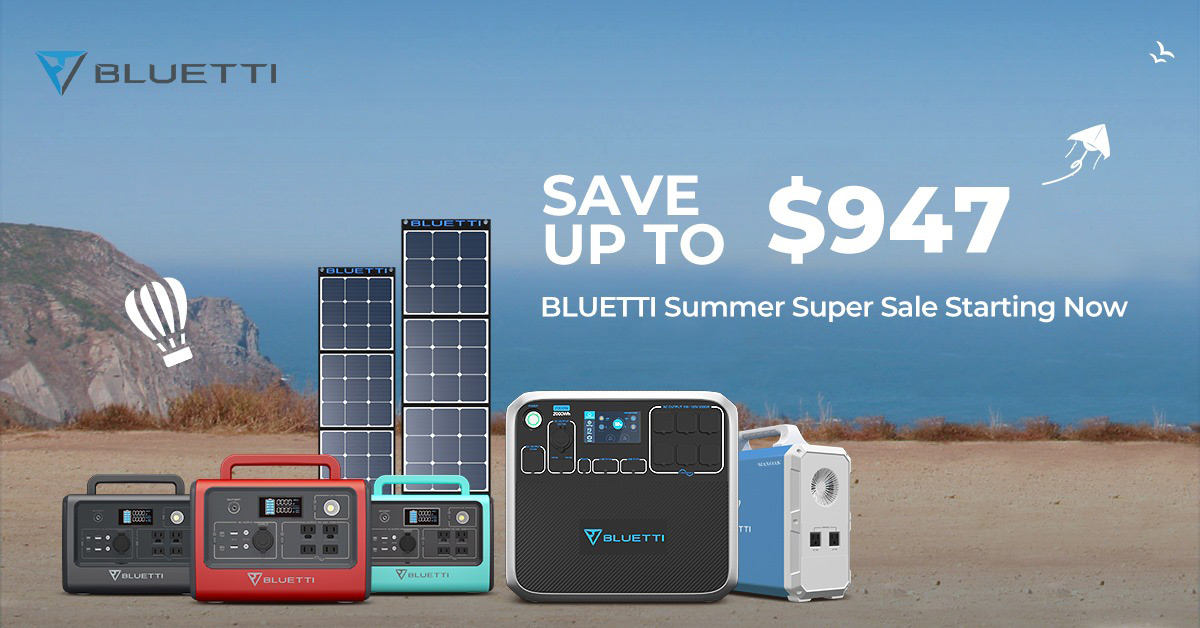 Summertime is finally here, and that means visits to the beach, hosting BBQs in the backyard with friends and family, and camping trips in the woods where you can take in the wonders of Mother Nature. The only problem is the heat! It's currently 93 degrees outside, and I have no desire to leave the comfort of my air conditioning.
But even if your travels take you off the grid, it doesn't mean you have to leave your creature comforts behind. With BLUETTI's portable solar generators, you get endless power to keep your food fresh, your drinks cold, and most importantly, keeping yourself comfortable with tower fans or air conditioners.
Now if you're regular readers of Guys Gab, you know that we've written about BLUETTI in the past, as we're big fans of their products. And why not, as they are quiet, green solutions with zero emissions that keep you powered up whether you're dealing with an electrical outage or are camping in the great outdoors, miles from the closest outlet.
Plus, they can be easily be charged up by solar panels, so you're not limited in capacity. As long as you've got sunlight, you've got a power source to keep everything humming along perfectly.
If you have been thinking about picking up a portable power generator, there's no better time than now to get one, as the BLUETTI Summer Super Sale is happening right now, with some massive discounts on their entire product portfolio, including power stations, solar panels, and more. Here are some of their most popular sellers:
BLUETTI EB70 Portable Power Station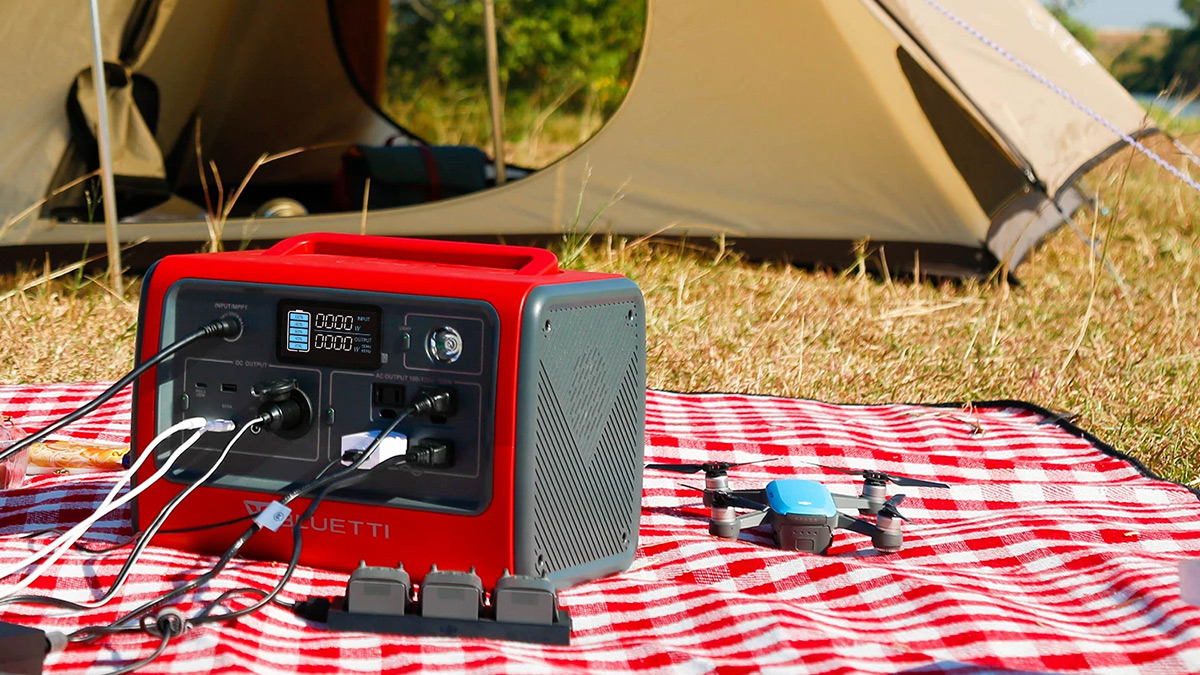 We write about the BLUETTI EB70 back in early May when it was first introduced, and to say that it was well-received would be an understatement, as it sold out in less than two weeks. But a month later, BLUETTI has now brought it back with a larger inventory in their local warehouses in California. Featuring 700W of continuous power and a 716Wh of capacity, the BLUETTI EB70 can be easily lifted by just one hand, yet it's capable of providing days of power for your portable fridge on the road or keeping your tower fan running for several hours.
It's got 4 110V AC outlets that are good for appliances under 700W, 2 100W USB-C outlets that can be used to power a laptop, a wireless charging pad for your cell phone, 2 5V/3A USB-A ports, 2 12V/10A DC outputs, and a 12V/10A car port. You can charge up to 12 devices at once! For their Summer Sale promotion, you can get $100 off the EB70, or $210 off the EB70/SP200 solar panel combo.
BLUETTI AC200P Portable Power Station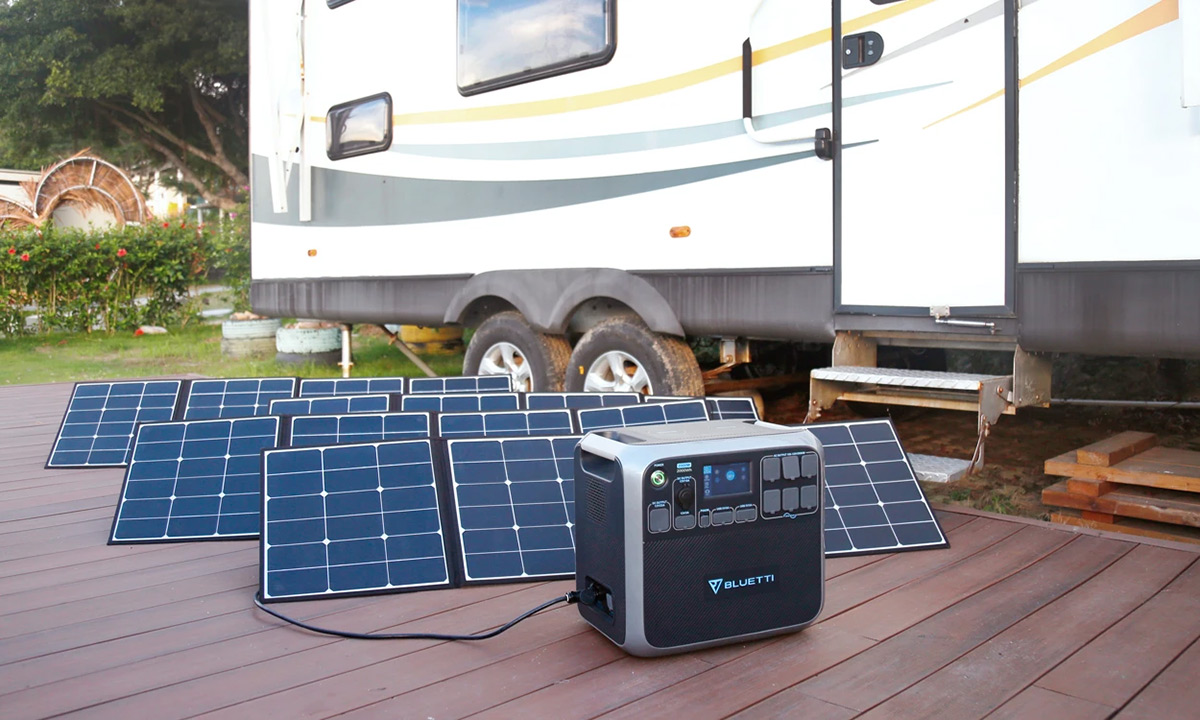 After pulling in a staggering $6.7M from a crowdfunding campaign in July 2020, and with tens of thousands of AC200P units sold within the past year, the BLUETTI team is now offering the lowest price ever for their sub-flagship portable solar generator: $1,599. Packed with 2000W of continuous AC power, an enormous 2000Wh of capacity, and utilizing the most durable, safest LiFePO4 chemistry, the BLUETTI AC200P is undoubtedly the most competitive solar generator for its price.
It can power all your needs from a household fridge to an 8,000 BTU portable air conditioner without breaking a sweat, and it can be charged by solar from zero to full in less than 4 hours! At $1,599, this is not only the lowest price for the AC200P, but you can also bundle the AC200P with three SP200 200W solar panels for $2,500, giving you up to 600W of clean solar power to keep your AC200P topped off! (Previously, you could only get the bundle of three 120W panels for the same price in the past!)
BLUETTI EB150 and BLUETTI EB240 Portable Power Stations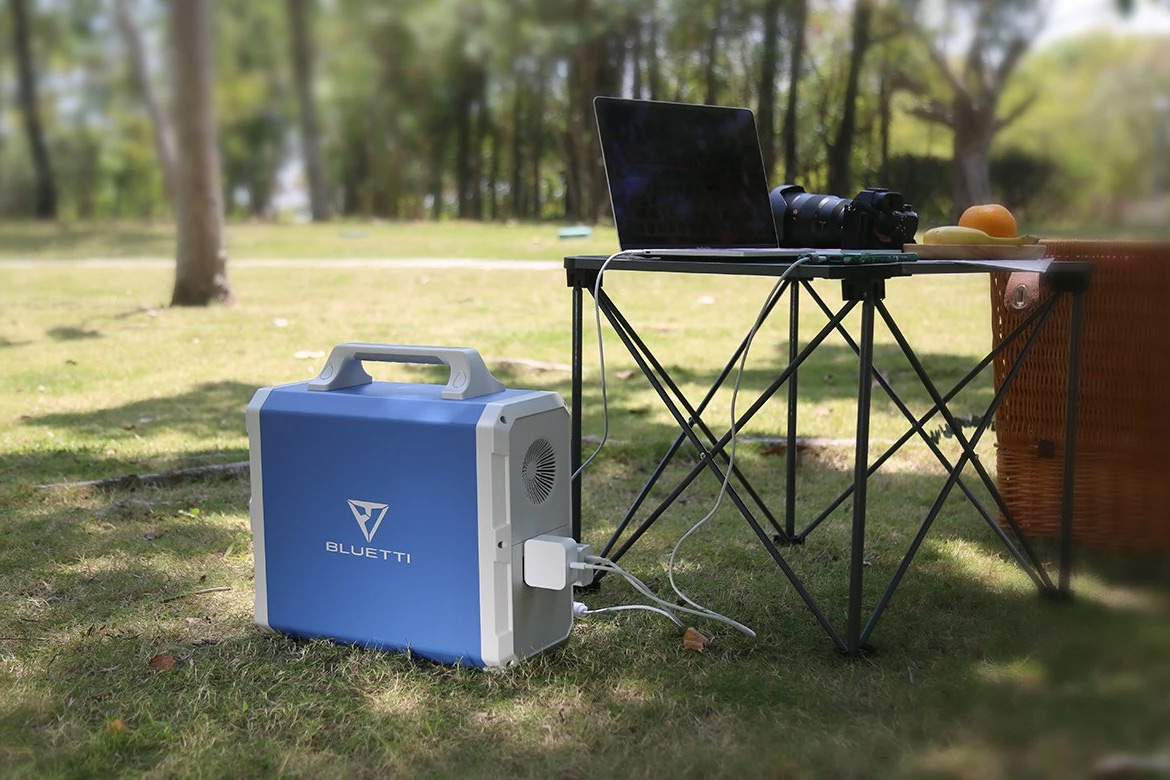 The BLUETTI EB150 and EB240 are all-in-one power generators which originally launched in 2019, with the only difference between the two being the battery capacity: The EB150 delivers 1,500Wh battery capacity while the EB240 delivers a whopping 2,400Wh battery capacity. No matter which power station you choose, you'll have plenty of power for long camping or hiking trips. The EB150 and EB240 also supports up to 500W of solar input. With prime sunshine, the EB150 can be charged from empty to full in as little as 4.5 hours or 7.2 hours for the EB240.
As part of this sale, BLUETTI is offering a record $400 discount on the EB150 and a whopping $500 discount for the EB240. At $899 and $1,399 respectively, these units are at RECORD LOW prices. At these prices, the competition will find it hard to beat! And with the combo of two SP200 200W solar panels, you can save even more!
Needless to say, there are some great deals to be had. But with prices these low, they'll be gone before you know it. So if you're in the market for one of these, take advantage of the BLUETTI Summer Super Sale today, and power up your summer with style!