BLUETTI AC300 & AC200 MAX Power Stations Deliver Some Serious Power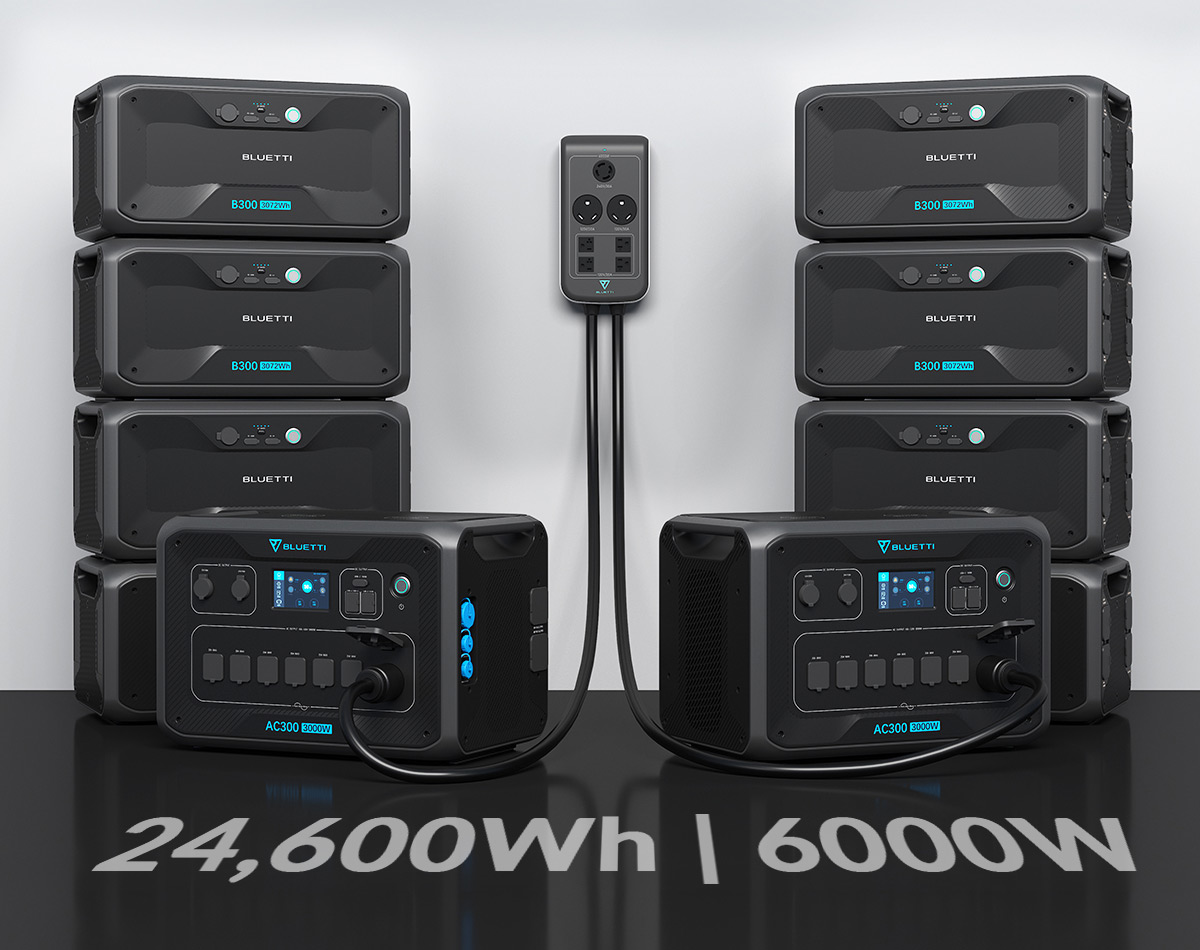 If you are someone who loves spending time in the great outdoors, you know how great it is to get away from it all and behold the beauty of Mother Nature. But you also know how hard it is to leave your creature comforts behind. That's why power stations are so popular, giving you electricity even when you're off the grid, to keep your food & drinks cold, your digital devices charged up, and to keep yourself comfortable with tower fans or air conditioners.
Power stations like these are also invaluable when a natural disaster results in an unexpected power loss, whether from wildfires (California), a historic winter storm (Texas), or a hurricane that takes out some power lines (Florida). Needless to say, if you live in an area that's prone to things like this, it's probably a good idea to invest in a portable power station.
We're a big fan of BLUETTI portable power stations. They're a leader in the space and they've got a range of stations for every need. Last year saw the launch of their AC200, which was a huge success, raising a whopping $6.7 million on the crowdfunding platform Indiegogo. Now they're back with 2 new models that are more powerful than ever, yet still extremely flexible.
BLUETTI AC300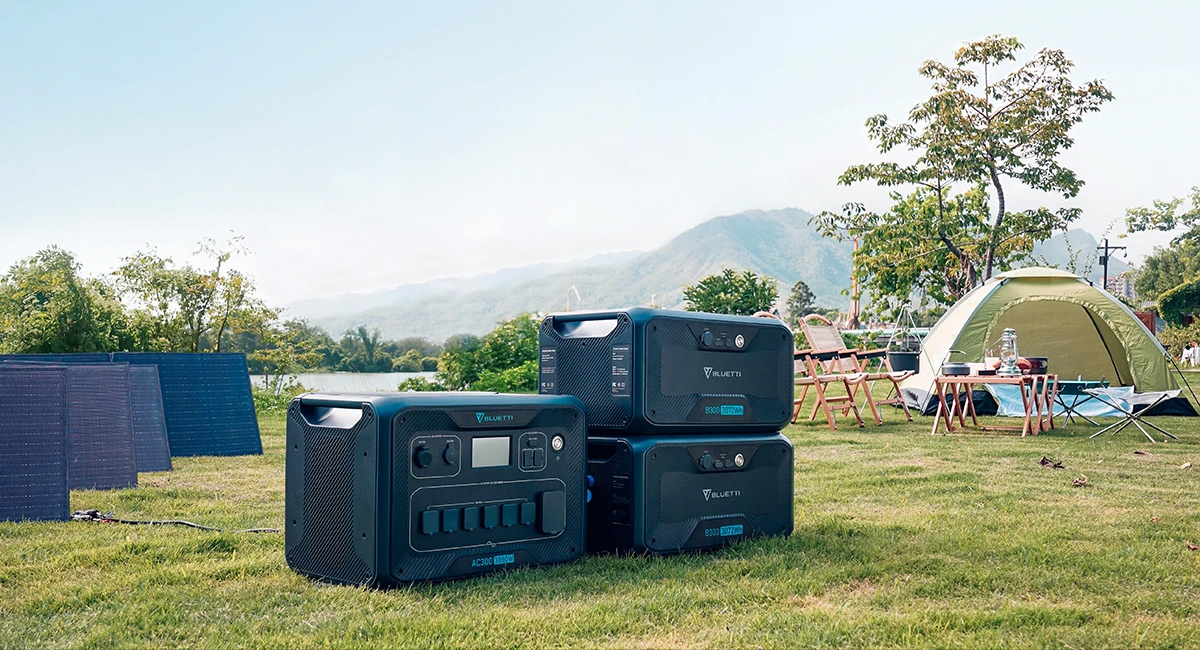 First up is the BLUETTI AC300, featuring a new modular design in lieu of an internal battery pack. This is a rather interesting move for BLUETTI, but as you'll see, the benefits of a modular design are undeniable. Not only does this significantly reduces the weight of each single unit, but it also allows you to replace any or all batteries, if necessary, in the future. Since you can carry each module individually, it won't be so trying on your back either. And the fact that the expandable battery modules (B230 & B300) are hot-swappable is pretty great.
Under the hood, there is a 3,000W pure sine wave inverter and an MPPT controller which can support up to a staggering 2,400W of solar charging. A single AC300 power station supports up to four battery packs for a whopping total of 12.3kWh of capacity. Still need more power? With BLUETTI's Fusion Box Pro, you can connect two AC300s to double the power and capacity at the same time!
That means up to 6,000W of continuous power, 24.6kWh capacity in total, and 10.4kW of solar input capability! This setup can be an emergency power center and run your home essentials for over a week, or with enough solar panels, you can even run your entire whole house, off the grid, pretty much indefinitely. How awesome is that?!
BLUETTI AC200 MAX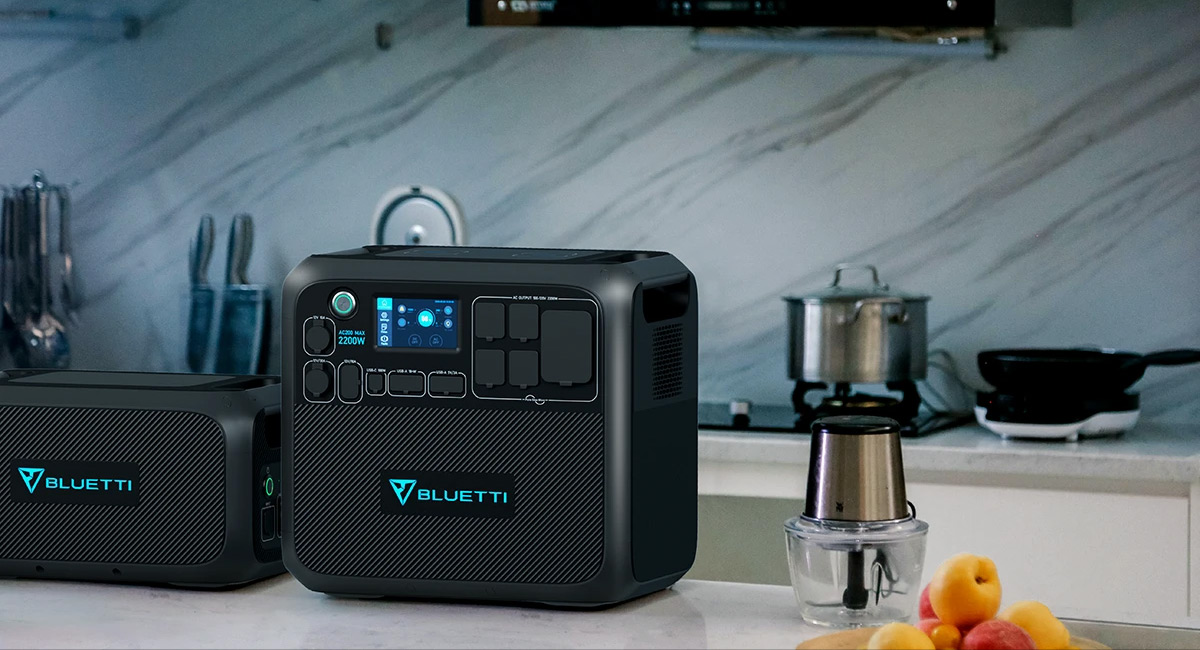 While the new BLUETTI AC200 MAX looks near identical to their popular AC200P, there have been many changes and improvements that make the AC200 MAX an attractive portable power generator in its own right.
The AC200 MAX features higher continuous output power at 2,200W from its pure sine wave inverter, a 100W PD3.0 USB-C port, an upgraded MPPT controller which now handles up to 900W of solar input and a built-in 30A NEMA TT-30 outlet designed especially for RV owners.
Like the AC300, the AC200 MAX also supports expandable battery packs, with room for up to two additional packs, using either the BLUETTI B230 (2048Wh) or B300 (3072Wh). With two B300's, you can easily expand your AC200 MAX to a massive 8192Wh of capacity to run all of your essential needs at home or on-the-go for hours, days, or even more than a week!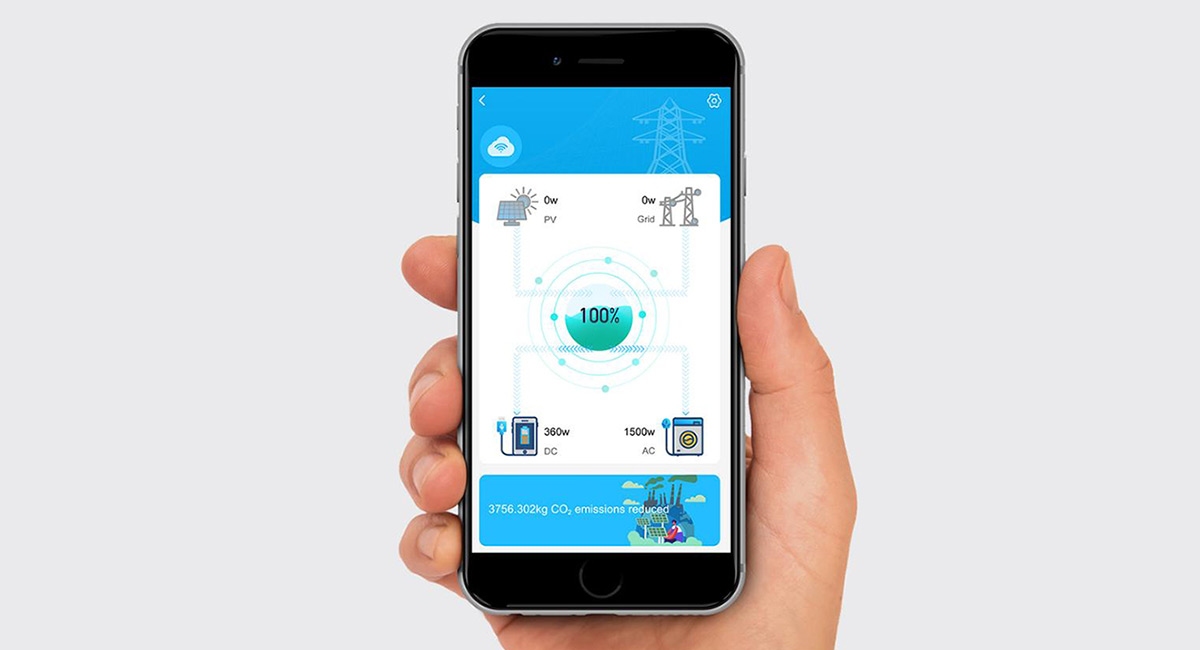 The BLUETTI AC200 MAX also supports a Bluetooth connection (finally) and can be controlled wirelessly with the new BLUETTI Smartphone App (iOS & Android). You can use the app to monitor, control, and optimize your power usage very easily.
Both of these powerful, heavy-duty power stations will be launching on BLUETTI's website in the near future, with orders for the AC200 MAX and B230 battery modules to begin in late August 2021 and will be delivered as quickly as three weeks, while the BLUETTI AC300 and B300 will arrive later in September 2021 and will also be delivered as quickly as two weeks.
You may join their official Facebook Launch Group for more information and subscribe to their emails on their product pages for super early bird pricing when the new models are available.