When Only The Manliest Blender Will Do, Get Him A Blendtec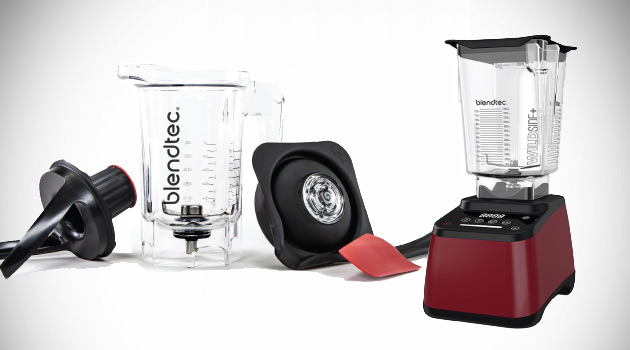 Last night's episode of Art Mann Presents had him visiting the Nightclub & Bar Show in Las Vegas, a show I desperately want to check out one of these days. At one point in the show, he stopped at the Blendtec booth, where they showed off their amazing blenders.
Now if the name Blendtec sounds familiar to you, it might be from their crazy Will It Blend series on YouTube, where Tom has throw everything from a hockey puck to an iPhone to a new Apple Watch into the blender. It's kind of cringe-worthy to watch, but it's pretty amazing how it's able to destroy anything they throw it's way.
Unable to resist the raw power of the Blendtec, I picked up a Blendtec Designer 625 awhile back, a freaking beast of a blender. If Home Improvement's Tim "The Toolman" Taylor had a blender, it would have been one of these! But he wouldn't be yelling "MORE POWER". because this bad boy has more than enough to blend anything that comes it's way.
Saying that I'm happy with my Blendtec might be the understatement of the year. I'm constantly telling people about it, and I use it ALL THE TIME – For protein shakes, smoothies (veggies don't taste so bad if you blend them up with fruits and stuff), Oreo milkshakes, and even frozen margaritas.
With Father's Day right around the corner, now's the time to start dropping hints about what you really want. At nearly $500, it's definitely not cheap, but you get what you pay for. And aren't you worth it??