BLUETTI EB70 Portable Power Station Is A Must-Have To Keep You Juiced Up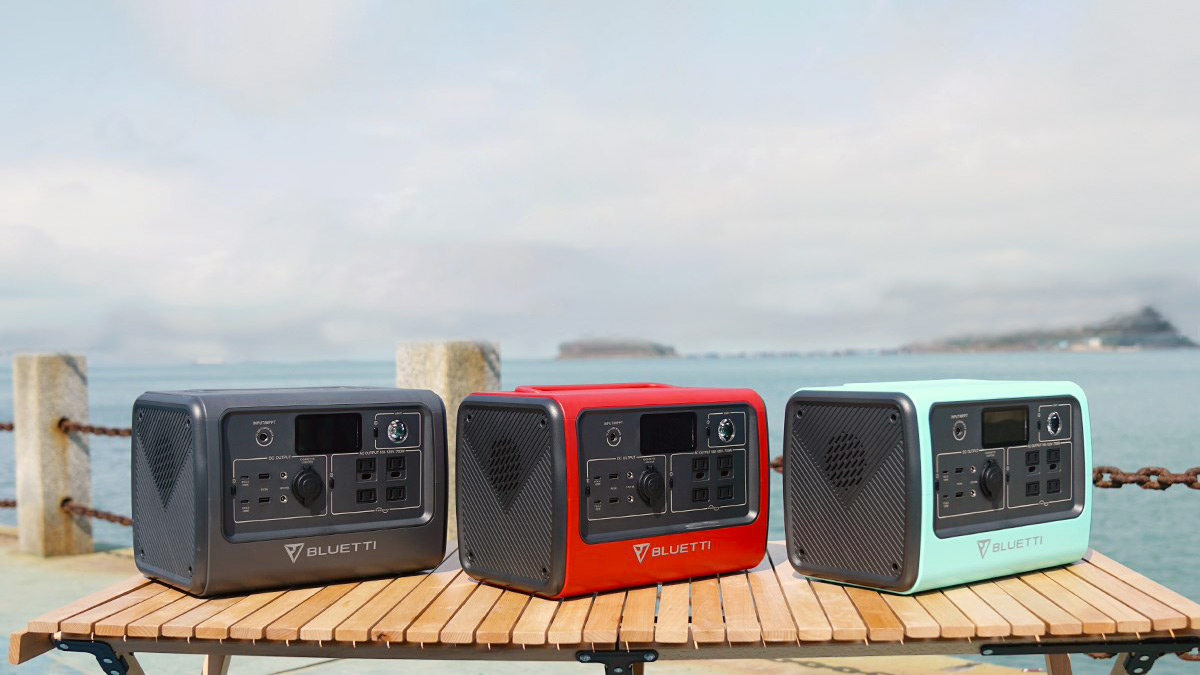 Everyone takes electricity for granted, until there's a major power outage and you realize just how reliant we've become upon it. We saw it firsthand with that winter storm that paralyzed Texas recently, not to mention when the California wildfires forced the utility company to cut power for safety reasons. And when hurricanes make landfall, they usually knock down a few power lines along the way and take down power for days at a time.
But it's not just natural disasters. If you're someone who's into outdoor activities like camping or overlanding, you know that there's not always an electrical outlet when you want one, and there are few thoughts so fundamentally terrifying to the modern people than being without power when you need it. That's why it's time to invest in a portable power station.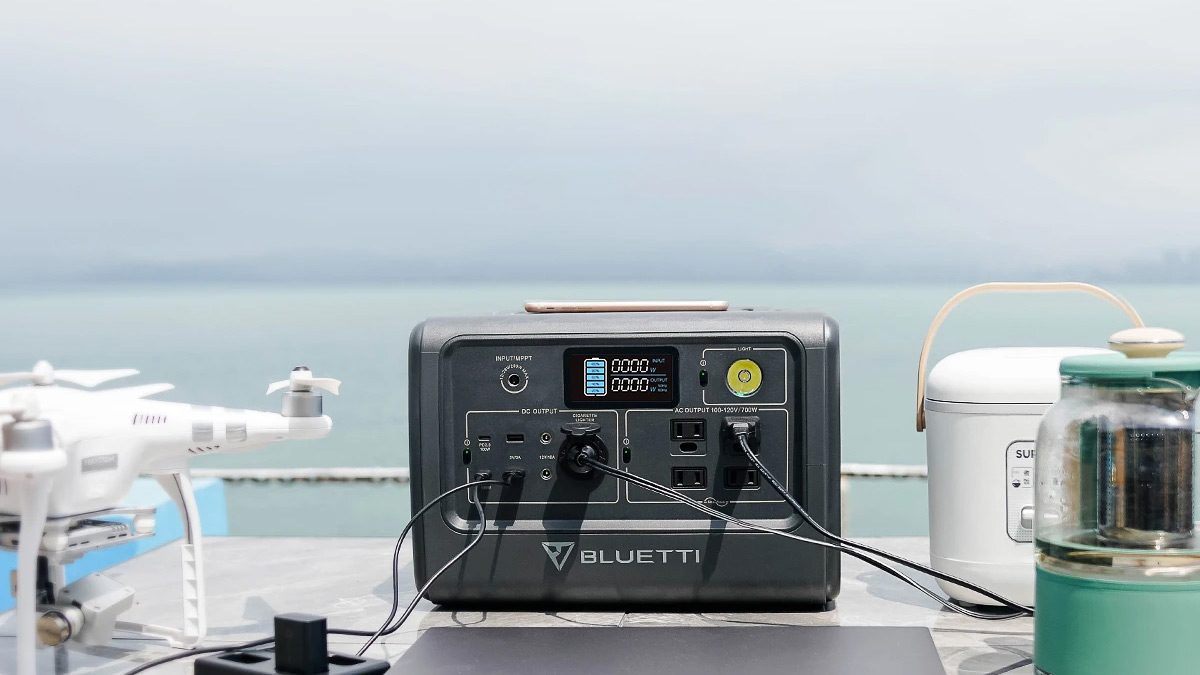 Following their hugely successful crowdfunding campaign for their flagship model EP500/Pro, the lithium power storage pioneer BLUETTI has released another much smaller portable power station for a larger crowd, the 716Wh/700 watts EB70 portable power station. They've also got a 200W foldable solar panel called SP200. This combination will give you an eco-friendly solar generator that can provide power for everything from smartphones, laptops to appliances.
Design wise, the EB70 has a fire-proof ABS + PC material case plastic exterior, it's available in three colors (Mint Green, Space Gray or Vibrant Red), it's got rubber feet underneath to keep it in place, and it has a solid foldable handle to carry it around with. It's also nicely balanced, and it weighs just 21.4 pounds, so you can carry it around with ease.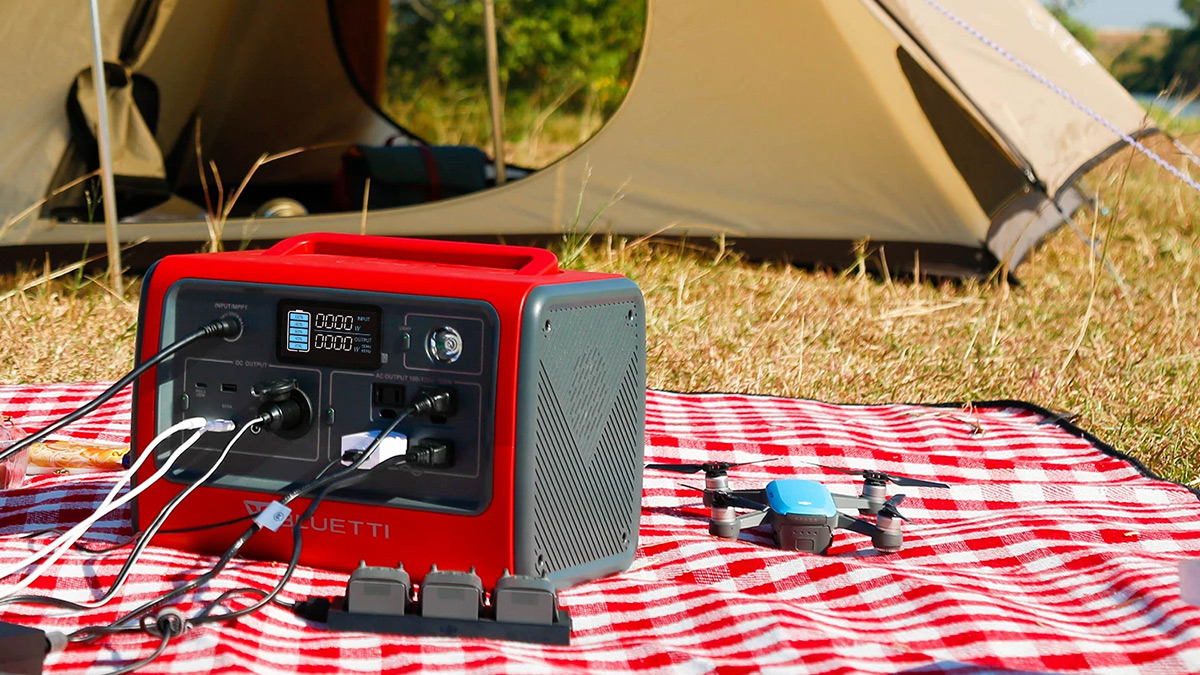 As we mentioned, this model comes with a massive 716Wh capacity and 700W rated wattage, making the EB70 an ideal power station for appliances like mini-fridge, air pump, laptop, and more, whether you are on the road, camping, or wherever. It's got 4 110V AC outlets that are good for appliances under 700W, 2 100W USB-C outlets that can be used to power a laptop, a wireless charging pad for your cell phone, 2 5V/3A USB-A ports, 2 12V/10A DC outputs, and a 12V/10A car port. Best of all, you can charge up to 12 devices simultaneously!
So how much usage can you get out of the EB70 when you're off the grid? With 716Wh, you've got enough power to charge: cell phone (46 times), laptop (8 times), tablet (20 times), lantern (53 hours), digital camera (36 times), drone (7 times), fan (17-18 hours), Nintendo Switch (96 hours), coffee maker (62 minutes). Needless to say, you'll be camping in style with all of the creature comforts you've become accustomed to.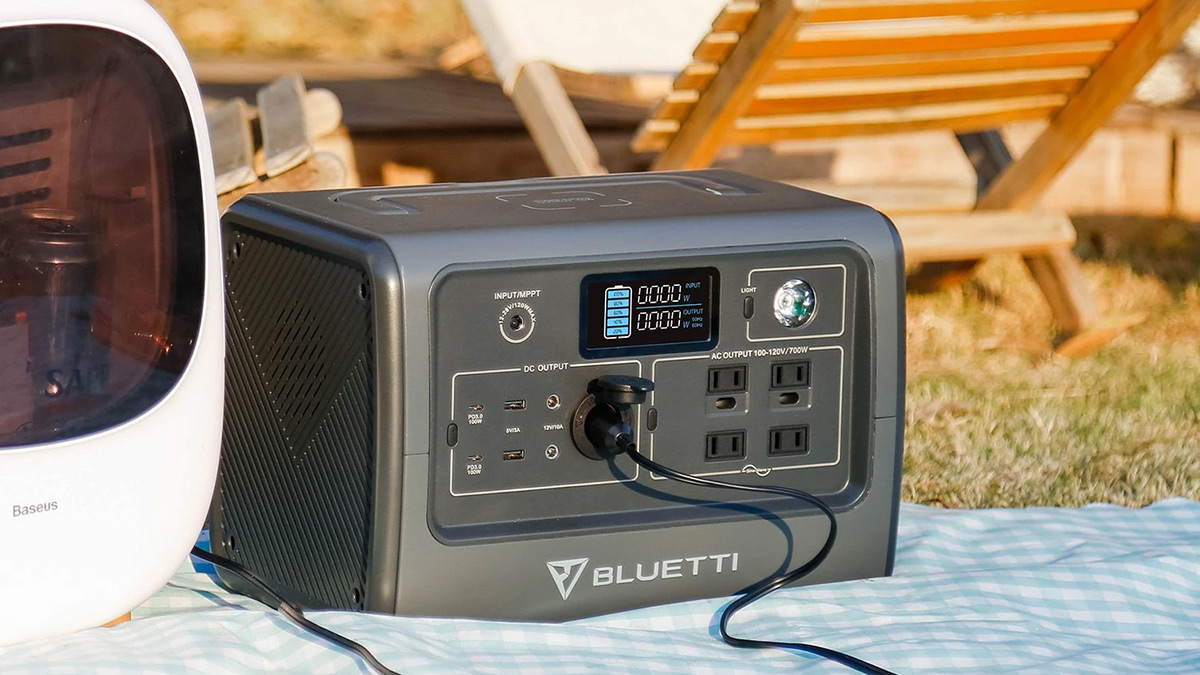 The BLUETTI EB70 features a 716Wh lithium-iron phosphate (LiFePO4) battery pack – one of the most stable, durable battery chemistry in the industry, and it can be charged 4 different ways. Using the optional SP200 solar panels, the EB70 power station can be fully recharged in 3-4 hours. It can also be fully recharged from an AC wall outlet (3-4 hours), through a 12V car outlet (7-8 hours), or with a gas-powered generator (4-6 hours). And with BLUETTI's self-made BMS controller, the unit can last over 2500+ charge cycles before reaching its 80% capacity.
Overall, there's a lot to like about the BLUETTI EB70. It's an all-around upgrade to BLUETTI's classic AC50S (500Wh/300watts), and it offers more power and capacity than competitors like Jackery and Ecoflow at a similar price point. Needless to say, the BLUETTI EB70 is undoubtedly the best choice for its price range.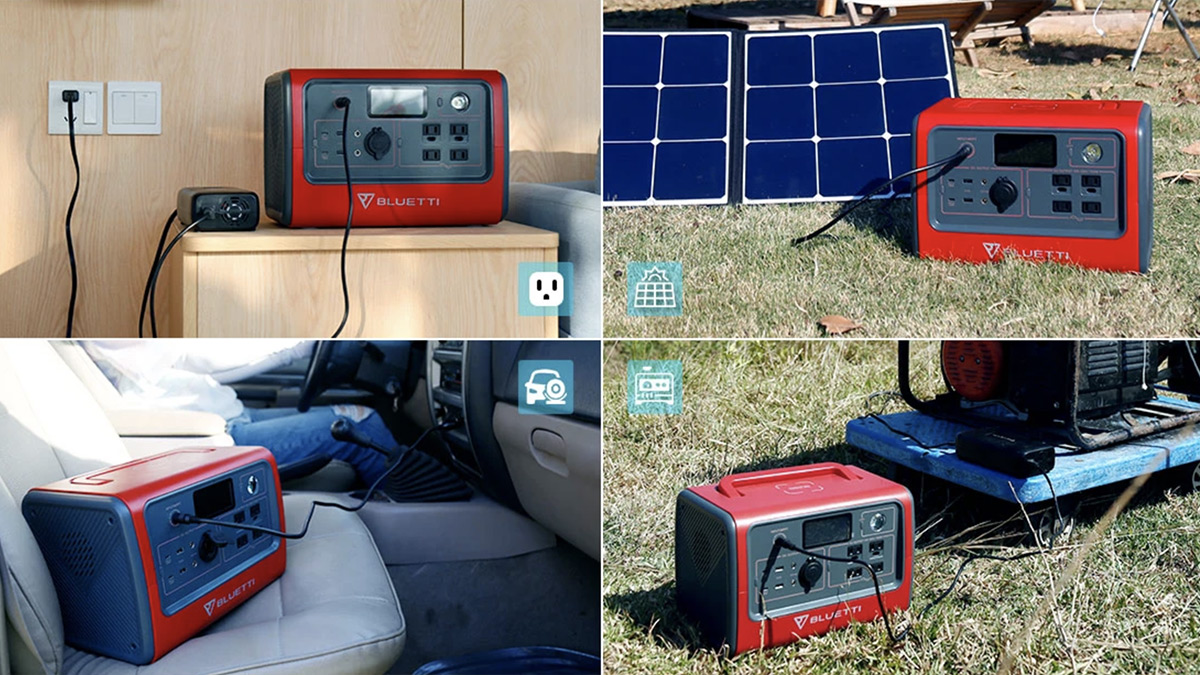 Speaking of price, the BLUETTI EB70 retails for $599, but right now there's a $99 off coupon on their website, bringing the price down to just $500. If you want to add the optional SP200 solar panel, that will set you back an additional $500 (after $49 coupon).
Visit www.bluettipower.com for more information or to purchase the EB70 with discount now.