Here's Everything Apple Unveiled At Their Spring Loaded Event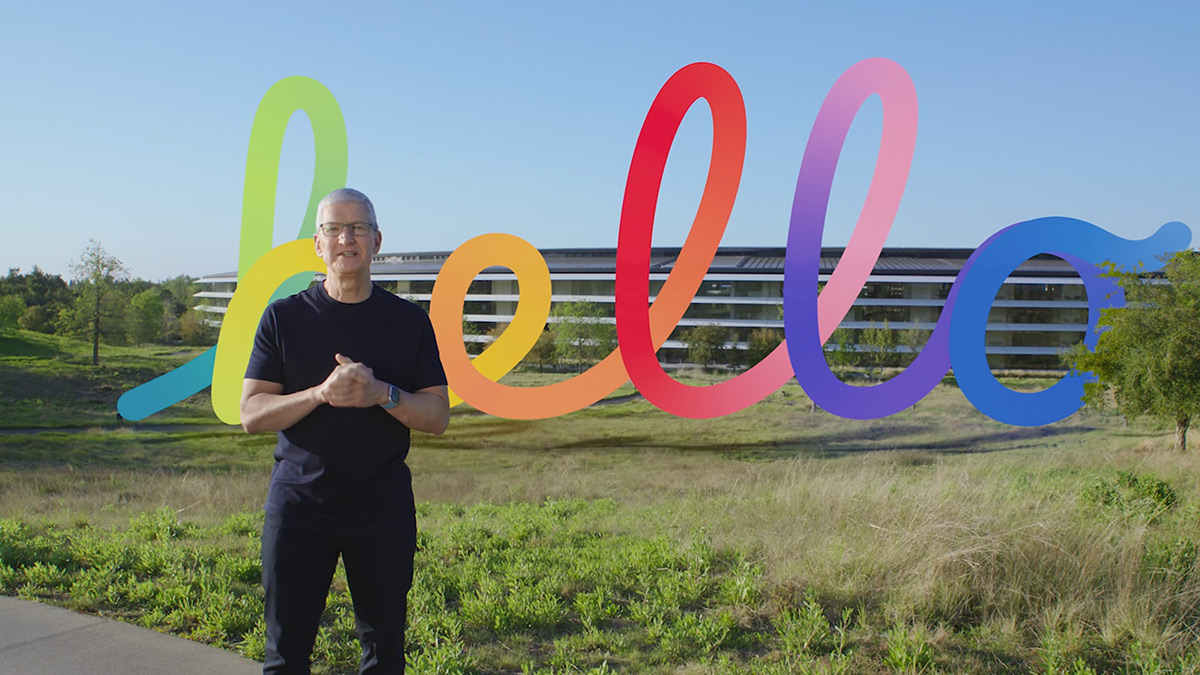 Back in the day, Apple would unveil all of their goodies for the year at their WWDC event. But with their lineup of products and services ever growing, they've now spaced out these releases throughout the year. And today, Apple's Spring Loaded event introduced us to a handful of new consumer products are are sure to get Apple fans excited.
Here's a rundown of everything they introduced today:
New iMacs with M1 Chip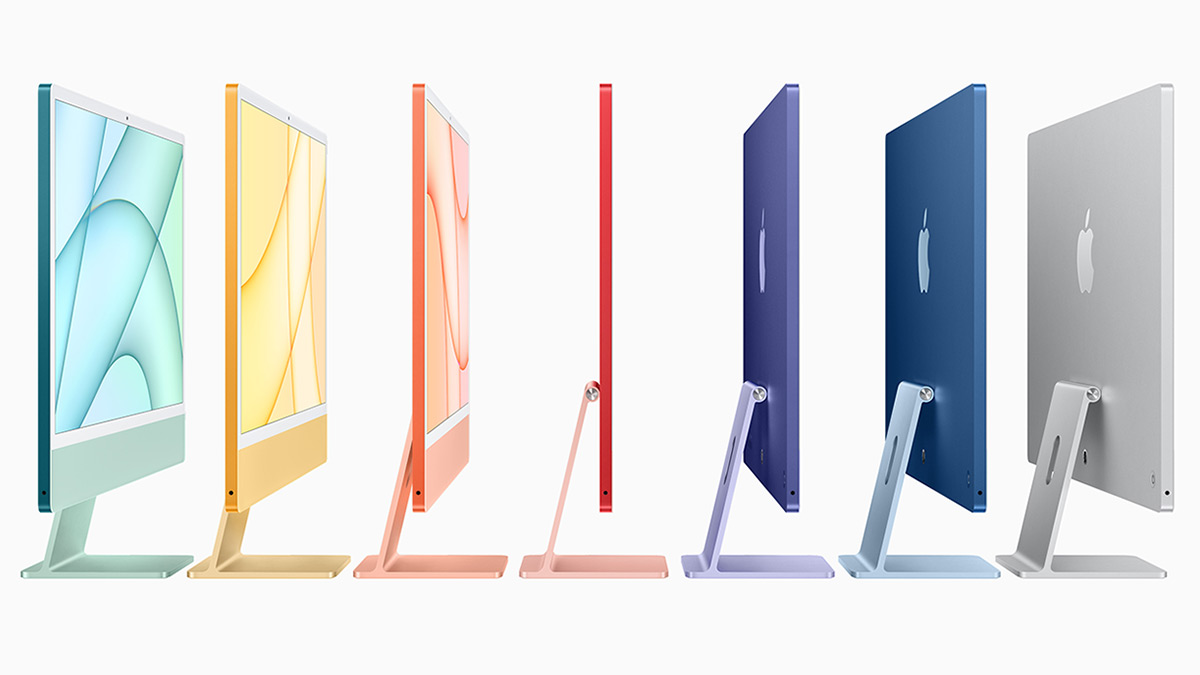 Apple today introduced an all-new iMac featuring a much more compact and remarkably thin design, enabled by the M1 chip. The new iMac offers powerful performance in a design that's just 11.5 millimeters thin, with a striking side profile that practically disappears. Available in an variety of vibrant colors (green, yellow, orange, pink, purple, blue, and silver), they remind me of those whimsical iMacs from the late 90s, and they're sure to brighten any space. The iMac features a 24-inch 4.5K Retina display with 11.3 million pixels, 500 nits of brightness, and over a billion colors, delivering a brilliant and vivid viewing experience.
If you've been following the M1 chips, you know that they're serious performers. Compared to the standard 21.5-inch iMac, the new iMac offers up to 85% faster CPU performance, up to 2x faster GPU performance, and up to 50% faster than the most powerful discrete graphics in the fastest 21.5-inch iMac. It's an absolute powerhouse.
The new iMac includes a 1080p FaceTime HD camera, studio-quality mics, and a six-speaker sound system. Touch ID also comes to iMac for the first time, making it easier than ever to securely log in, make purchases with Apple Pay, or switch user profiles with the simple touch of a finger. You can place your order for a new iMac beginning April 30th, with computers being delivered in the second half of May.
iPad Pro with M1 Chip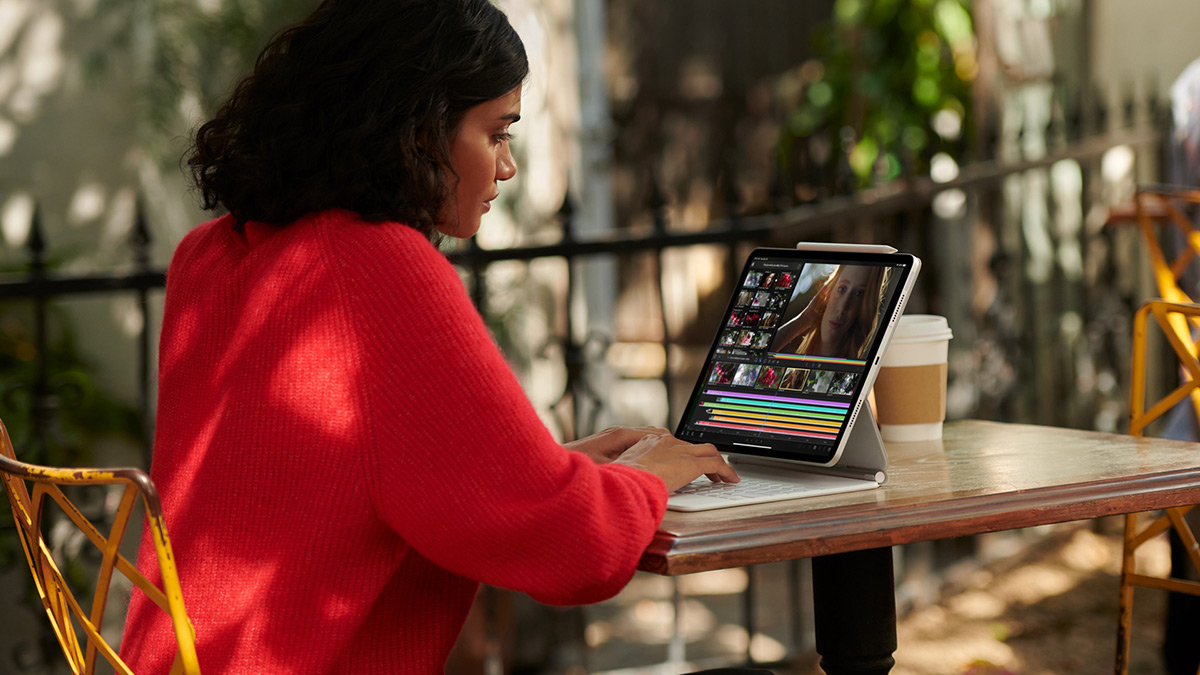 The new iPad Pro also gets the new M1 chip, delivering a massive leap in performance, making it the fastest device of its kind. The new 12.9-inch iPad Pro features a new Liquid Retina XDR display that brings extreme dynamic range to iPad Pro, offering a stunning visual experience with more true-to-life details to the most demanding HDR workflows. Cellular models with 5G deliver even faster wireless connectivity when on the go, and to provide users with pro-level throughput for high-speed accessories, iPad Pro now includes support for Thunderbolt.
As with the iMac, the breakthrough M1 chip takes the industry-leading performance of iPad Pro to an entirely new level. The 8-core CPU design features the world's fastest CPU cores in low-power silicon — delivering up to 50% faster CPU performance than the A12Z Bionic, and up to 40% faster GPU performance. And the power efficiency of the M1 chip enables all of that amazing performance along with all-day battery life in the thin and light design of iPad Pro. The new iPad Pro is available to order beginning April 30th and will be available in late May.
"The revolutionary M1 chip has been a breakthrough for the Mac, and we're incredibly excited to bring it to iPad Pro," said Greg Joswiak, Apple's senior VP of Worldwide Marketing. "With M1's huge jump in performance, a groundbreaking extreme dynamic range experience on the 12.9-inch Liquid Retina XDR display, up to 2TB of high-speed storage, Thunderbolt expansion, a four-speaker audio system, pro cameras with LiDAR Scanner, blazing-fast 5G connectivity, an amazing video-calling experience with Center Stage — combined with the advanced features of iPadOS and a powerful pro app ecosystem all in a device users can hold in one hand — there's nothing else like iPad Pro."
Apple AirTag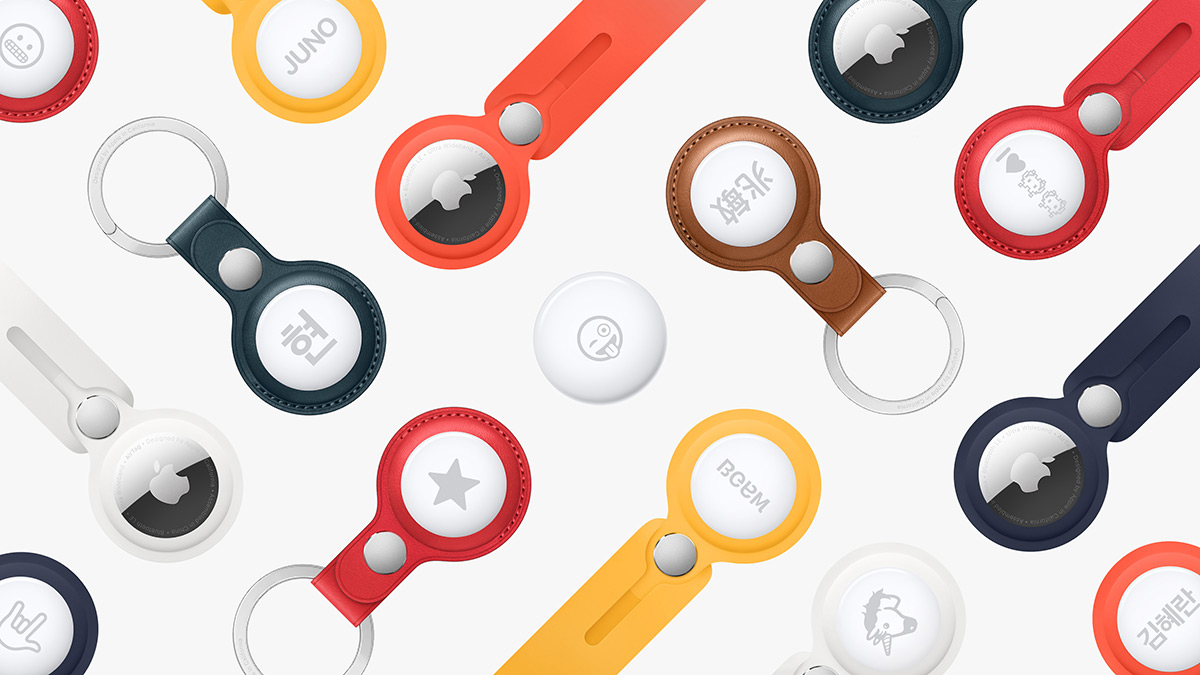 In a move that nobody saw coming, Apple introduced AirTag, a small and elegantly designed accessory that helps keep track of and find the items that matter most with Apple's Find My app. Whether attached to a handbag, keys, backpack, or other items, AirTag taps into the vast, global Find My Network and can help locate a lost item, all while keeping location data private and anonymous with end-to-end encryption. And they aren't expensive either, with a single AirTag selling for just $29, or a four-pack for $99. These will be available beginning April 30.
"We're excited to bring this incredible new capability to iPhone users with the introduction of AirTag, leveraging the vast Find My network, to help them keep track of and find the important items in their lives," said Kaiann Drance, Apple's vice president of Worldwide iPhone Product Marketing. "With its design, unparalleled finding experience, and built-in privacy and security features, AirTag will provide customers with another way to leverage the power of the Apple ecosystem and enhance the versatility of iPhone."
Leave it to Apple to improve such a simple device. Each round AirTag is small and lightweight, features precision-etched polished stainless steel, and is IP67 water- and dust-resistant. A built-in speaker plays sounds to help locate AirTag, while a removable cover makes it easy for users to replace the battery. AirTag features the same easy setup experience as AirPods — just bring AirTag close to iPhone and it will connect. Users can assign AirTag to an item and name it with a default like "Keys" or "Jacket," or provide a custom name of their choosing.
Purple iPhone 12 and iPhone 12 Mini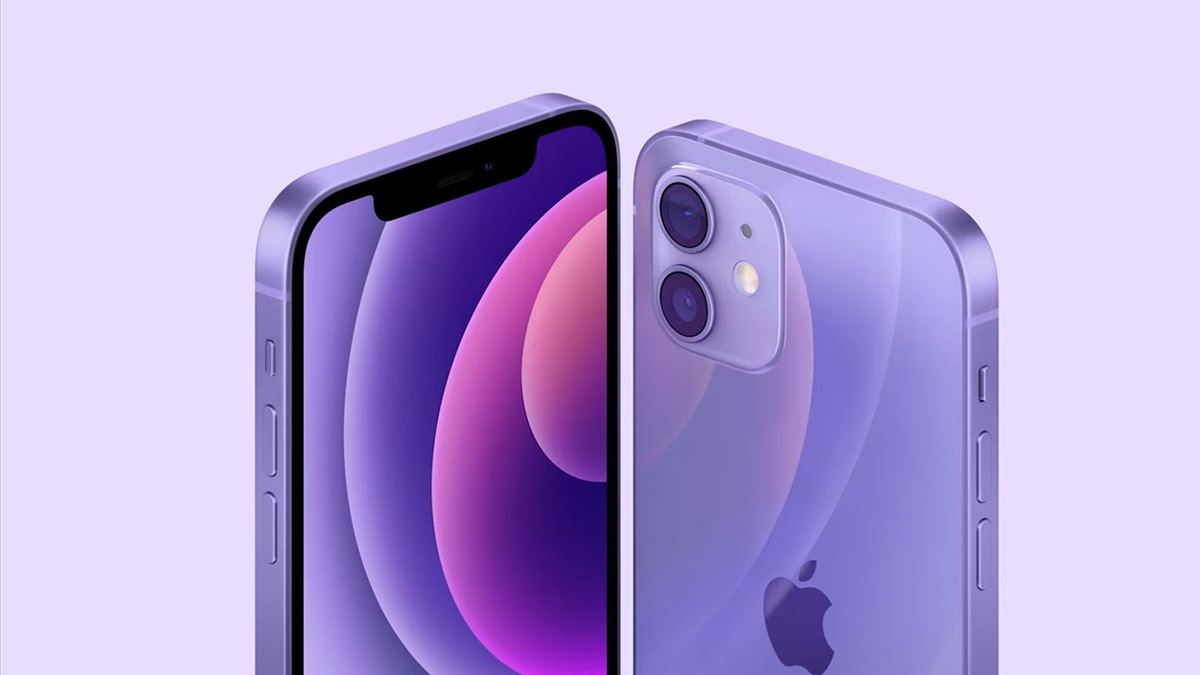 This is right around the time that iPhone sales start to slow down a little, as most people know that the new must-have model is only 6 months away. But Apple figures they can lure in a few new customers by offering the current iPhone 12 and iPhone 12 mini in an all-new stunning purple finish. Most people won't see the color of your phone if it's covered up by a case, but Apple even has you covered there, with a number of cases to compliment it.
Other than the color, there's no difference between these phones and the ones released last year. "The incredible iPhone 12 is the most popular smartphone in the world, and the iPhone 12 family has an over 99% customer satisfaction rate. The new purple finish, just in time for spring, adds another bright and fun option to the lineup, and we think customers are going to love it," said Greg Joswiak, Apple's senior VP of Worldwide Marketing.
The new iPhone 12 and iPhone 12 mini in purple will be available for pre-order on April 23rd, with availability beginning April 30th. Customers can also protect their iPhone with a new MagSafe Leather Case, Leather Sleeve, or Silicone Case, all available to order beginning today.
Apple 4K TV with Siri Remote
Last but not least, a new version of Apple TV 4K was introduced, complete with an all-new Siri remote, a slick new color balance technology, and high frame rate HDR. If you want to read more about this, click here for more information.