How To Repair A Corrupted Or Broken MP4 File On Your GoPro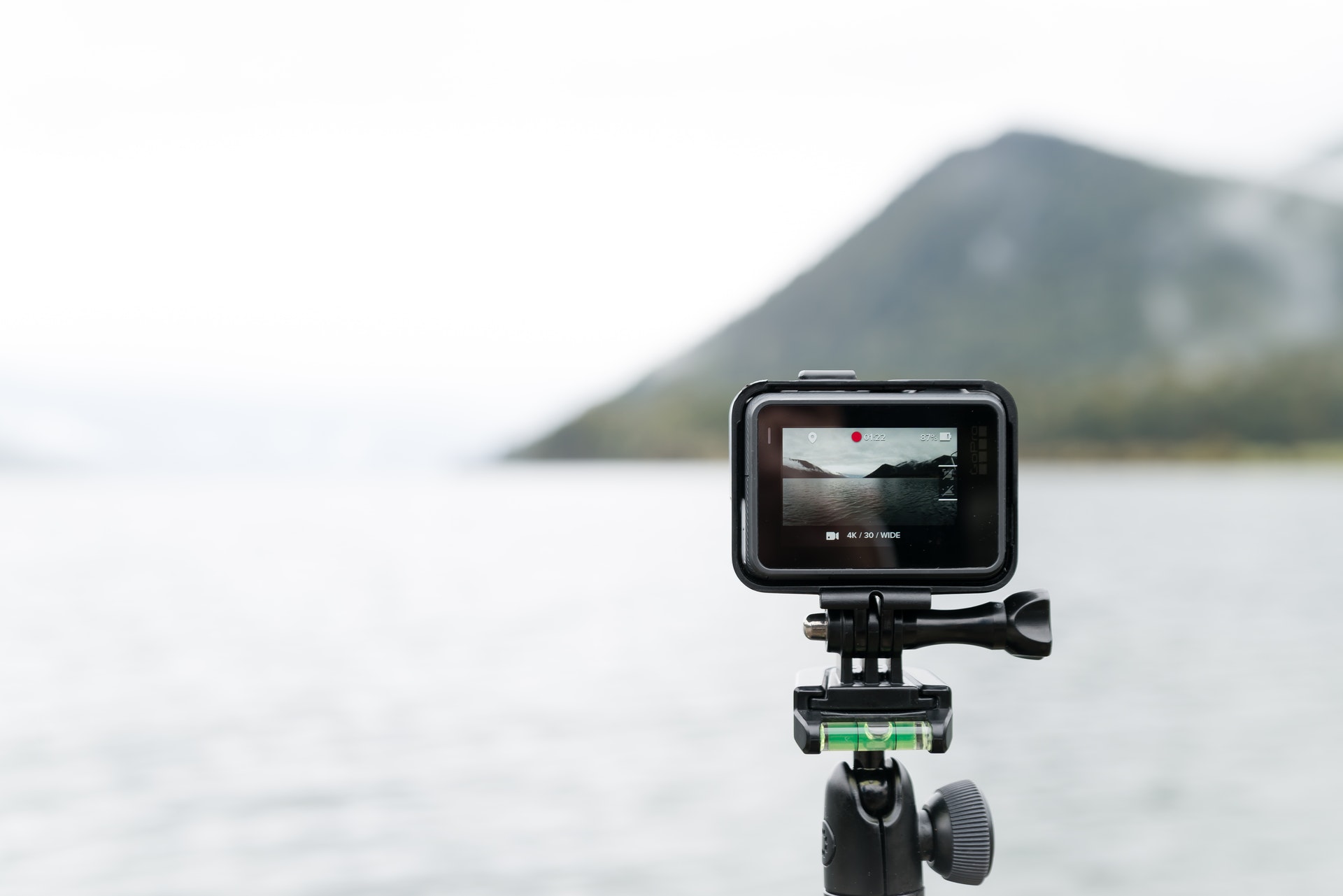 There's perhaps no worse feeling than going to pull some sweet footage from your GoPro, only to discover that the video has become corrupted and can't be viewed. Sadly, this happens more often than you'd think, causing people to lose important videos, be it you surfing an epic wave, climbing a mountain, skydiving, or driving a supercar on the race track.
Naturally, this begs the question of how video files get corrupted in the first place. And really, there are a variety of reasons this might happen. It could be because of a memory card failure, sudden camera shutdown, incomplete media download, malicious virus/spyware, improper removal of memory card from camera, or any number of other reasons.
So are these videos gone forever, or is there a way to fix a corrupted MP4 file from your GoPro camera? Lucky for you, there are a couple of workarounds to help you repair movie files, music videos, and audios saved in .mp4 format.
Method 1: Repair with VLC Media Player
If you're looking for a free solution, the open-source VLC media player is a good place to start, as the cross-platform multimedia player and framework plays most multimedia files as well as DVDs, Audio CDs, VCDs, and various streaming protocols, and it's able to play slightly corrupt or damaged video files, and even repair movie files using the video codecs provided by VLC.
While it's not foolproof, it's definitely worth trying, as you've got nothing to lose. Follow the steps mentioned below:
1. First, make a copy of the original file just in case.
2. Then rename the .MP4 file to .AVI.
3. Launch VLC, click on Tools > Preferences > Input/Codecs.
4. Under the files section, select Always fix in the Damaged or incomplete AVI file option and click Save.
Now try playing the corrupt .mp4 video file with VLC and keep your fingers crossed.
Method 2: Repair with Professional Video Repair Software
If that doesn't work, it's time to invest in video repair software that is specifically designed to deal with corrupted, broken or unplayable video files. My go-to when things are really bad and can't be fixed with VLC is Stellar Repair For Video, which is brought to you by a 25+ year old leading data care organization that's known globally in the field of data recovery, migration and erasure solutions.
To fix your corrupt or broken GoPro videos, follow the steps mentioned below:
1. Connect your PC and GoPro SD card with the help of a card reader.
2. Download and install Stellar Repair for Video on your PC.
3. On the main interface, click 'Add File' to add your corrupt or broken Go Pro Videos. (You can add multiple corrupt videos at one go)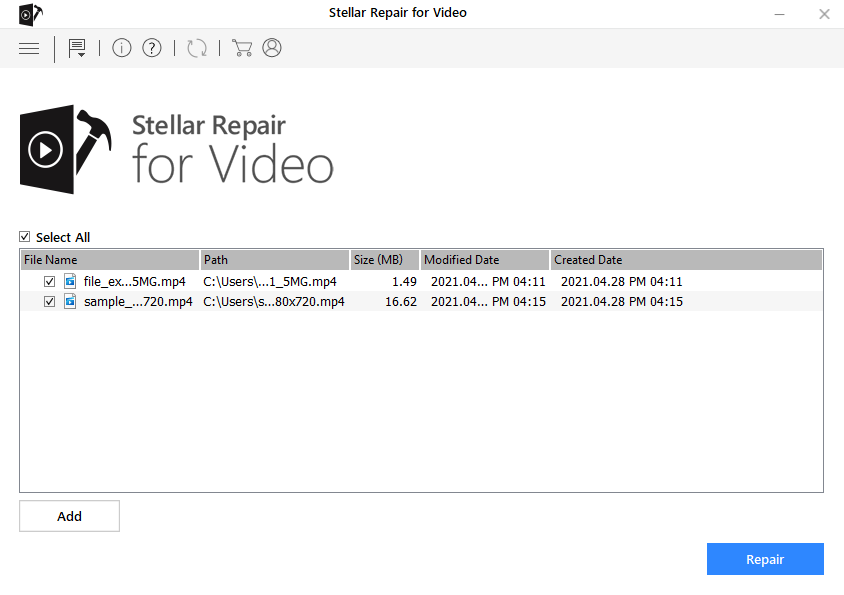 4. Click 'Repair' to start the repairing process.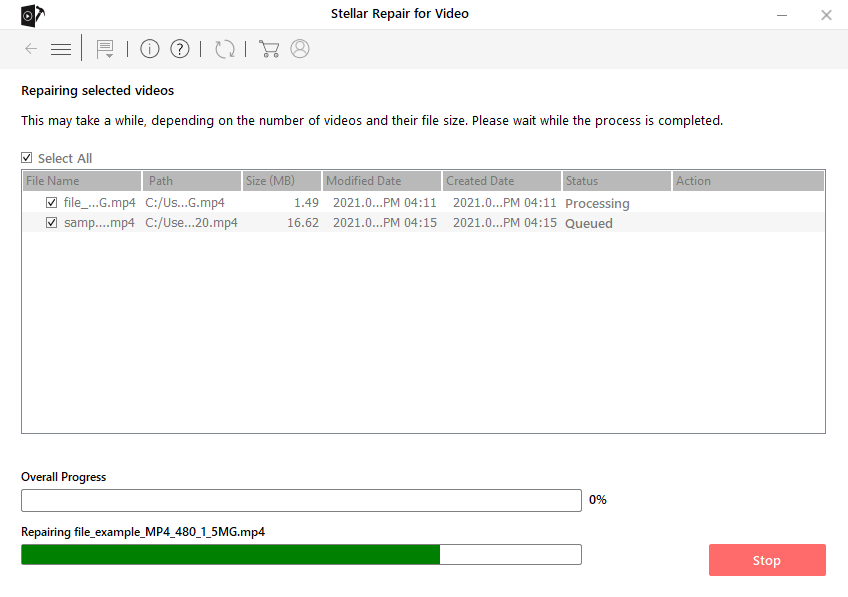 5. Once repair process completed, you can now preview the repaired video and save them at your desired location in the PC.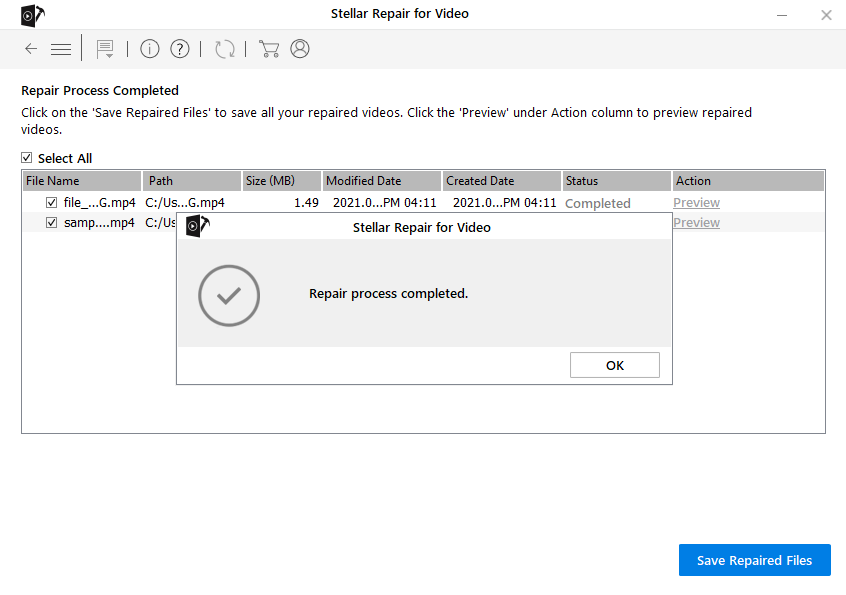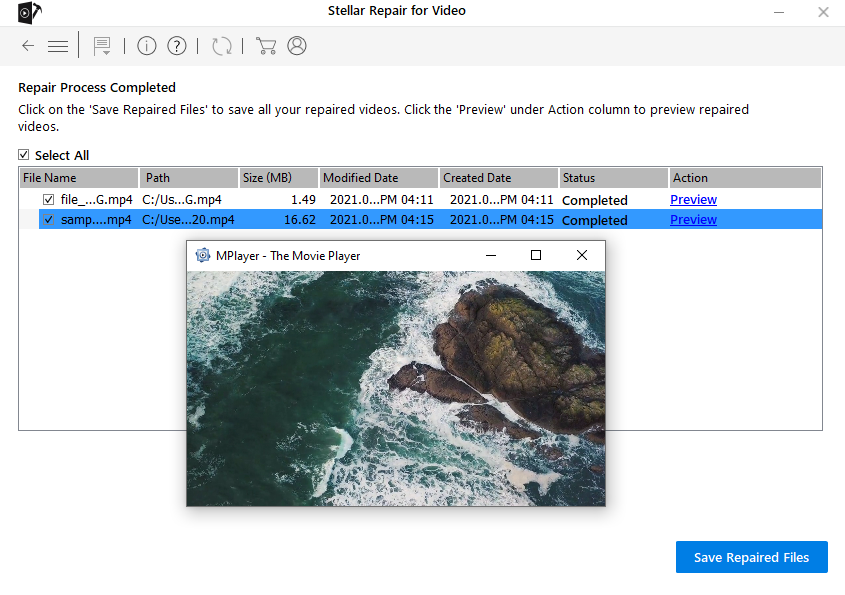 Stellar Repair for Video can repair videos shot with all leading camera brands, and it can repair video files that got corrupt while shooting, transferring, editing, or converting. It supports all storage media (SD cards, USB flash drives, HDDs, etc), and it repairs videos created from DSLR, camcorders, CCTV, drone, dash cam, point and shoot, mirrorless, Android, iPhone, and more.
The software is available for both Windows and Mac, it repairs all popular video file formats (including MP4, MOV, AVI, MKV, etc), and it can repair out-of-sync, choppy, jerky, truncated, grainy, frozen, blur, and other video issues. The software also fixes video errors like 'error loading media file could not be played' or 'QuickTime Error' etc. It resolves any corruption in video frames, sound section, header, movement of videos, and video slider.
It's a pretty remarkable piece of software, and it's a great option if you don't want to lose those cherished memories forever. With a starting price of just $49.99, it's well worth the money.