The BLUETTI AC200P Will Keep You Plugged In Even If You're Off The Grid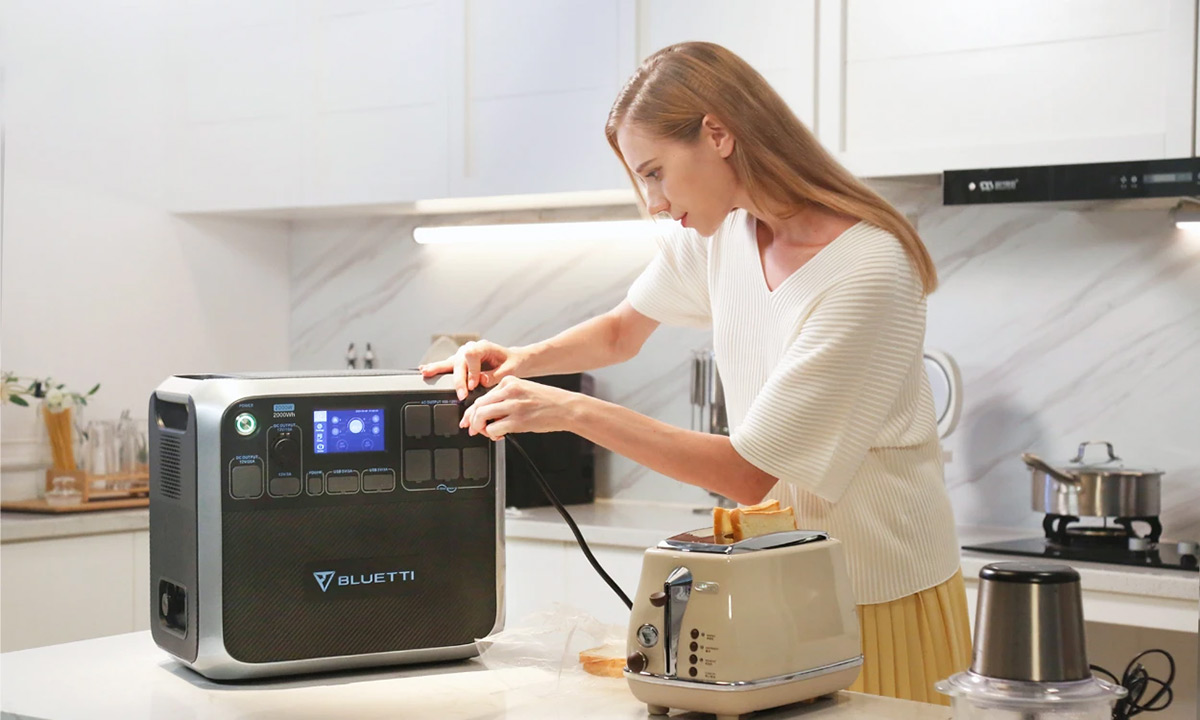 If you're looking to explore the great outdoors after being cooped up for the past year, join the club! My buddy was planning on taking his family to Yellowstone National Park last year.. but then the whole world shut down. Now that things have turned the corner, they're finally make this trip a reality, and they plan on camping out in the park.
The first questions his 3 kids had was if there was electricity and cell service, as they could not imagine being disconnected from their friends for any length of time. Plus, how else can you share your vacation pics with everyone on Snapchat or Instagram? While some campgrounds do actually have power outlets, most of them don't, giving you that true "rustic" experience.
But fear not, because the Bluetti AC200P portable power station is here to fulfill all of your power needs, with a whopping 2000Wh of power capacity available. This bad boy is specially designed for high-power devices such as an electric grill, window air conditioner, mini space heater, electric drill, tea kettle, coffee maker (max 2000W), and more, turning your camping trip into more of a glamping trip, with all of the creature comforts from home.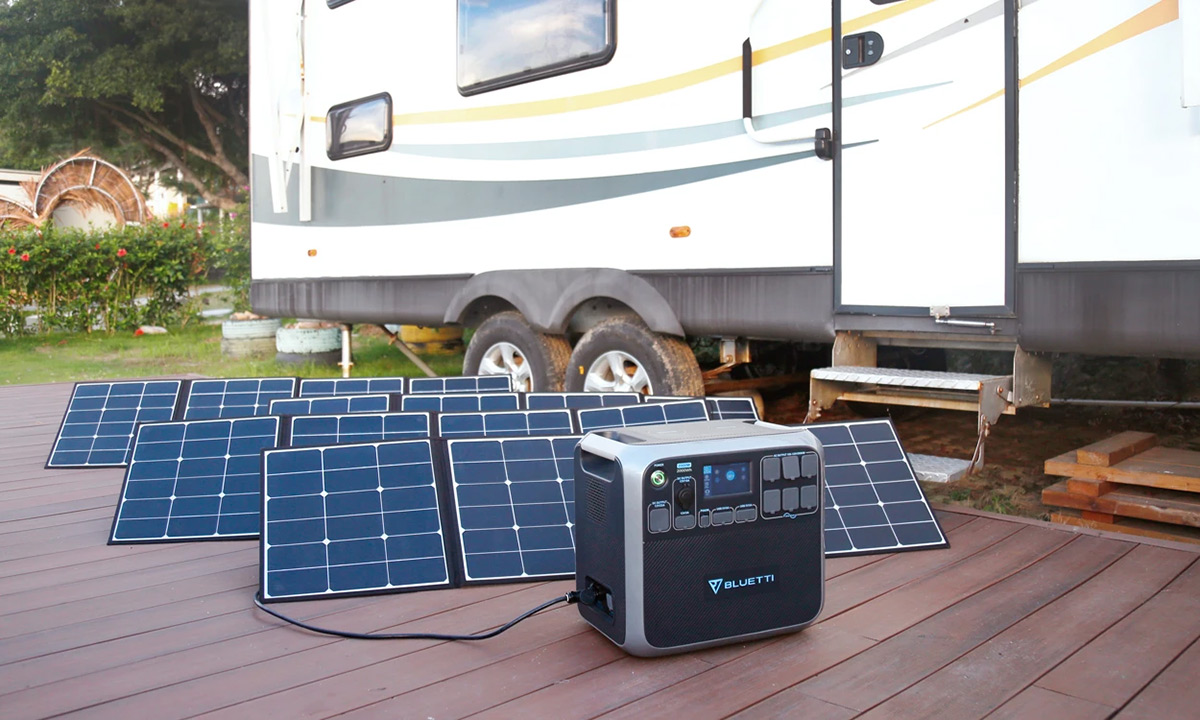 Naturally, this can charge your smartphones, tablets and laptops as well, with enough capacity to very well last the entirety of your trip, since the 2000Wh of power capacity can deliver 100 or more full charges for a single smartphone. Even splitting those full charges among 2, 3, or even 4 phones, this power station can still last for many days or a week of constant use.
You and your kids won't be fighting over plugs either, as the BLUETTI AC200P can power and charge 17 devices at the same time, with:
6 AC outlets good for most household appliance under 2000W (blender, vacuums, refrigerator, hair dryer, steam mops)
1 60W USB-C port for devices such as a Macbook or other laptop
4 5V/3A USB-A for smartphones, tablets, and other 5V USB devices
2 wireless charging pads (max 15W)
1 12V/25A DC output for higher current devices
2 12V/3A DC outputs
1 12V/10A car port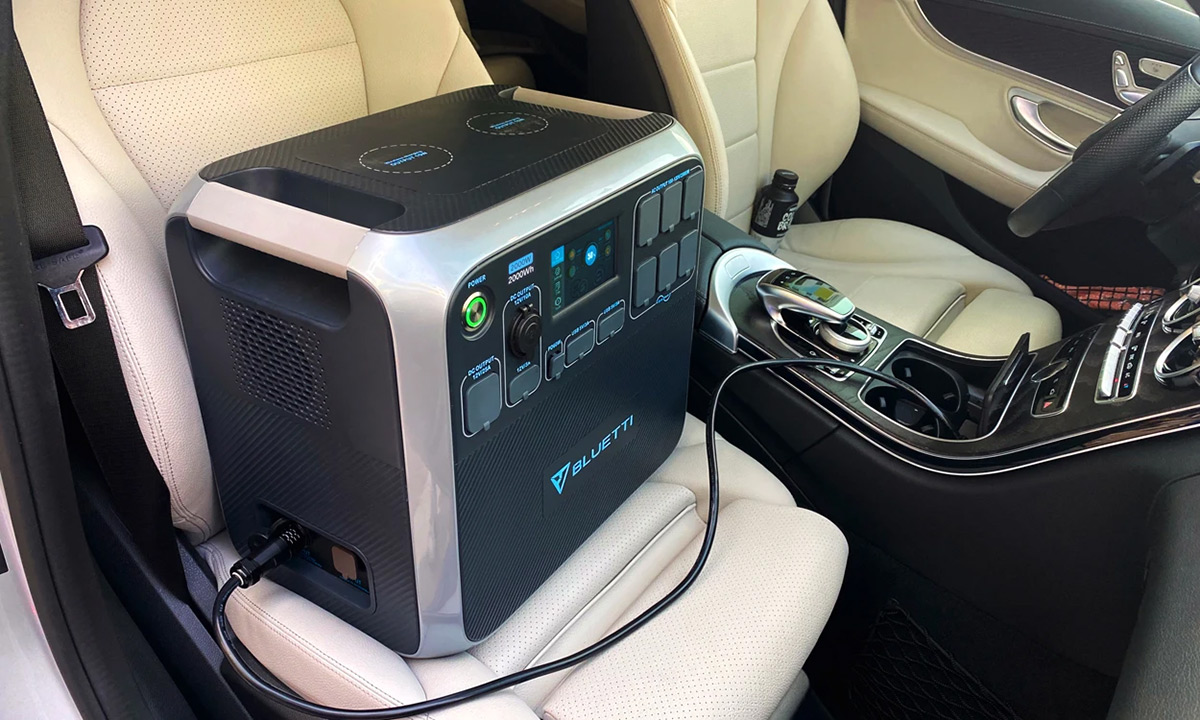 As you can see, the BLUETTI AC200P can be used for more than just camping. Maybe you live in an area with recurring blackouts, or maybe you're just someone who wants to be prepared in case of an emergency or a prolonged power outage. With the AC200P, you can keep all of your essentials running as long as you need to, and recharging the power station is a breeze.
There are five ways to recharge the AC200P: Using solar panels (not included), you can charge the AC200P no matter where you are as long as there's sunlight, ideal for those trips where you are off the grid. It can also be fully recharged from an AC wall outlet, through a 12V car outlet, with a gas or diesel-powered generator, or with lead acid batteries.
One thing to keep in mind with the BLUETTI AC200P is that it's a rather large and heavy unit, measuring 16.5 inches x 15.2 inches x 11 inches, and weighing 57 pounds. Needless to say, its something you carry from your car to your camp site and set it in place, it's not exactly meant to be moved around often.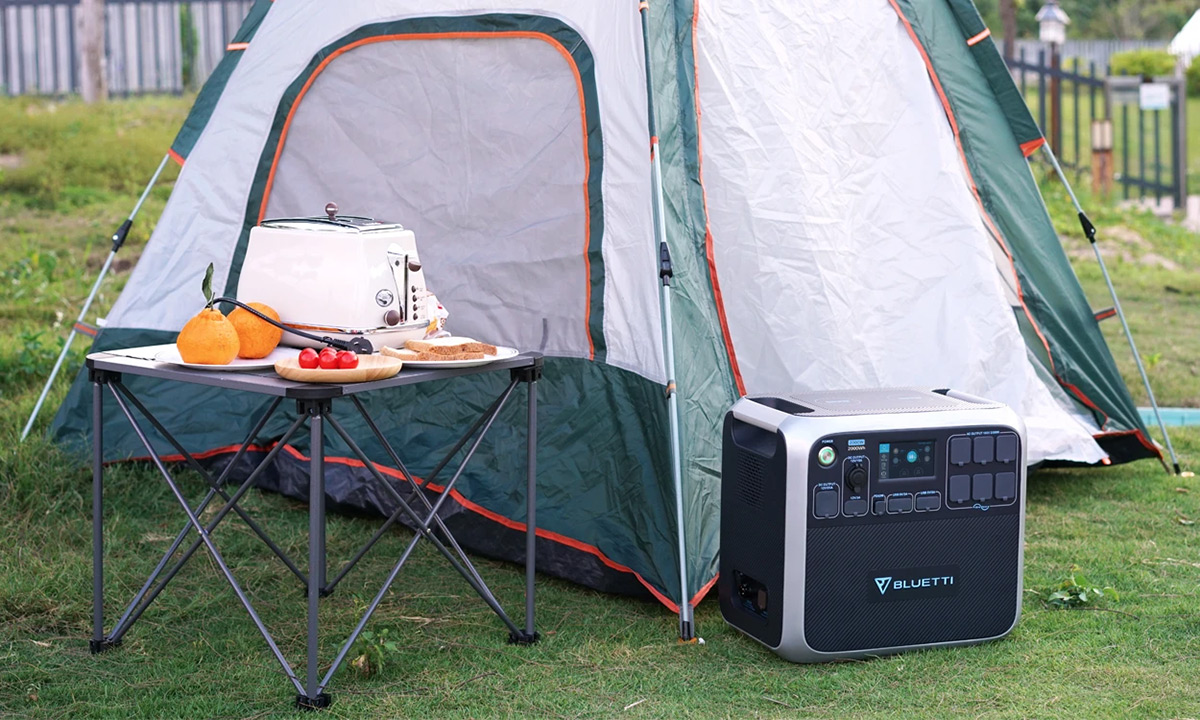 With the interactive smart-touch LCD display, you get a real-time display of current, voltage, power, temperature and charging status, and you can adjust output voltage, frequency, and charging mode as well. What's more, you can also setup the AC200P to enter into Power Saver mode, and it will automatically power down when the output is lower than 50W for 4 hours, just in case you forget to turn it off.
It's clear that BLUETTI did their homework with this power station, delivering everything you could want one to feature, with its high power capacity, many charging and powering options, and innovative design, complete with touch-screen controls. Its one of the best out there, and if you're looking for a power station that's capable of doing it all, then the Bluetti AC200P is it.
Of course, this kind of powerhouse doesn't come cheap, with the BLUETTI AC200P retailing for $2000, but there's a $300 off coupon on their website, bringing the price down to $1700. Given everything that it offers, we think it's well worth the price of admission.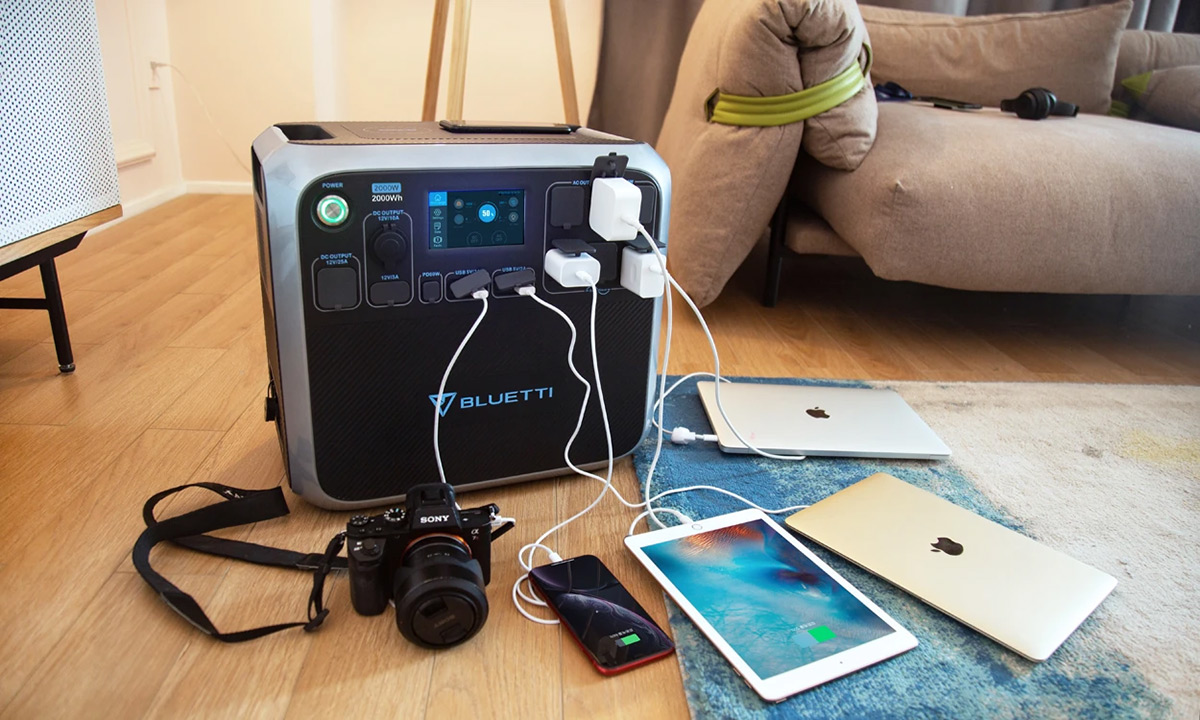 Visit www.bluettipower.com for more information or to purchase the AC200P now.