TGI Fridays' New Circus-Themed Foods Will Have You Drooling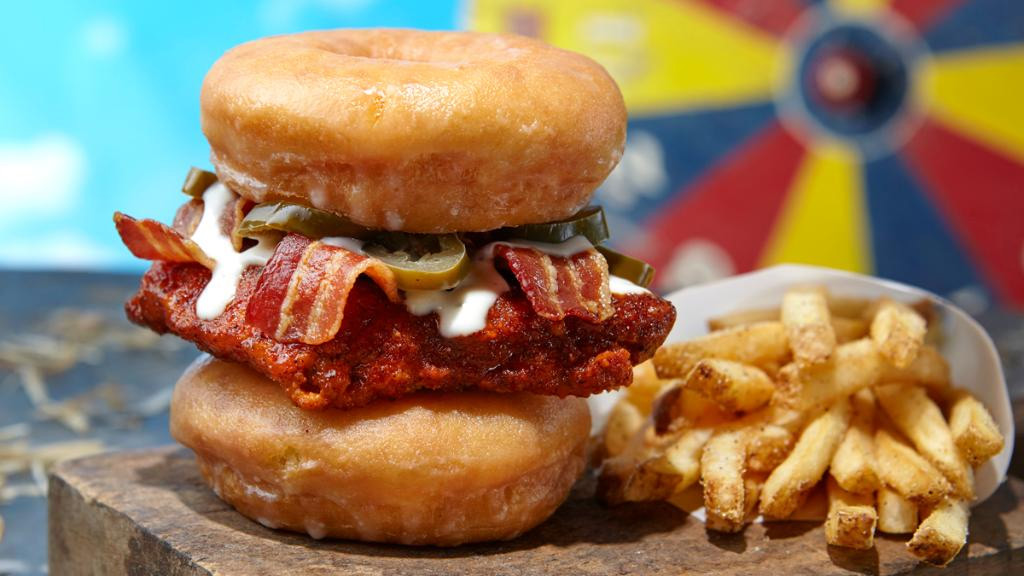 I'll admit, it's been awhile since I've been to a TGI Fridays, and not just because of COVID, but because nothing on their menu was really a "must have" in my book. But their new Under The Big Top menu has definitely got me interested in going back. As the name suggests, Fridays is celebrating the circus with some crazy over-the-top menu items that will have you drooling!
How crazy? We're talking about Famous Whiskey-Glazed Skewers, Oooey Gooey Mozz Stick Melter (a mozzarella stick grilled cheese), Whiskey-Glazed Donut Burger (Fridays Signature Burger between two glazed donuts), Giant Churro Twists and exciting circus-themed drinks, like the Cotton Candy Cosmo and Fire-Eating Fireball Margarita.
Not only that, but there will even be tents in the parking lots at select locations so Guests can eat outside and participate in family-fun activities such as face painting, live music, giveaways and much more. A world of wonder, spectacle and Instagram-worthy moments await Fridays fans at participating locations across the US through June 2021.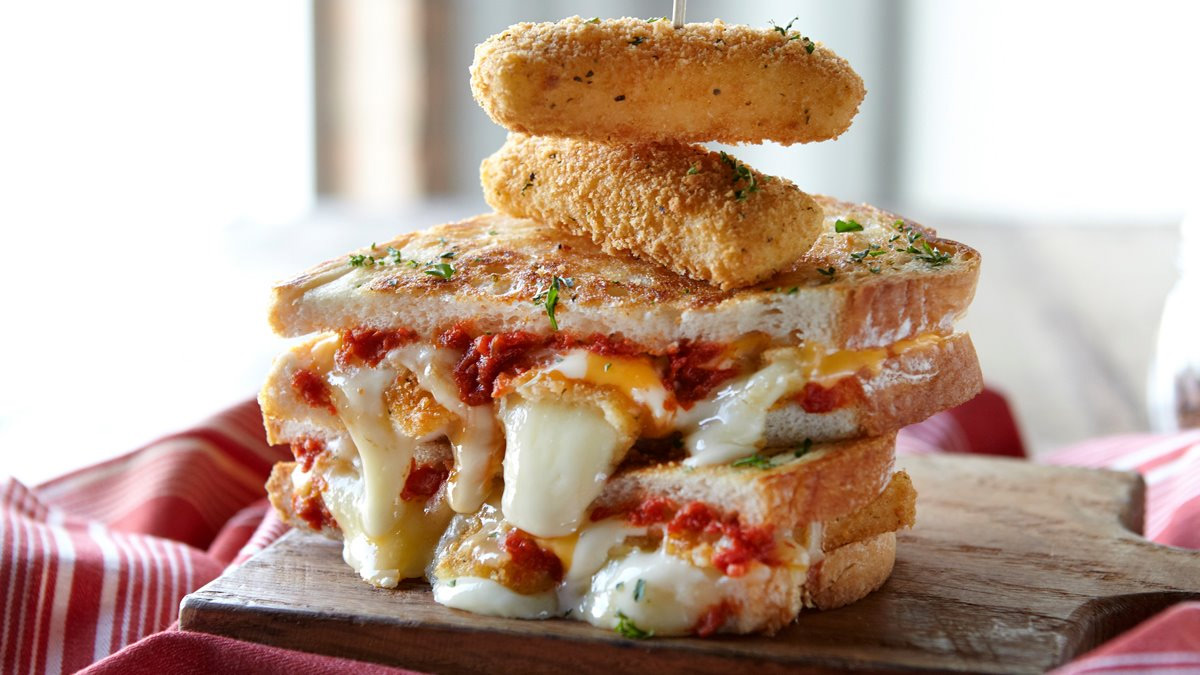 "The one thing everyone is craving more than Fridays Amazing Blazing Pound of Cheese Fries is spring weather and spending time together with friends and family safely," said ringmaster Alfonso Ribeiro. "Fridays is the place for celebration and fun, and I'm excited to partner with them to bring an over-the-top experience to Fridays Guests."
So what promoted this whole circus-themed promotion? In a recent TGI Fridays survey, more than half of people said they were looking forward to family-friendly entertainment, such as festivals, fairs and amusement parks in the upcoming warmer months. The survey also found that 50% of people were looking forward to dining in more outdoor settings, and because of the pandemic, 70% of survey respondents said they were more likely to dine outside now than before the pandemic.
The magic unfolds with the Under the Big Top menu:
Astonishing Appetizers: Amazing Blazing Pound of Cheese Fries and Famous Whiskey-Glazed Skewer
Big Top Burger & Sandwiches: Whiskey-Glazed Donut Burger, Oooey Gooey Mozz Stick Melter and the Flaming Donut Chicken Sandwich
The Big Finale Dessert: Giant Churro Twists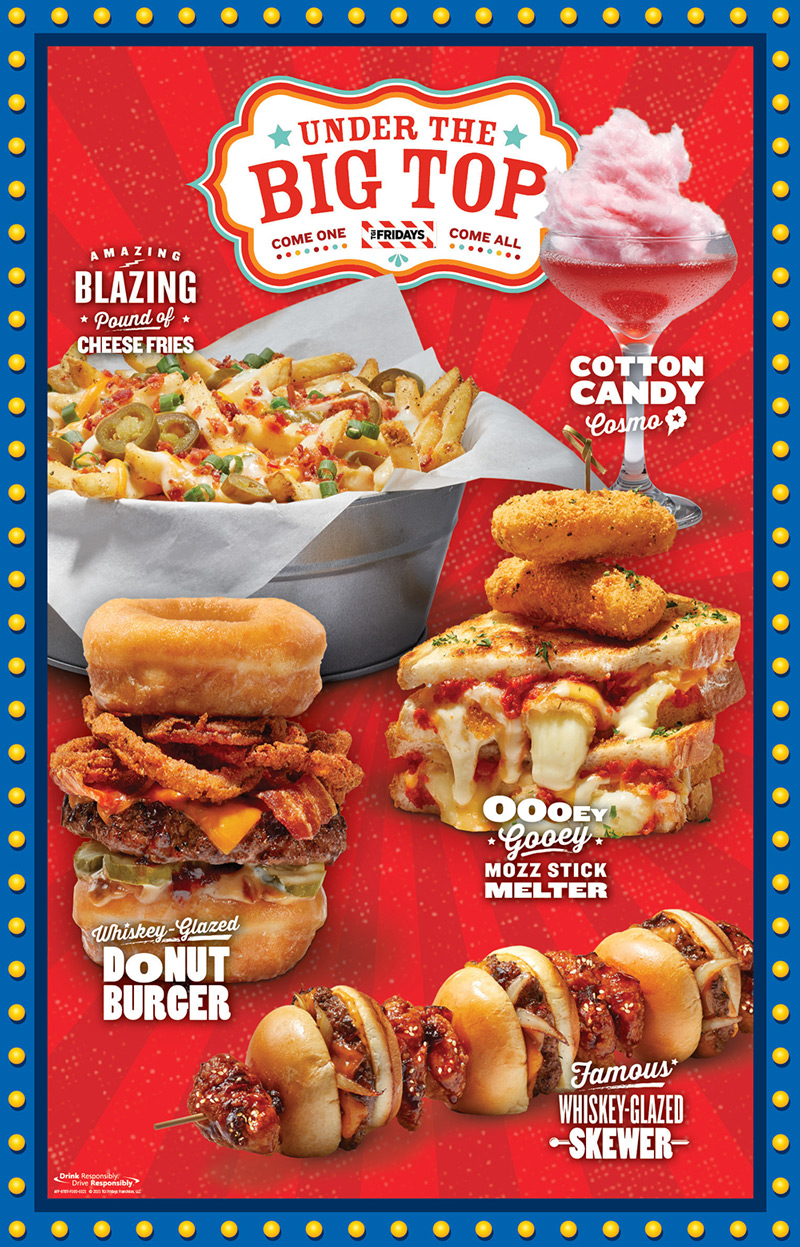 TGI Fridays is also leading the celebration with alcoholic & non-alcoholic beverages, including its Cotton Candy Cosmo, Fire-Eating Fireball Margarita, Red Bull Strawberry Lemon Slush (non-alcoholic), Truly Strawberry Lemonade and Grand Stand Beer.
Everything sounds delicious, and I can't wait to try some of these tasty treats for myself! 😋