Step Up Your Style Game With A Pair Of Exotic Leather Boots From Hevias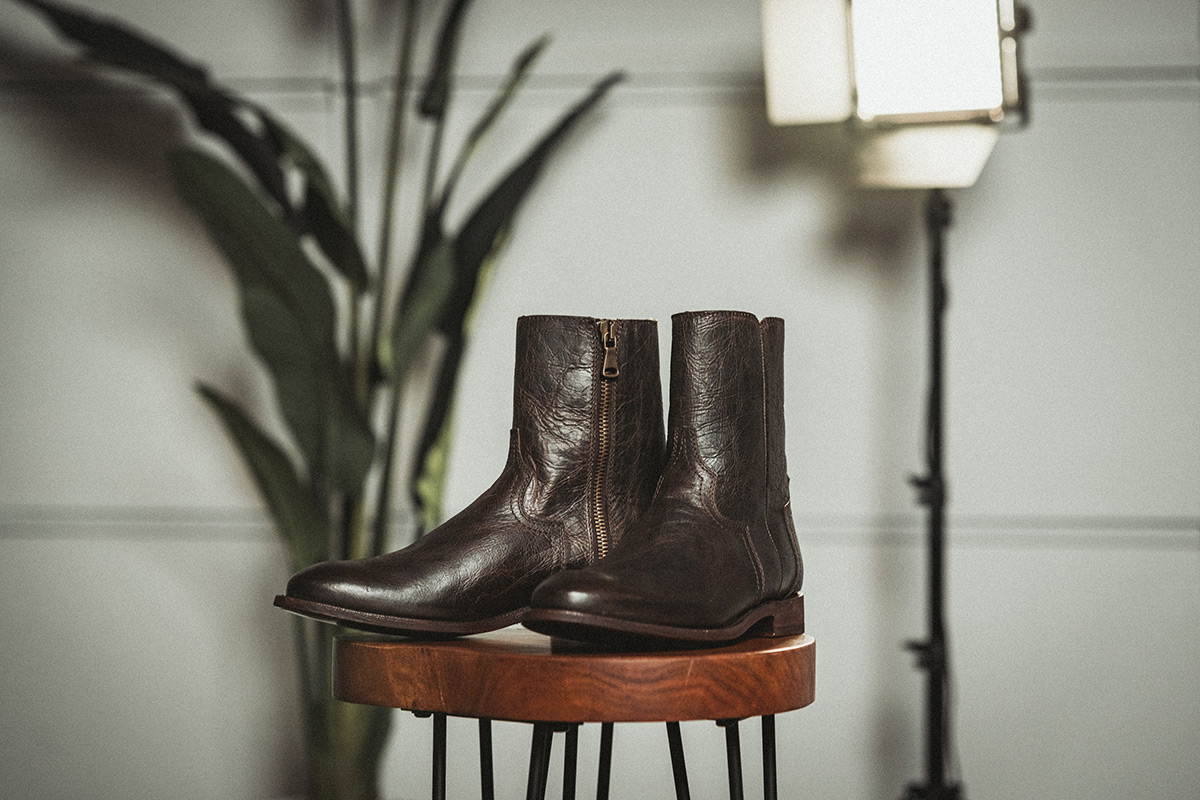 Of all the items in a man's wardrobe, shoes are perhaps the single most important element of style… yet it's often the most overlooked. But for women, shoes are one of the first thing they check out, looking down at your feet before their eyes rise to scan the rest of your look. So, if you want to make a good first impression with a date, make sure you ditch those old sneakers and elevate your style game with some nice shoes or boots.
When it comes to shoes, you really do get what you pay for. So spend the extra money for some well-made shoes made with real leather, sturdy stitching and solid soles, as you will definitely get your money's worth out of them over time, repairing them as needed for a fraction of the original purchase price. Treat them right, and they will outlast almost all other items in your wardrobe, making it money well spent.
Personally, I'm a big fan of boots, and the folks at Hevias just released an absolutely gorgeous pair that's sure to turn heads wherever you go. The Heritage Boot is their modern take on a time-honored Western Roper boot. The custom Heritage leather is developed from thick, oiled American Bison leather that will last for generations. This low-profile boot is easy-on, easy-off due to its heavy-duty Spanish zipper and its Goodyear-welted sole provides stability and is easy to re-sole, ensuring a lifetime of wear.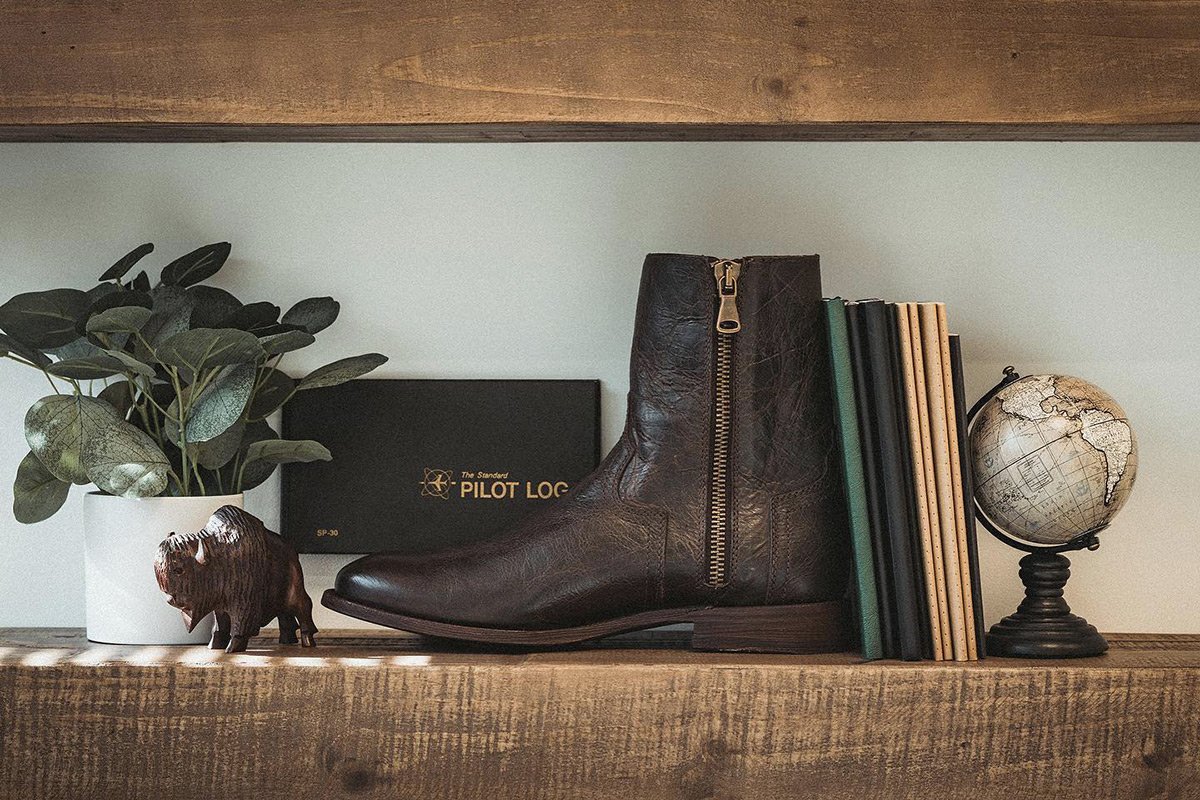 For those of you unfamiliar with Hevias, they are an upscale men's lifestyle brand from Dallas, Texas who puts out contemporary reinterpretation of classic Western heritage. The products they create are lovingly handmade with traditional techniques & tools, and carefully designed to accentuate the modern wardrobe while nodding to the mysterious wild spaces of the great and expansive West.
I've been following the brand for awhile now, so when they reached out and asked if I'd like to try out The Heritage Boot for myself, I was only too happy to accept. And just a few days later, these beauties you see here arrived at my doorstep. Just opening the box, the leather smell was intoxicating, and it was wrapped and packaged beautifully, complete with a protective velvet dust-bag and a shoe horn. Talk about making a great first impression!
Taking the boots out of their packaging, I was taken aback by just how great these boots look, as the photos really don't do it justice. The Heritage Boot is handmade from American Bison leather, and it has so much character with its distressed markings and such. I was really torn between Coal and Copper, as the copper color is even more distressed and rugged looking, but after seeing these in person, I'm thrilled with my choice. Coal is a little more subtle, and I feel like it will compliment my wardrobe better. But you can't go wrong with either one.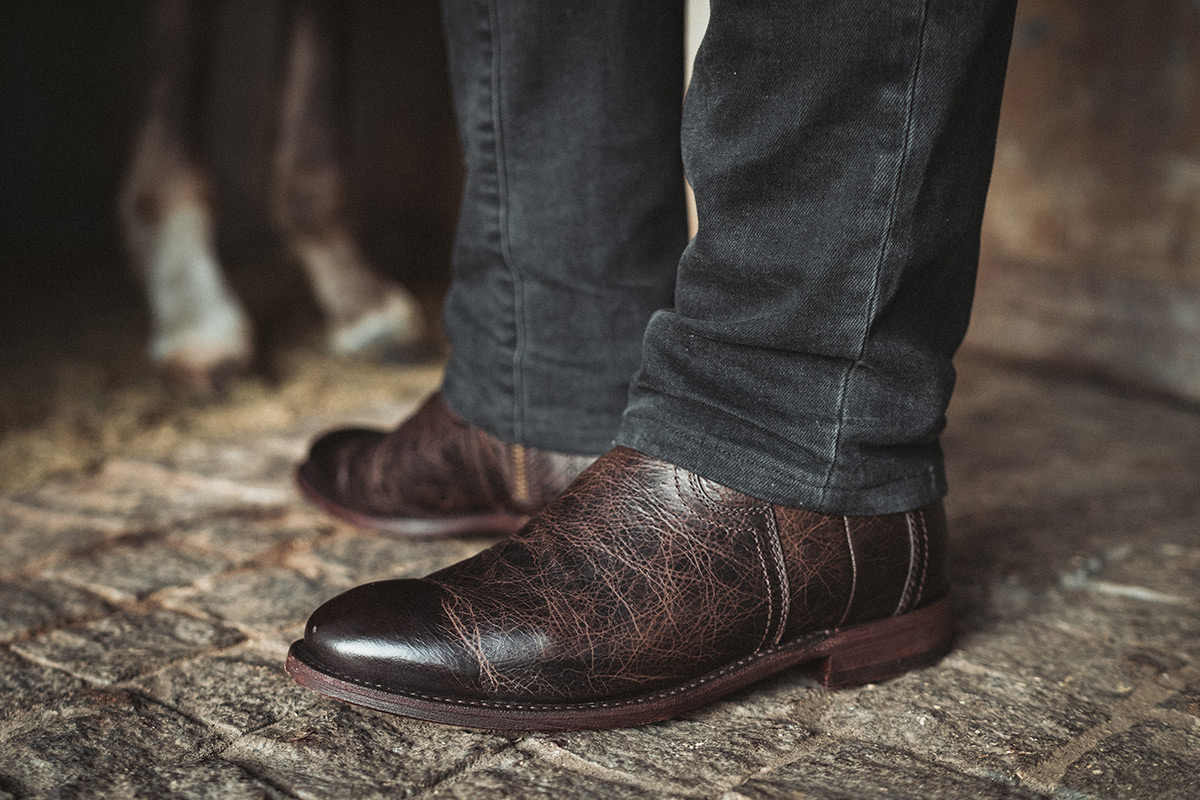 Hevias advertises these boots as "classic appeal with modern comfort," and that's really a great way to describe them. They look like an authentic pair of Western Roper Boots at first glance, but they're insanely comfortable, with the boots fully lined in soft calfskin, a full 3mm PORON & leather midsole with stitched rib, and cork cushioning for high impact. You can wear these all day and night without issue, unlike other boots I own which give me blisters if I wear them for too long.
What's more, the oils of this American Bison leather make the boots water resistant, and the look gets better every day with wear. And like I said, these boots are built to last a lifetime. If you wear down the soles over time, no problem, as they are resole-able. Simply take them to your trusted shoe repair shop, and they'll have you good to go in no time.
Fit and finish is second to none, and they're beyond comfortable. But what's been the reaction from the opposite sex, you might ask? "Damn, those are nice boots!" "OMG, I love your boots!" "Yee-haw, I want to ride that cowboy!" So yeah, they're definitely a hit with the ladies. 😀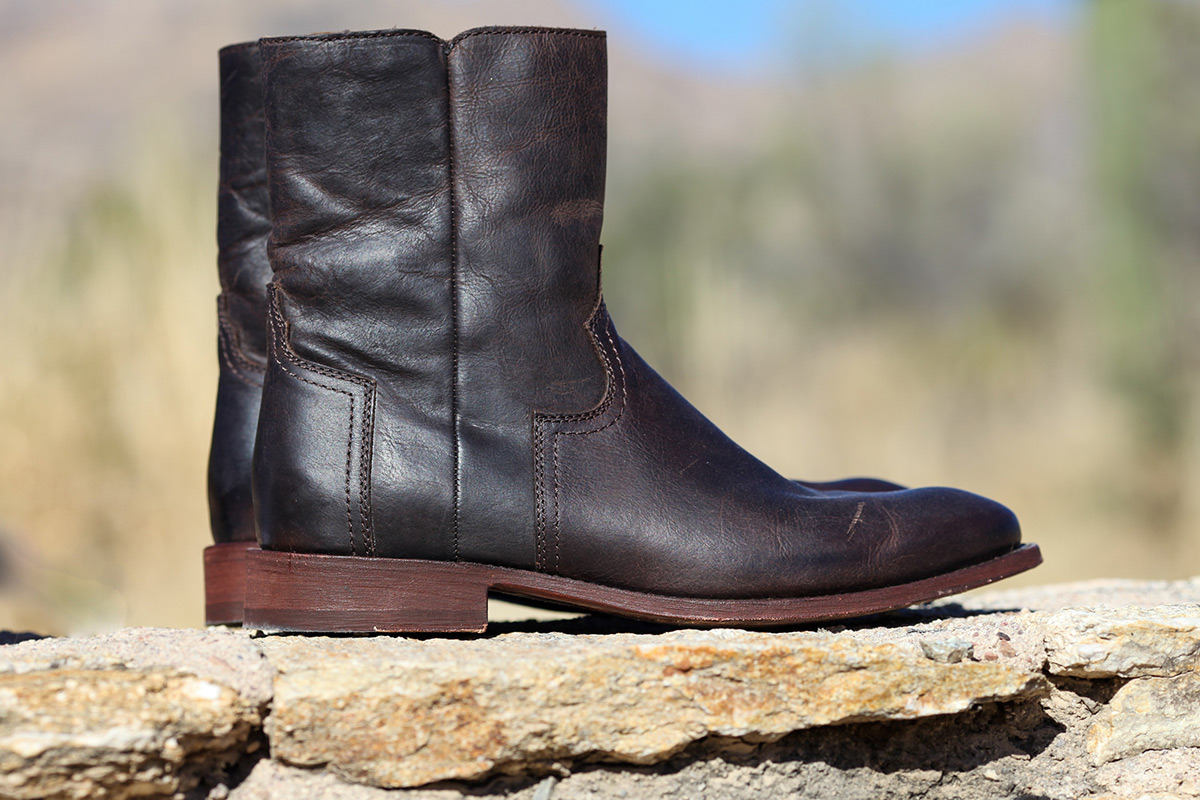 Overall, I was super impressed with The Heritage Boot, it really exceeded my expectations in every way. With a price tag of $350, these boots aren't exactly cheap by some standards, but master craftsmanship, flawless quality & timeless style don't come cheap. It's a true "buy-it-for-life" product that should stand the test of time and age beautifully.
A word of warning. Hevias recommends ordering the same size you wear in other high quality leather boots or dress shoes, or ½ size smaller than you normally wear in sneakers. I missed that part somehow, so my size 12 boots ended up being a bit too big, and I needed to get an 11.5 instead. If you're between sizes, order the smaller size, as leather naturally stretches to form to your feet over time for a perfect fit.
So if you're ready for a pair of boots that feel like heaven and smell like success, head over to https://hevias.com and order yours today!