Reviewing The Roolen Breath Humidifier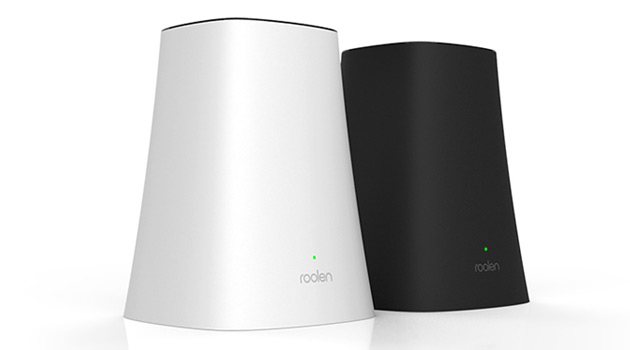 Now you might think it's odd that we're doing a review of a humidifier. But the Roolen Breath is no ordinary humidifier. They claim the Breath is "the most intelligent humidifier" on the market, and it's equipped with a detector that automatically adjusts the device to a humidity level best fit to your surroundings. We decided to put this Apple-esque humidifier to the test to see how how it performed.
If Steve Jobs had gotten into the humidifier game, we imagine he'd design something like the Roolen Breath. Aesthetically, it's just beautiful, maybe even a little futuristic looking. Definitely not what you expect when walking down the humidifier aisle.
But it's not all about looks here. This whisper-quiet ultrasonic humidifier provides three different mist output settings. The high mode to humidify an exceedingly dry environment, the low mode allows up to 24 hours of continuous moistening, and the auto mode lets Breath decide the best humidity level for you. With a 3.15L water tank capacity, the Breath can provide up to 24 hours of continuous humidification.
In auto mode, the Breath automatically adjusts the mist output to achieve a humidity level that best fit your surroundings, while making every single drop of water count. This is where the Breath differs from ordinary humidifiers, which only have low / medium / high settings.
I've been using the Breath for a few weeks now, and I'm no longer waking up to chapped lips and dry skin. It's a remarkable little product, it gets plenty of attention from visitors, and I predict that this will be the next must-have item, much like the Nest.
The Roolen Breath retails for $129.99 and can be purchased from Amazon.com.